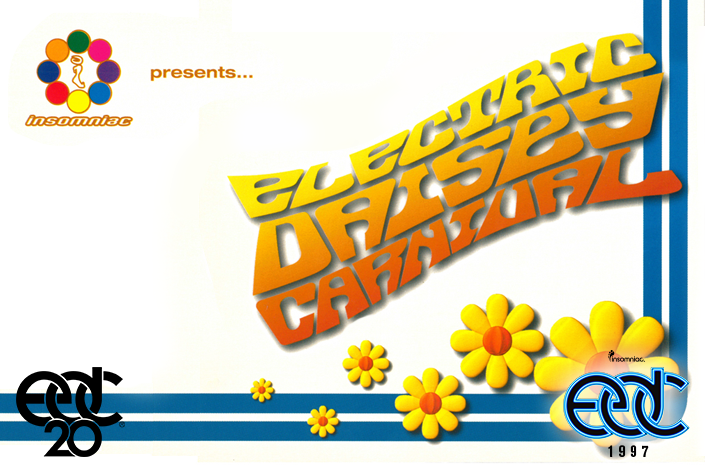 Commemorating the 20th anniversary of Electric Daisy Carnival (EDC), Insomniac has launched the "EDC 20-Year Playlist Series," highlighting the most memorable tracks in dance music and EDC history. Every Thursday, a new EDC playlist will debut on Insomniac.com and Spotify, featuring key influential figures and pivotal tracks in dance music from each year, starting with EDC's debut in 1997 and counting down to EDC Las Vegas 2016.
Along with each playlist, Insomniac.com will give Headliners the chance to learn little known facts and trends from every era of EDC history, with quotes from Rotella and other special guests who experienced the scene first-hand. Tune into the playlist premiere and read never before told stories from 1997, here. Rotella will also pick his favorite "classic cut" from each year to feature during his weekly Night Owl Radio show, airing Fridays at 6 p.m. PST on Siriux XM's Electric Area. Download Friday's show here.
The first playlist, released Thursday, Feb. 4, features tracks from Basement Jaxx, The Crystal Method, Stardust, The Chemical Brothers, The Prodigy, Daft Punk and more.
Full track list:
Olive – You're Not Alone (Oakenfold mix)
Da Hool – Meet Her At The Love Parade
Daft Punk – Around The World
The Prodigy – Firestarter
The Chemical Brothers – Block Rockin' Beats
Faithless – Insomnia
The Crystal Method – Keep Hope Alive
Natural Born Chillers – Rock The Funky Beat
Stardust – Music Sounds Better With You
Double 99 – RIP Groove
Eddie Amador – House Music
Byron Stingily – Get Up Everybody
NuYorican Soul – Runaway (feat. India)
Daft Punk – Da funk
Basement Jaxx – Fly Life
The Crystal Method – Get Busy Child
Byron Stingily – You Make Me Feel