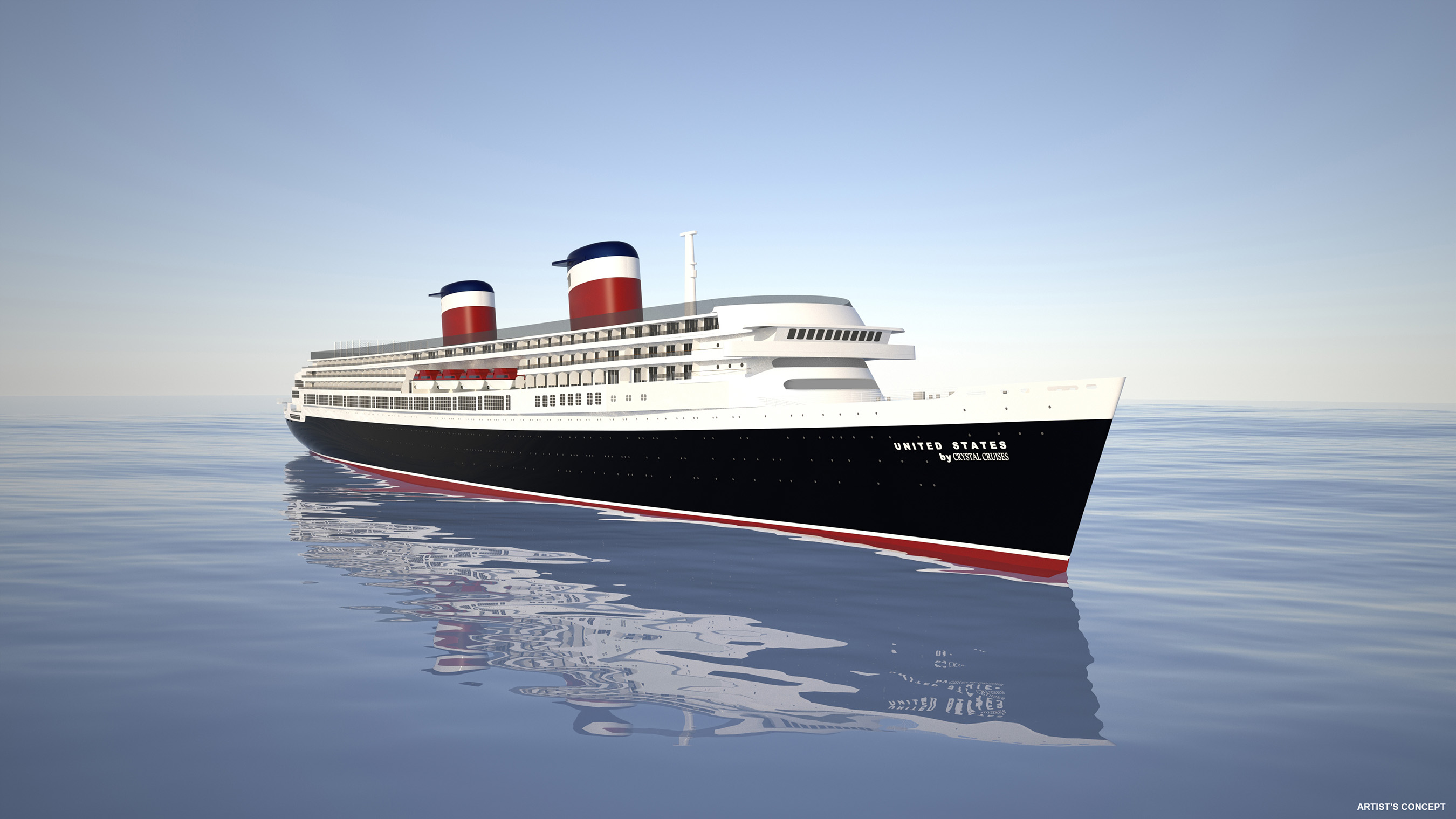 Crystal Cruises' next step in expanding its award-winning fleet is truly an historic endeavor. Together with the SS United States Conservancy, Crystal announced it will save "America's Flagship," the SS United States, and embark on the enormous undertaking of bringing the ship into compliance with the latest standards, and returning her to oceangoing service.
During the announcement, made at a press conference at the Manhattan Cruise Terminal in New York City, Crystal also committed to covering all costs associated with preserving the ship while undertaking a technical feasibility study, which is expected to be completed by the end of 2016.
"The prospect of revitalizing the SS United States and reestablishing her as 'America's Flagship' once again is a thrilling one. It will be a very challenging undertaking, but we are determined to apply the dedication and innovation that has always been the ship's hallmark," says Crystal President and CEO Edie Rodriguez. "We are honored to work with the SS United States Conservancy and government agencies in exploring the technical feasibility study so we can ultimately embark on the journey of transforming her into a sophisticated luxury cruise liner for the modern era."
"Crystal's ambitious vision for the SS United States will ensure our nation's flagship is once again a global ambassador for the highest standards of American innovation, quality and design," said Susan Gibbs, executive director of the SS United States Conservancy and granddaughter of the ship's designer, William Francis Gibbs. "We are thrilled that the SS United States is now poised to make a triumphant return to sea and that the ship's historical legacy will continue to intrigue and inspire a new generation."
In order to meet modern demands and be in full regulatory compliance, the SS United States will have to be extensively re-built to meet over 60 years of new maritime rules and shipbuilding practices. The modern United States by Crystal Cruises will be transformed into an 800-guest-capacity vessel, featuring 400 luxurious suites measuring about 350 square feet with dining, entertainment, spa and other luxury guest amenities that are true to the ship's storied history. Features of the original SS United States such as the Promenade and Navajo Lounge will be retained, while new engines and sophisticated marine technology will be installed to maintain her title as the fastest cruise vessel in the world.
The Conservancy will continue to expand its curatorial and archival collections as it advances its mission of educating the public about the SS United States' history.
For more information about the SS United States visit www.ssusc.org or on the Conservancy Facebook Page.