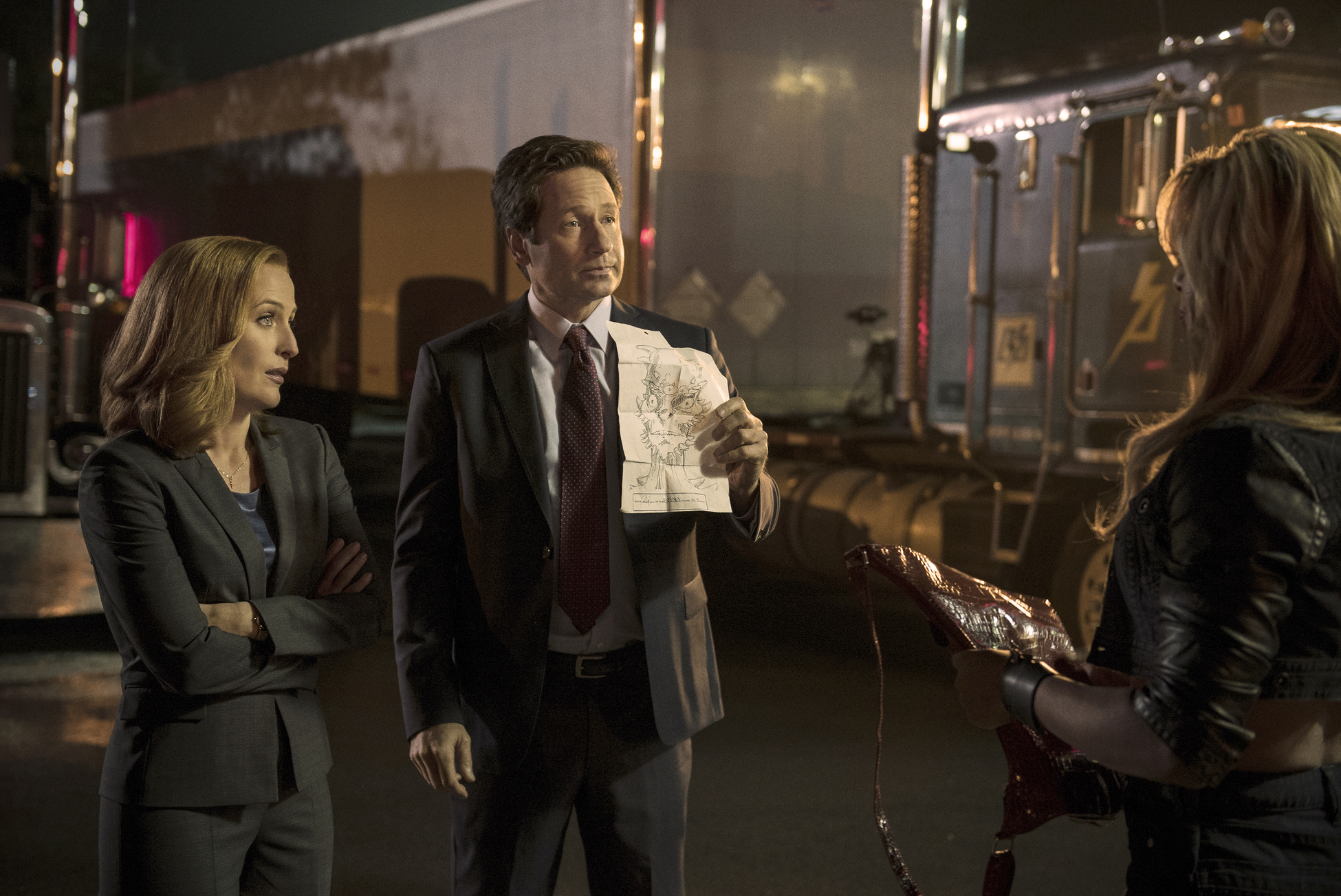 Thirteen years after the original series run, THE X-FILES return to FOX.
Scully and Mulder return for a six-episode event series helmed by creator/executive producer Chris Carter starting Sunday Jan. 24, 2016 (10:00-11:00 PM ET/7:00-8:00 PM PT), following the NFC CHAMPIONSHIP GAME for a two hour premiere and Jan. 25, 2016 (8:00-9:00 PM ET/PT).
David Duchovny and Gillian Anderson re-inhabit their roles as iconic FBI Agents Fox Mulder and Dana Scully. This marks the momentous return of the Emmy- and Golden Globe Award-winning pop culture phenomenon, which remains one of the longest-running sci-fi series in network television history.
THE X-FILES originally premiered in September 1993.
Over the course of its nine-season run, the influential series went from breakout sci-fi favorite to massive global hit, and became one of the most successful television dramas of all time. The show, which earned 16 Emmy Awards, five Golden Globes and a Peabody Award, follows FBI special agents Scully (Anderson) and Mulder (Duchovny) as they investigate unexplained cases – "X-Files" – for which the only answers involve paranormal phenomena.