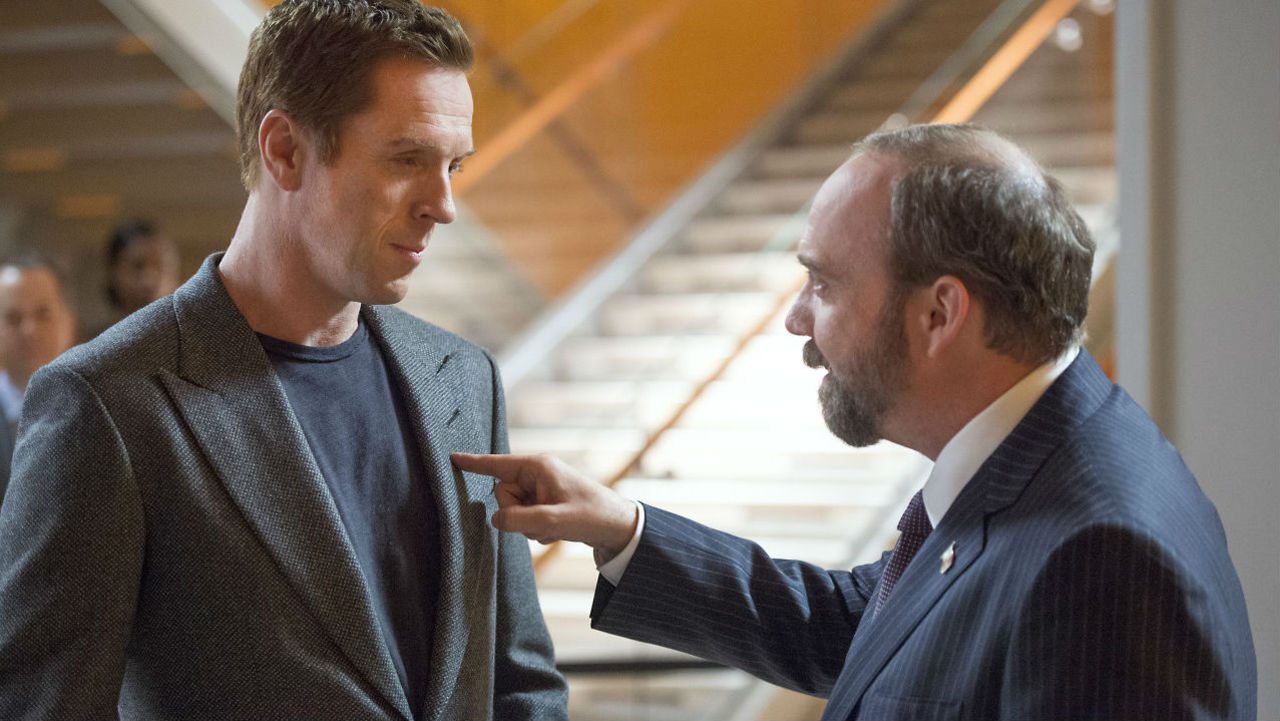 There's a new 'House of Cards' in town and, instead of D.C. politics, it unveils the darkest side of Wall Street.
Showtime's latest series, 'BILLIONS' is a must-see with an incredible, sharp cast.
Premiering at 10 p.m. ET/PT on Sunday night (Jan 17th), the bold, contemporary new drama series, which melds the worlds of ultra-wealth, influence and corruption as personified in two highly ambitious opposing figures: hard-charging, blue-blooded, politically connected U.S. Attorney Chuck Rhoades (Paul Giamatti) and brilliant, calculating, blue-collar billionaire hedge fund king, Bobby "Axe" Axelrod (Damian Lewis).
Set amongst the Machiavellian machinations of New York City power politics and finance, BILLIONS weaves a complex, intricate narrative featuring a high-stakes game of predator-versus-prey. Maggie Siff, Malin Akerman, Toby Leonard Moore, David Costabile and Condola Rashad also star. BILLIONS is created, written and executive produced by Brian Koppelman and David Levien (Ocean's Thirteen, Rounders), and Andrew Ross Sorkin (Too Big To Fail).
The pilot was directed by acclaimed director Neil Burger (The Illusionist, Divergent), who also serves as an executive producer on the first two episodes.
If there's one thing to watch this Winter TV season… it's BILLIONS.