The Golden Globes 2016 came and left in the blink of an eye, leaving us with countless beauty looks ready to be tried out and worn effortlessly! Keratin Complex and Palladio Beauty supplied us with their favorite looks and how to get them..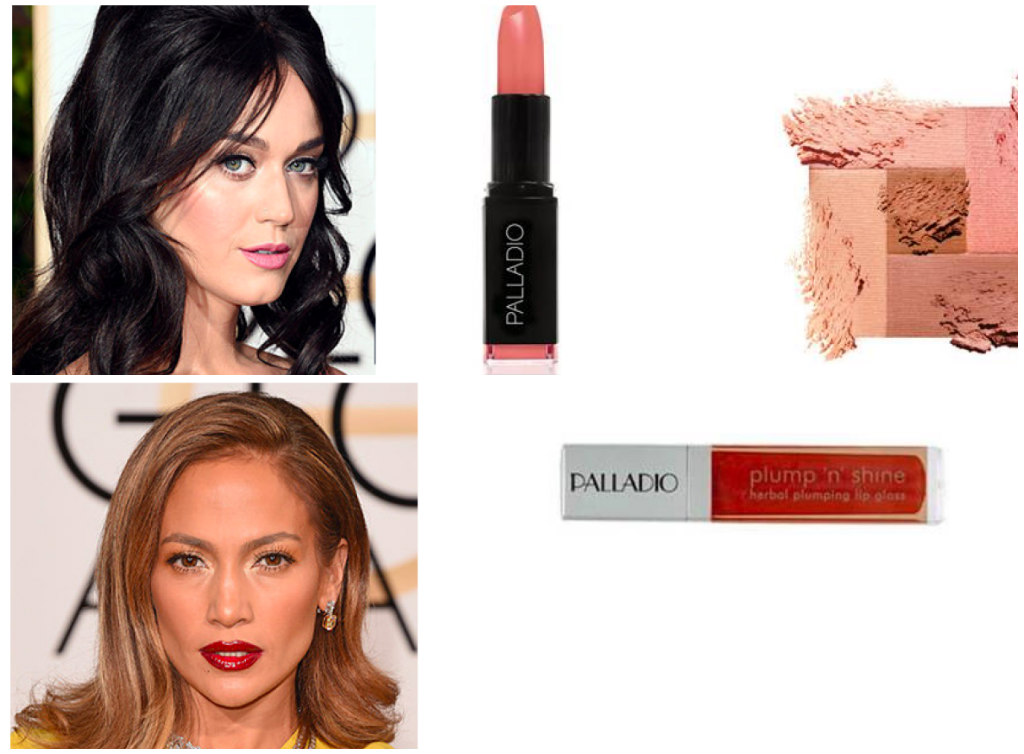 Katy Perry paid homage to one of this year's spring pantone colors, Rose Quartz. For a staple look keep it simple with the eyes and define them with a creamy eyeliner like the Immortal Kajal in Power, $6.00.
Let your cheekbones take center stage and highlight them with a bronze-blush like Palladio's 2-In-1 Mosiac Powder in Desert Rose, $8.00 for a sun-kissed look. And don't forget the final touch, the lips, match them to your blush for a rosey and flirty look with the Dreamy Matte Lipcolor in Lady Rose $7.00, and voila!
Jennifer Lopez instantly became a major inspiration for a glamorous evening look featuring subtle, sexy eyes and a bright pout! For this flawless look, focus the attention on the eyes with a metallic shine easily achieved with the Crushed Metallic Eye Shadow in Stardust $6.00. Compliment this smoldering look with a statement lip by adding a glossy red lip gloss, like Palladio's Plump 'N' Shine in Red Obsession $6.00. It serves as the perfect addition over any lipstick or the final touch to a kissable pout!

California beach waves never looked so good! Kate Hudson let her laid-back-chic style shine through last night. Her beachy lob is easy and quick to try at home, to start – blow-dry or air dry your hair (depending on your hair texture) to allow for long and flowy waves. Then part it right down the middle and style with Keratin Complex's Glowtion Potion, $29.00, to let you strands obtain a healthy and relaxed undulated look. Then spray Sweet Definition Texturizing Sugar Mist, $17.00 onto dry or damp hair and scrunch hair for an unstructured yet natural beach hair style!
Rooney Mara proved that up-dos can be modern and cool! This half-up pony with a braid is easier to replicate than it looks. First brush your hair into a high-half-up pony tail and tighten until secure. Then spray the Thermo-Shine Thermal Protectant Mist, $21.00 to smooth frizz and avoid any fly-aways. Then braid your half-up pony along with the rest of your hair, the type of braid is up to you. To finalize this look, spritz some Flex Flow Light Hold hairspray, $25.00 so every little hair stays in place! You won't go unnoticed!