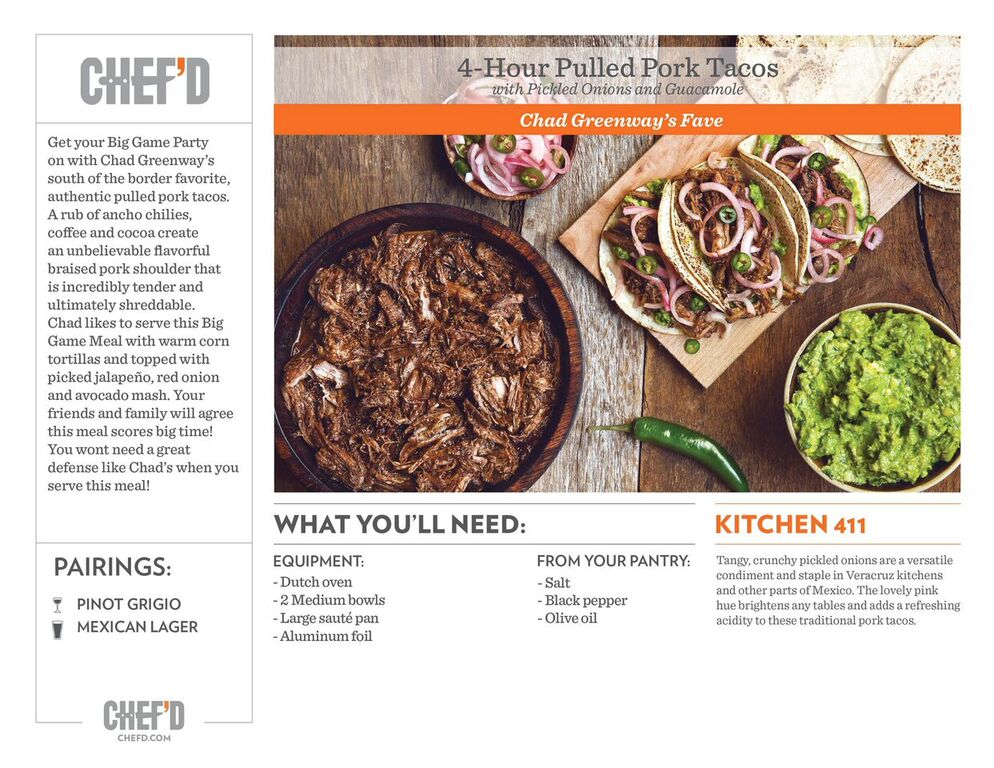 It's countdown to the biggest game day of the year, and that means Superbowl Party snacks. From saucy buffalo wings to arugula salad, www.ChefD.com is giving us the best recipes that pair with Bolthouse's delicious drinks for game time!
Follow our Recipe section this month to make:
Roasted Buffalo Chicken Wings with Celery, Bolthouse Farms Carrots and Chunky Blue Cheese Dressing
Arugula Salad with Green Apple, Goat Cheese, and Bolthouse Farms Classic Balsamic Vinaigrette
Bolthouse Farms Watermelon Mint Lemonade Mocktail
Starting with Chad Greenway's Favorite Pulled Pork Tacos, get ready to impress your guests.