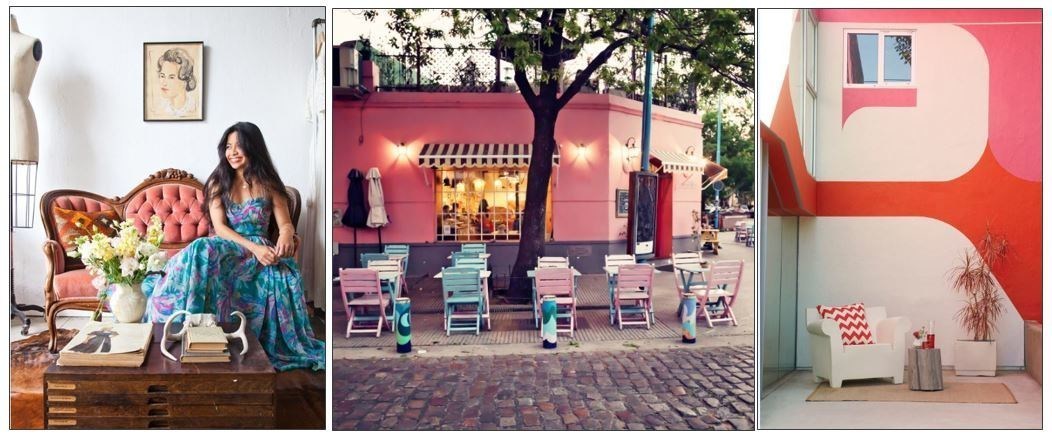 After careful examination of color trends in modern fashion, lifestyle and culture, color expert Sara McLean from Dunn-Edwards Paints forecasts influential paint hues that will be popular in home design this year.
McLean predicts that roses and pinks will continue to influence and become more sophisticated and less juvenile. She's observed the soft blushing pinks infused in recent fashion, makeup and even automotive designs. Minimal Rose (DE 5015) is a playful and modern pink that pairs well with other pastels for a retro vibe. "Another harmonious pairing would be with blues and gray for a Scandinavian influence," she said. "Try rose pink with a warm neutral for a traditional, more vintage color palette."
Several companies that predicted which color will be hot in 2016 also chose a color in the pink family, including Pantone. McLean sees beyond a single "color of the year," however. "I believe that the combination of colors tell the story," says McLean. "It's about the entire palette and how a collection of colors evokes a feeling, an era or a scene." Other colors that will be influential in home design include:
Reds leaning darker toward burgundy and Bordeaux
Oranges trending toward grapefruit, bright corals and softened peach tones
Yellow taking on acidity with greenish tones
Prevalent blues like turquoise, deep indigo, navy and periwinkle
Warm neutrals moving toward infusions of coffee, caramel, chocolate and honey
Cool neutrals show colored grays with blendings of green, blue or smoke
Newest neutrals are warm with undertones of red, earthy hues
Trendy pairings include:
Fresh and fruity pastel combinations
Deep blues contrasted by stark whites for a classic, modern palette
Expect more rainbow coloring, color blocking, flecked and speckled coloring and abundant florals
For more insight into color combinations stylish in 2016, McLean outlines five paint palettes that range from serene violets and taupe to vivid marigold and tomato red. To view and share a video illustrating the five palettes, click here.