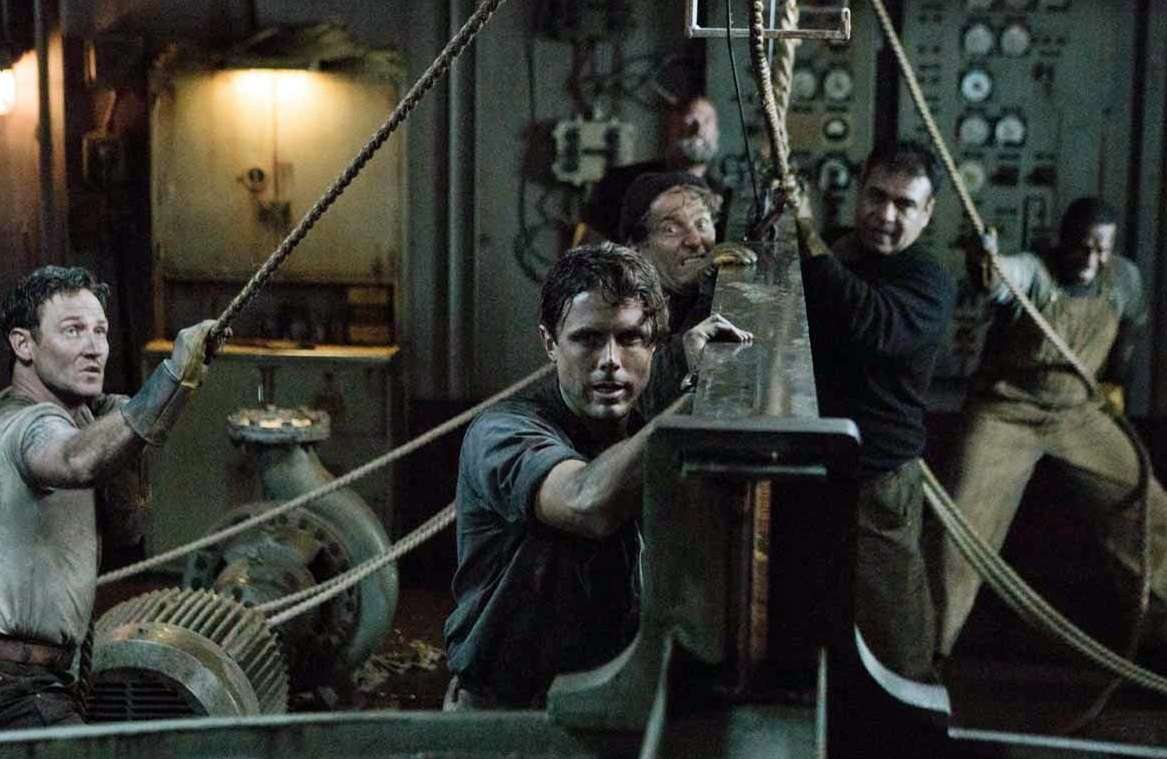 Walt Disney Studios announces "The Finest Hours" Heroes for Heroes program, a screening series designed to honor real-life heroes and their families sponsored by Visa Signature and Homewood Suites by Hilton.
The Heroes for Heroes program will provide military and first responders the chance to attend a screening of Disney's upcoming heroic action-thriller "The Finest Hours." Homewood Suites by Hilton, Visa Signature and Disney will travel across the country, stopping in 10 U.S. cities, to create these exclusive screening events.
Heroes for Heroes will kick-off with a screening in Chicago today, Tuesday, January 19, followed by screenings in Dallas, Philadelphia, Miami, Phoenix, Seattle, Denver, Minneapolis and Kansas City, wrapping up in Los Angeles on Monday, January 25, where the film's premiere will take place in Hollywood at the TCL Chinese Theatre.
The U.S. Coast Guard Band along with the U.S. Honor Guard will perform and officially open the red carpet, with 70 heroes from around the country (representing the Armed Forces, Veterans, Wounded Warriors and First Responders) attending the premiere courtesy of American Airlines and the Gary Sinise Foundation. The heroes will enjoy accommodations by Homewood Suites at a nearby hotel. American Airlines and Homewood Suites by Hilton are sponsors of the premiere.