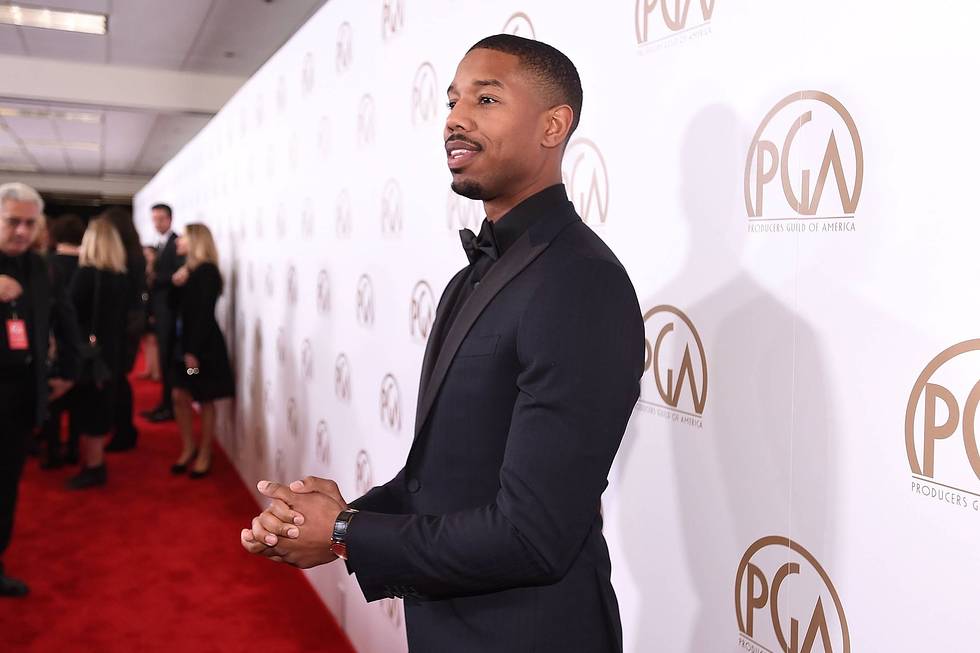 On Saturday night, the Producers Guild of America (PGA) announced this year's winning motion picture, television, and new media productions at the 27th Annual Producers Guild Awards ceremony at the Hyatt Regency Century Plaza in Los Angeles.
The Jerry Seinfeld-created web series, "Comedians In Cars Getting Coffee" won the Producers Guild Award for Outstanding Digital Series for the second year in a row.

The television program "Game of Thrones" (Season 5) and its producers David Benioff, D.B. Weiss, Bernadette Caulfield, Frank Doelger, Carolyn Strauss, Bryan Cogman, Lisa McAtackney, Chris Newman, and Greg Spence won the Norman Felton Award for Outstanding Producer of Episodic Television, Drama.

Closing the evening, the film THE BIG SHORT and its producers Brad Pitt & Dede Gardner and Jeremy Kleiner won the Darryl F. Zanuck Award for Outstanding Producer of Theatrical Motion Pictures. This category is one of the most eagerly-anticipated of season, as it is widely considered a strong prognosticator for the Best Picture Oscar®.

In addition to its competitive awards, the PGA presented special honors to Jim Gianopulos with the Milestone Award; producer David Heyman with the David O. Selznick Achievement Award in Theatrical Motion Pictures; Industrial Light & Magic (ILM) with the Visionary Vanguard Award, accepted by Lynwen Brennan and John Knoll; and producer Shonda Rhimes with the Norman Lear Achievement Award in Television. The Stanley Kramer Award was presented to the feature documentary, THE HUNTING GROUND, accepted by producer Amy Ziering, which included a special performance by Lady Gaga who sang "Til It Happens To You" her Oscar®-nominated song written for the film by Diane Warren and Lady Gaga.
The winners are:

The Darryl F. Zanuck Award for Outstanding Producer of Theatrical Motion Pictures:

Ø The Big Short
Producers: Brad Pitt & Dede Gardner, Jeremy Kleiner

The Award for Outstanding Producer of Animated Theatrical Motion Pictures:

Ø Inside Out
Producer: Jonas Rivera

The Award for Outstanding Producer of Documentary Theatrical Motion Pictures:

Ø Amy
Producer: James Gay-Rees

The television winners are:

The David L. Wolper Award for Outstanding Producer of Long-Form Television:
The Long-Form Television category encompasses both movies of the week and mini-series.

Ø Fargo (Season 2)
Producers: Noah Hawley, John Cameron, Ethan Coen, Joel Coen, Warren Littlefield, Kim Todd

The Norman Felton Award for Outstanding Producer of Episodic Television, Drama:

Ø Game of Thrones (Season 5)
Producers: David Benioff, D.B. Weiss, Bernadette Caulfield, Frank Doelger, Carolyn Strauss, Bryan Cogman, Lisa McAtackney, Chris Newman, Greg Spence

The Danny Thomas Award for Outstanding Producer of Episodic Television, Comedy:

Ø Transparent (Season 1)
Producers: Jill Soloway, Andrea Sperling, Victor Hsu, Nisha Ganatra, Rick Rosenthal, Bridget Bedard

The Award for Outstanding Producer of Non-Fiction Television:

Ø The Jinx: The Life and Deaths of Robert Durst (Season 1)
Producers: Marc Smerling, Andrew Jarecki, Jason Blum

The Award for Outstanding Producer of Competition Television:

Ø The Voice (Seasons 7 and 8)
Producers: Audrey Morrissey, Mark Burnett, John de Mol, Marc Jansen, Lee Metzger, Chad Hines, Jim Roush, Kyra Thompson, Mike Yurchuk, Amanda Zucker, Carson Daly

The Award for Outstanding Producer of Live Entertainment & Talk Television:

Ø Last Week Tonight with John Oliver (Season 2)
Producers: Tim Carvell, John Oliver, Liz Stanton

The Award for Outstanding Sports Program:

Ø Real Sports with Bryant Gumbel

The Award for Outstanding Children's Program:

Ø Sesame Street

The digital winner is:

The Award for Outstanding Digital Series:

Ø Comedians in Cars Getting Coffee