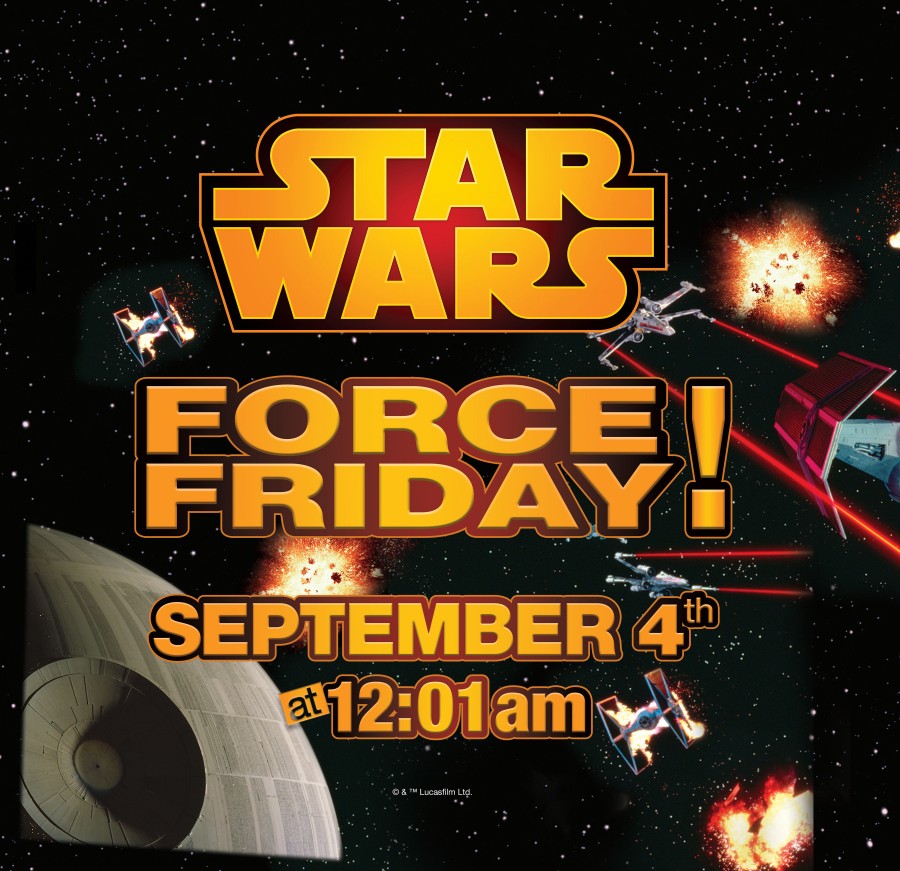 Toys"R"Us®is going into hyperdrive and preparing an out-of-this-galaxy, global celebration for the upcoming debut of toys based on the next chapter of the Star Wars™ Saga at 12:01am on Force Friday, September 4.
Counting down to the highly anticipated toy launch and this fall's new theatrical release, Toys"R"Us stores worldwide and Toysrus.com have transformed into Destination: Star Wars, every fan's retail source for The Force with hundreds of new products, including those only available at Toys"R"Us. On Force Friday, Toys"R"Us stores around the globe will open their doors for special midnight opening festivities, providing customers of all ages the opportunity to be among the first to purchase must-have merchandise, receive exclusive giveaways and immerse themselves in all things Star Wars.
The company's international flagship store, Toys"R"Us Times Square in New York City, will host a historic Star Wars toy exhibition leading up to the grandest midnight opening celebration of all, welcoming legions of eager fans with costumed characters, signing events, giveaways and more all day on Thursday, September 3.
"Since the introduction of the first Star Wars toy in 1977, Toys"R"Us has served as the ultimate destination for Star Wars playthings, providing millions of kids and collectors worldwide with their most beloved memorabilia," said Richard Barry, Executive Vice President, Global Chief Merchandising Officer, Toys"R"Us, Inc. "Since then, Star Wars has become a time-honored franchise with loyal fan interest, making it a perennial, top-selling licensed property. With the upcoming introduction of the new Star Wars toy line, we're excited to welcome the next generation of fans into our stores around the world with exclusive products, special events, feature shops and giveaways."