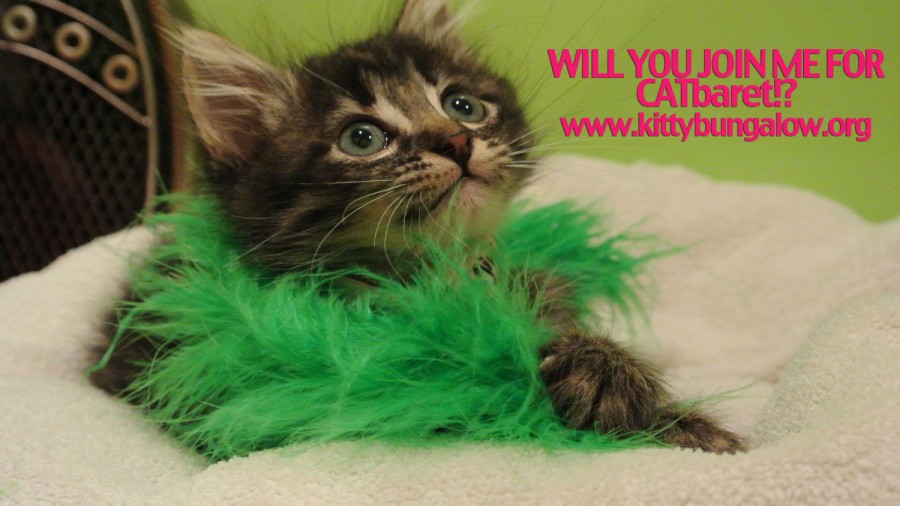 It's not everyday that a fundraiser gives 100% of their proceeds to the featured cause. Well the CATbaret is all about and all for the homeless cats of Los Angeles! For the 5th year in a row, CATbaret will celebrate all things feline at the true celebrity fundraising event where every dollar goes directly to help the animals. 
The fundraiser takes place on August 1st, 2015 at the Avalon in Hollywood. 
This unique, creative show will feature musical performances by many of your favorite celebrities in all musical genres from Pop to Broadway, from Blues to Rock.  Plus there will be plenty of comedy from skits from Inside Amy Schumer and Monty Python.  With huge surround screens at the theater you will get a taste of your favorite Internet cats up on the big screen. Add to that a jazz tune written by and performed by Nora the Cat with accompaniment by a live band you are surely in for a treat.  Some of your favorite TV dancers from SYTYCD and other shows will be preforming to celebrity choreography.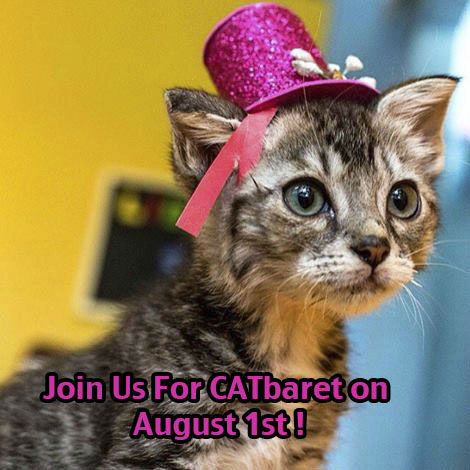 In truth the cats need all the help they can get, especially here in Los Angeles.  While there remains so many dog entertainment events like the Hero Dog Awards, this is the only all feline celebrity show. In Los Angeles, dogs are very close to hitting the No Kill level thanks to the NKLA coalition, but the cats remain to have kill numbers over 50% and in the summer during kitten season it is even worse.  Kitty Bungalow Charm School for Wayward Cats is a 100% street cat rescue that focuses in on the feral cats and their offspring.  These are the cats most at risk. By providing free Spay and Neuters through TNR (Trap/Neuter/Release) they are actively working on ending the population outburst of homeless cats.
Thanks to the sponsors of World's Best Cat Litter, By Nature Cat Food, Pioneer Pets, Nature's Variety, Found Animals Foundation, and Bayer Animal Health you will be treated to a first class performance with all of your dollars going directly to help homeless cats.  And truly dog, lover or cat lover it is all the same. 
Be sure to come early for the red carpet happy hour for films, games and drink specials and stay after for the celebrity after party where you can mix and mingle with the stars. 
 For ticket info VISIT: http://kittybungalow.org/catbaretinfo.html?utm_source=KB+Family+Presale&utm_campaign=return&utm_medium=email