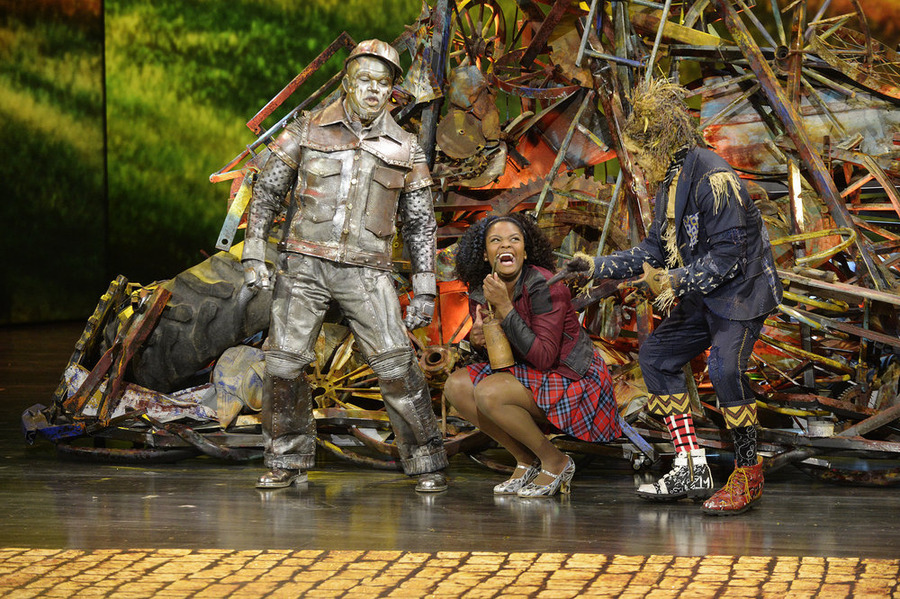 The Wiz Live! is here, airing on NBC Thursday, Dec. 3 at 8 p.m. ET.
The live programming is adapted from "The Wonderful Wizard of Oz" by L. Frank Baum, with a book by William F. Brown, and music and lyrics by Charlie Smalls. The production opened on Broadway in 1975 at the Majestic Theatre and won seven Tonys, including best musical.
The Wiz Live! stars Queen Latifah (The Wiz), Mary J. Blige (Evillene), Shanice Williams (Dorothy), David Alan Grier (Cowardly Lion), NE-YO (Tin Man), Elijah Kelley (Scarecrow), Amber Riley (Addaperle), Stephanie Mills (Auntie Em), Uzo Aduba (Glinda) and Common (The Gatekeeper).
Craig Zadan and Neil Meron ("The Sound of Music Live!," "Peter Pan Live!," Oscar-winning "Chicago") will executive produce.
Kenny Leon (Tony winner, "A Raisin in the Sun") is stage director and Matthew Diamond is TV director, with Harvey Fierstein (three-time Tony winner, "Torch Song Trilogy," "Hairspray" and "La Cage aux Folles") providing new written material.
Esteemed choreographer Fatima Robinson ("Dreamgirls," "Ali") is also on board, along with music producer Harvey Mason Jr. ("Dreamgirls, "Pitch Perfect 2") and Stephen Oremus ("The Book of Mormon," "Kinky Boots") as music director, orchestrator and co-producer of the music.
"The Wiz Live!" is produced by Universal Television in association with Cirque Du Soleil Theatrical.The Wiz Live! premieres