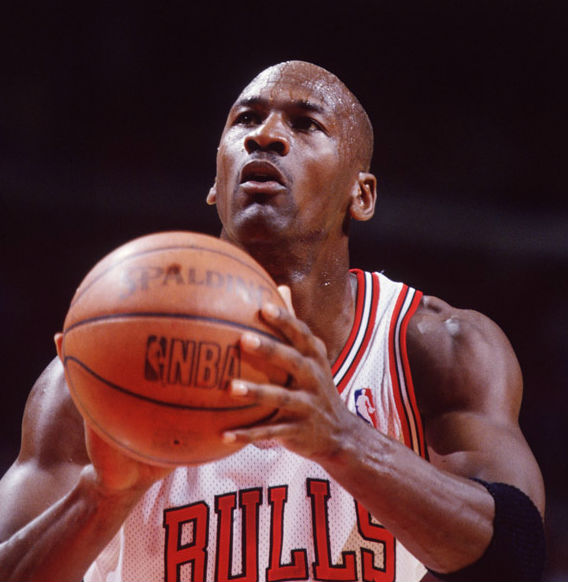 The debate is as legendary as the athletes themselves: who is the greatest sports star of all time?
According to Americans who follow at least one sport, Michael Jordan is still #1 – maintaining his status at the top of the list. Babe Ruth rises from 3rd to 2nd place and Muhammad Ali moves up the ranks as well, from 4th to 3rd.
New to the list – and Sports Illustrated's 2015 Sportsperson of the Year – is tennis star Serena Williams, who comes in 4th. Rounding out the top five is quarterback Peyton Manning, who previously ranked 8th.
These are some of the results of The Harris Poll® of 2,368 general population U.S. adults, along with representative oversamples of 511 Hispanic Americans (interviewed in English and Spanish) and 179 Asian Americans (interviewed in English), surveyed online between September 9 and 17, 2015. Full results of this study, including data tables, can be found here.
Quarterback Joe Montana holds steady in his spot at #6, while LeBron James makes the jump shot and moves up from 10th in 2009 to 7th. Meanwhile, landing in a sand trap, Tiger Woods sees a large drop from 2nd in 2009 to 8th. Tom Brady, another newbie on the list and another quarterback, places 9th, while hockey all-star Wayne Gretzky ranks 10th (previously 7th).
With a few new additions to the list, a few had to fall off. Brett Favre (previously ranked 5th), Ted Williams (previously tied for 8th) and Hank Williams (previously tied for 10th) all drop from the top 10.