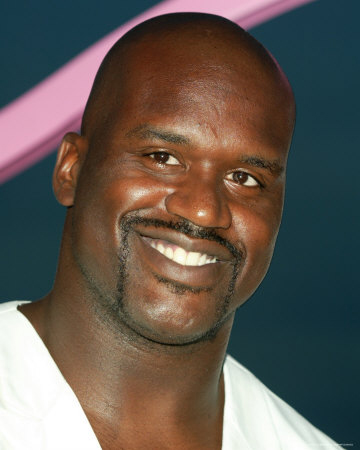 NBA All-Star and current TNT broadcaster Shaquille O'Neal brought his charitable alter ego, Shaq-A-Claus, to Decatur, Ga., to help local families celebrate the holidays while maintaining healthy habits.
The American Diabetes Association® with Feeding America®, in collaboration with other organizations, hosted the invitation-only Shaq-A-Claus event on Saturday, Dec. 19, 2015, at the Columbia Middle School at 3001 Columbia Drive in Decatur.
Columbia Middle School leadership invited 400 families in need to join O'Neal in a holiday celebration, with the opportunity to partake in wellness activities throughout the event while learning how to make healthy eating possible during the holidays and beyond.
A healthy lifestyle and diabetes awareness go hand in hand for O'Neal, whose father died from complications associated with the condition. In recent years, O'Neal has educated people at-risk, especially children who are creating habits that will last into adulthood, about how to make healthy choices to live well and delay, prevent or manage diabetes.
"Children are the greatest priority and are God's gift to us and our future," said O'Neal. "This holiday season, Shaq-A-Claus and the American Diabetes Association want to put a smile on the face of every child as they each open gifts that tell them they are loved and remembered. Let us celebrate our children and protect their health."
Participating families will learn about healthy eating and lifestyle choices and receive products and services from a number of partner organizations:
Feeding America and Atlanta Community Food Bank will provide fresh produce and 27 pounds of non-perishable foods to each family, in addition to a Get Moving Zumba exercise.
Nonprofit Clothes4Souls and Macy's will provide 300 winter coats.
O'Neal will distribute children's toys donated by Toys "R" Us and Jakks Pacific, Inc.
The American Diabetes Association will provide a health snack and activities and provide local resource information, as well as give children an illustrated story from the Calliou series that focuses on the broad needs of someone with diabetes.
Novo Nordisk® will distribute children's activity books and pedometers.
Volunteers from a local Omega Psi Phi fraternity chapter as well as from a local Walmart and the NBA Retired Players Association will help with the event.
The American Diabetes Association is leading the fight to Stop Diabetes® and its deadly consequences and fighting for those affected by diabetes. The Association funds research to prevent, cure and manage diabetes; delivers services to hundreds of communities; provides objective and credible information; and gives voice to those denied their rights because of diabetes. For the past 75 years, our mission is to prevent and cure diabetes and to improve the lives of all people affected by diabetes. For more information please call the American Diabetes Association at 1-800-DIABETES (800-342-2383) or visit diabetes.org. Information from both these sources is available in English and Spanish.