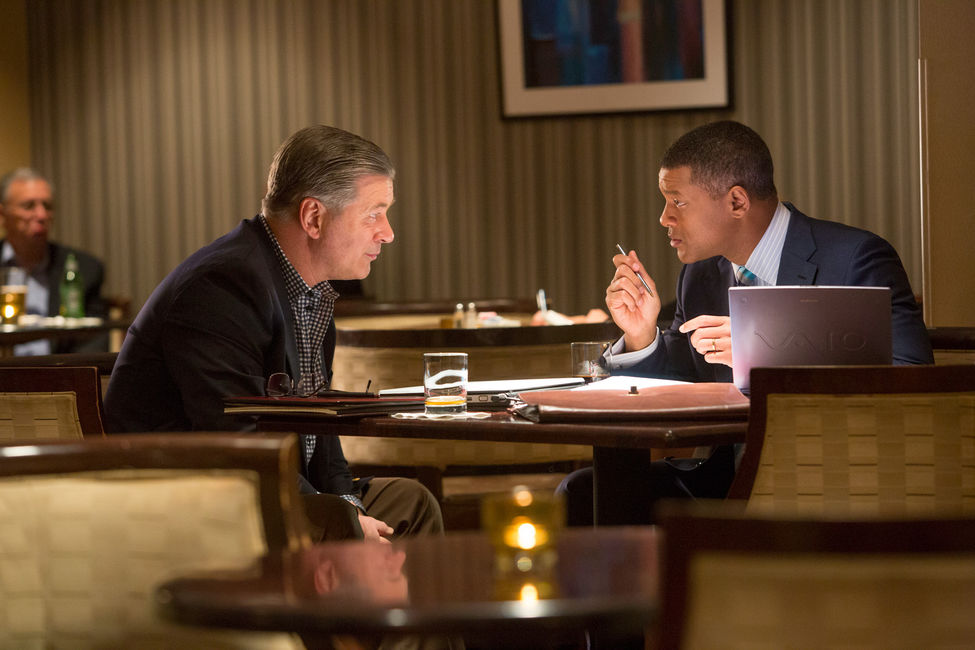 Will Smith delivers a hard-hitting performance as the brilliant doctor who first discovered CTE (Chronic traumatic encephalopathy), a disease caused by repetitive brain trauma, among football players in "Concussion," a fact-based sports drama co-starring Alec Baldwin, Albert Brooks and Gugu Mbatha-Raw ("Beyond the Lights").
Written and directed by journalist-turned-filmmaker Peter Landesman ("Parkland") from a GQ article by Jeanne Marie Laskas, "Concussion" is a compassionate, informative and all-around entertaining look at a controversial subject. By zeroing in on, not only the doctor who discovered the disease, but also specific players who suffered from the condition, Landesman's screenplay succeeds in tackling the human drama on an intimate scale without ever losing sight of the far-reaching implications of its topic. Although the film does at times admittedly smack of Oscar bait, Landesman and his capable production team use good old-fashioned quality filmmaking to transcend some of the film's more familiar beats, making this awards drama a winning effort.
Set in Pittsburgh between 2002 and 2012, "Concussion" features Will Smith as Dr. Bennet Omalu, a Nigerian-raised forensic pathologist with an unconventional approach to the autopsies he performs. Never one to back down from a medical anomaly, the doctor's intelligence is put to the test when he's asked to examine the brain of Steelers legend "Iron Mike" Webster (David Morse), the Hall of Fame center who died at 50 from dementia-related symptoms. After finding alarming evidence of brain tissue degeneration and abnormal protein buildup, especially for someone of Webster's age, Omalu suspects that football played a crucial role, and sets out to prove just that.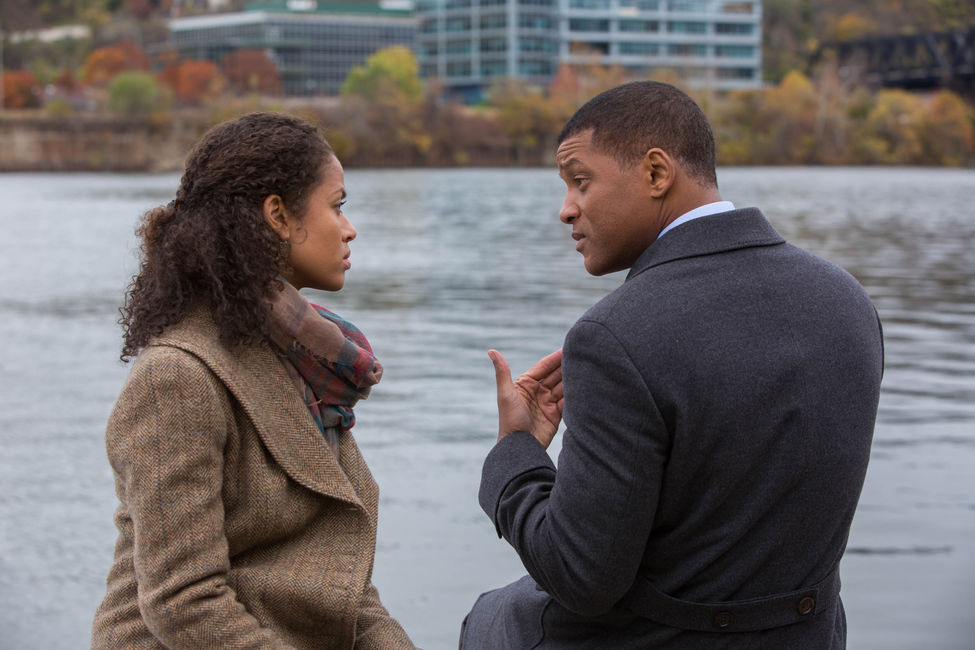 In spite of his colleague's disapproval, Omalu forges ahead with his research regarding the prevalence of similar brain trauma among former athletes, and his findings are conclusive: football gave these players CTE, and in turn, CTE killed them. But as his mentor (Albert Brooks) predicted, once Omalu's study is published, the NFL, led by commissioner Roger Goodell (Luke Wilson), goes all-in on a smear campaign to discredit the good doctor. As Omalu and his wife (Gugu Mbatha-Raw) fight to overcome the many obstacles imposed by a multi-billion dollar industry hell-bent on keeping the money faucet running, "Concussion" also hones in on other cases of CTE among football greats like Justin Strzelczyk (Matthew Willig) and Andre Waters (Richard T. Jones).
Despite reports alleging that the NFL attempted to whitewash the film's content – ironic considering the subject at hand – writer-director Peter Landesman doesn't hold back in his criticism of the league's handling of brain-related injuries. And while some may dismiss "Concussion" as merely a message movie with an agenda to push, the filmmakers nonetheless craft a cinematically satisfying story that also makes a compelling case for better safety measures than those currently in place. Part immigrant tale, part sports and medical drama, Landesman's script does an excellent job juggling the various narrative threads and also gets a crucial assist from cinematographer Salvatore Totino ("Everest," "Any Given Sunday") and editor William Goldenberg ("Argo").
Adding another award-worthy performance to his resume is Will Smith, who as Dr. Bennett Omalu finds an ideal outlet for his actorly assets – namely, his grace, charm and empathy. Considering the many memorable performances he's given over the years, it might be a stretch to say this is Smith's best work, but it's certainly on par with previously Oscar-nominated turns like Chris Gardner in "The Pursuit of Happyness" and Mohammed Ali in "Ali."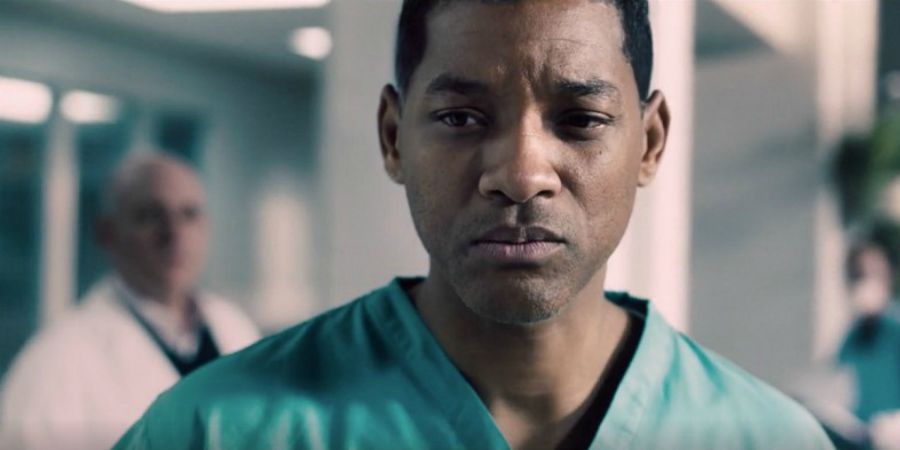 As Omalu's immigrant wife Prema, Gugu Mbatha-Raw proves an ideal onscreen partner, helping the doctor stay spiritually grounded while navigating the perilous path his research leads him down. Other standouts include Alec Baldwin as Dr. Julian Barnes, the Steeler's former team physician and Player's Association's lead neurosurgeon; Albert Brooks as famous forensic pathologist and Omalu mentor Cyril Wecht; and David Morse as Mike Webster, the long-suffering Steeler legend who was the first confirmed case of CTE.
With playoff season steadily approaching, audiences may be content enjoying America's pastime instead of learning about its physical consequences, but Omalu's story is an important one that's well worth your time.
Running Time: 122 minutes
Rated PG-13 for thematic material including some disturbing images, and language.
http://www.sonypictures.com/movies/concussion/