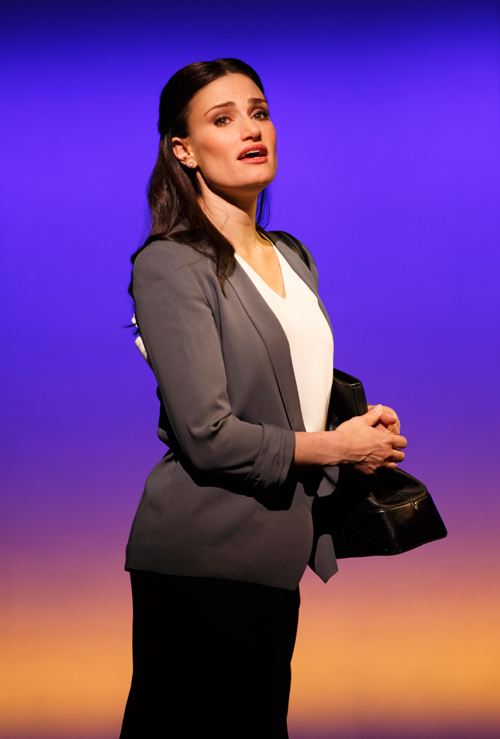 With so many classic revivals and historical/biographical narratives hitting the Broadway stage over the years, "IF/THEN" is a refreshing new story for the current generation of young professionals navigating between the dating jungle and career goals.
Idina Menzel (Wicked, Rent, Frozen, Glee) lights up the stage with a versatile and passionate performance. Co-star Anthony Rapp (Rent, Six Degrees of Separation) and the ensemble cast all showcase their powerhouse singing talents alongside Menzel's fierce signature vocals which have elevated her to superstar status.
This new-age musical reunites composer Tom Kitt and book writer/lyricist Brian Yorkey, the creative team behind the Pulitzer Prize-winning musical, "Next to Normal." Being Tony Award-winning writers, I expected a handful of memorable songs. However, it wasn't until the second act that the music became stronger in melody and flow. The pace is fast and the sets (designed by Tony Award-Nominee Mark Wendland) are constantly moving, but director Michael Greif staged a brilliant correlation between the characters, the contemporary choreography (by Larry Keigwin) and the back-and-forth storyline.
20/30-somethings living the big-city life can easily relate to "IF/THEN." Elizabeth (Menzel, also called Beth and Liz throughout), has just moved back to New York City after a failed 10 year marriage in Phoenix, Arizona. She's taken on an important city planning job and is ready to build her career and independence. But, as fate would have it, romance shows up. The show asks the unanswerable question, "What would happen if you did this instead of that?" – "If you dated this guy instead of that guy?" When Beth (Let's stick with Beth for the review's sake), wonders what her life would be like if she chose her career and a partnership with her best friend (Rapp) over the family and motherhood with soldier/doctor, Josh (James Snyder).
While switching between two storylines could cause some confusion, Grief's direction, Wendland's sets, Peter Nigrini's projection design and Kenneth Posner's lighting allow the audience to easily weave from Beth's life to Liz's.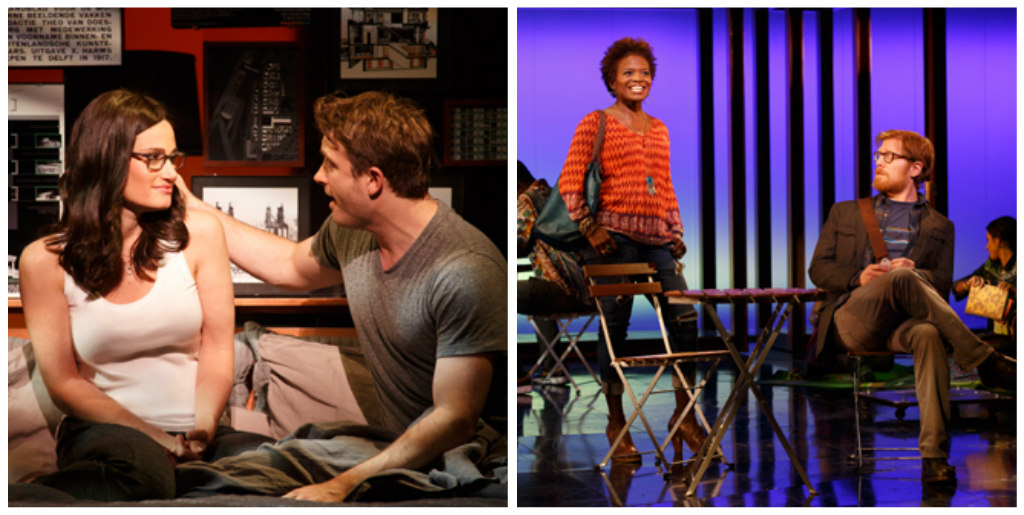 From LaChanze, who plays Beth's best friend Kate, to Janine DiVita, this cast is 100% pure vocal talent. LaChanze adds a lot of the humor throughout, along with Rapp. Both have great comedic timing. I would have liked to have heard more singing from Daren A. Herbert, who portrays Beth's long-time crush and boss Stephen. We were only given a tiny taste of his vocal abilities, but when I heard it, I wanted more.
"IF/THEN" is the perfect property to attract the younger generation to the theater. In an age when many would rather watch a clip of Menzel on their iPhone, this musical, being wonderfully hip and timely, can draw the young and the not-so-young.
——–
Tickets for IF/THEN are now on sale and are available for purchase at www.HollywoodPantages.com or www.Ticketmaster.com, by phone at 800-982-2787, and at the Hollywood Pantages Box Office (6233 Hollywood Boulevard).
The box office opens daily at 10am except for Holidays. Ticket prices start at $25. Groups of 10 or more may purchase tickets by visiting www.PantagesGroups.com or by calling 866-755-3075.
The performance schedule for IF/THEN is Tuesday through Saturday at 8pm and Wednesday, Saturday & Sunday at 2pm. There are weekday 2pm matinee performances on Thu 12/24 & Thu 12/31. There are evening 7:30pm performances on Sun 12/27 & Sun 1/3/16. There are no evening performances on Thu 12/24 & Thu 12/31. There are no performances on Friday 12/25 & Fri 1/1/16. IF/THEN is recommended for ages 12 and up. (Children under 5 will not be admitted to the theatre)