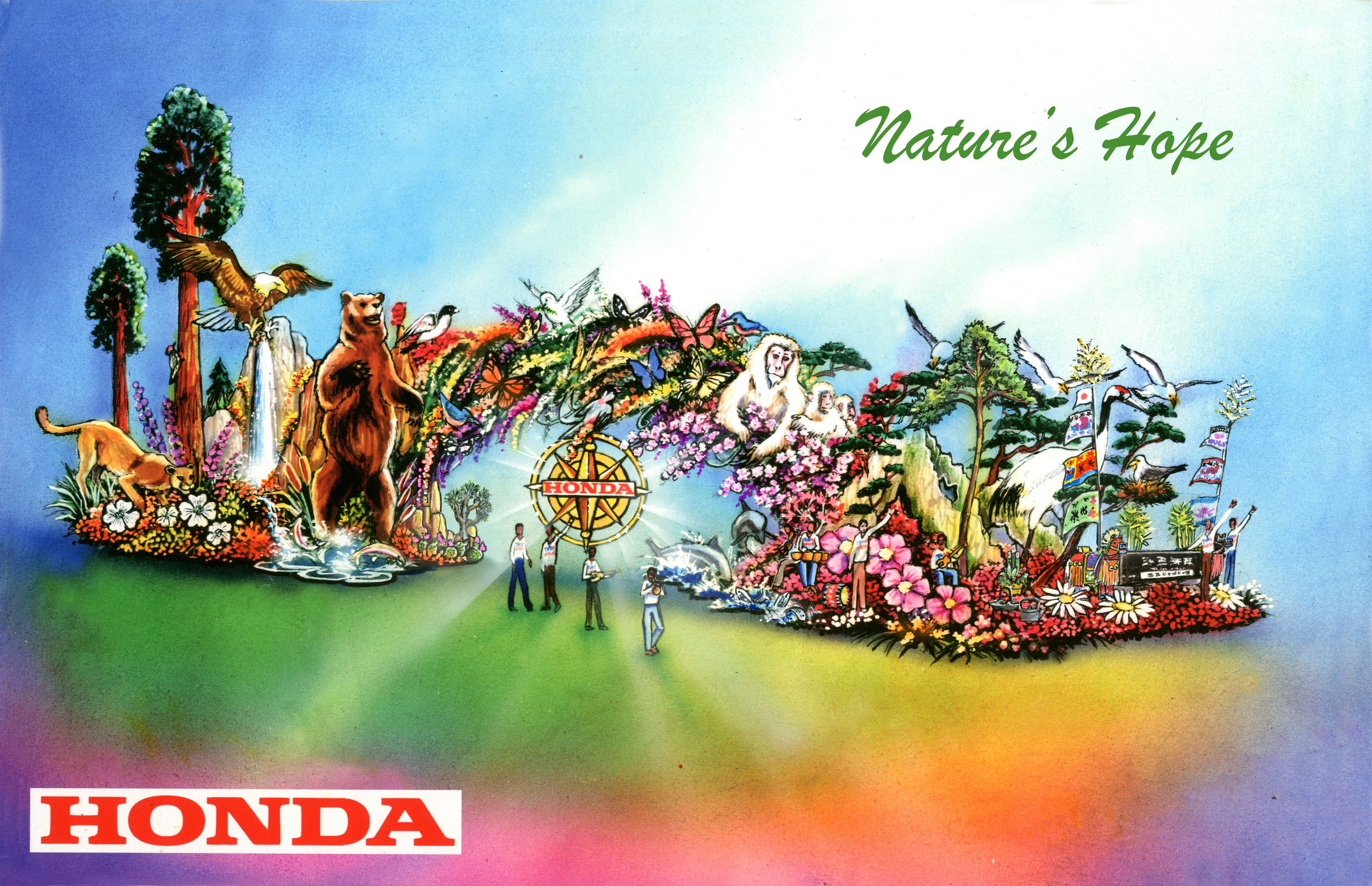 Honda's float entry, "Nature's Hope," a stunning representation of the majestic wonders found in national parks, will lead the 127th Rose Parade presented by Honda and introduce this year's theme, "Find Your Adventure." The float depicts and connects iconic national parks in the United States and Japan in a symbolic display of the harmony between the two nations. The next-generation Acura NSX supercar will serve as the Rose Parade's official pace and sound car, ahead of its launch next spring.
The front of the float draws inspiration from Sanriku Fukko National Park, which was established in 2013 in Japan's Tohoku region following the Great East Japan Earthquake and Tsunami of 2011. The other side showcases the scenic beauty and variety of wildlife found in America's national parks.
Twenty high school students visiting from Japan's Iwate prefecture, an area impacted by the earthquake and tsunami, will join multi-GRAMMY award winner, Daniel Ho, and 250 high school American students from the Los Angeles area to perform a musical composition alongside the float during the opening show. The Japanese students are participants in the TOMODACHI Initiative, which was created by the governments of the United States and Japan following the 2011 disaster to create new bonds of friendship between American and Japanese youth through educational and cultural exchange activities.
"Nature's Hope" includes several design features inspired by scenes found in the U.S. National Parks. A grizzly bear fishes as a North American cougar looks on. A real waterfall inspired by Yosemite Falls drops 14 feet. An elk and a bald eagle set off towering Sequoia trees to complete the scene.