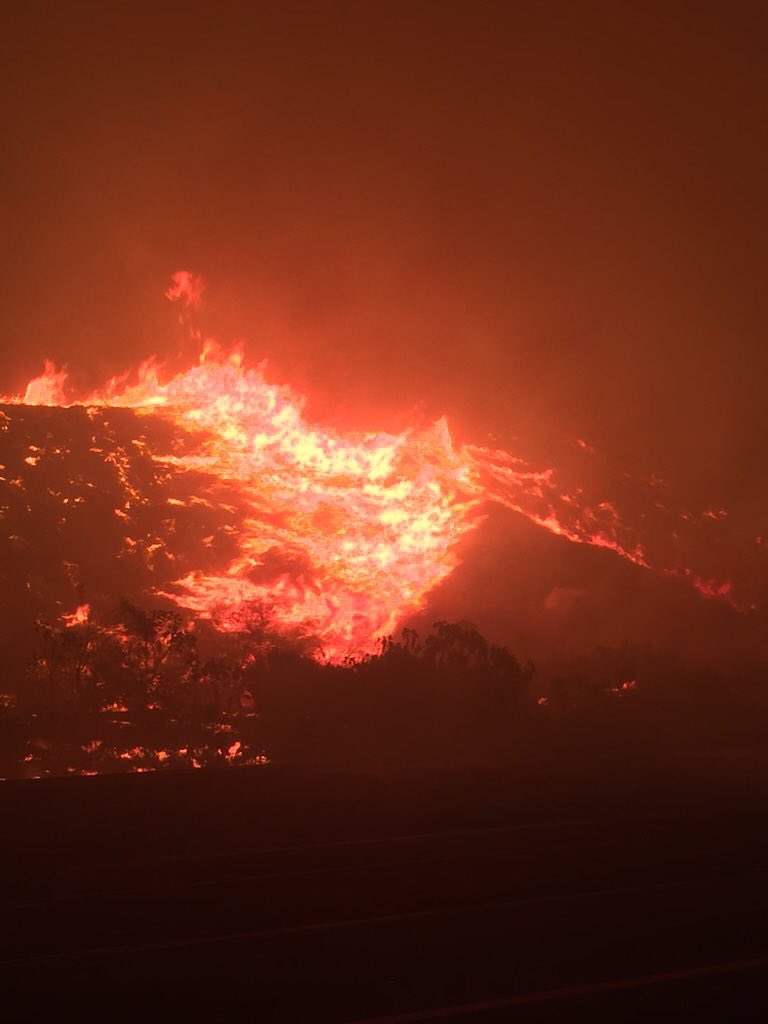 On Saturday morning, Capt. Mike Lindbery of the Ventura County Fire Department tweeted that the highway fires are estimated at 1200 acres with 600 firefighters on scene or en route.
High winds have caused sections of Highway 101 and the Pacific Coast Highway to be shut down.
According to officials, the fires are rapidly expanding. Citizens in the Solimar Beach area, northwest of Ventura have been evacuated.
An early morning tweet from the Ventura County Fire Dept. stated:
#SolimarFire 101 Fwy remains closed in both directions. Use caution on Hwy 150 if using as an alternate. Heavy traffic. @CHPsouthern @VCFD