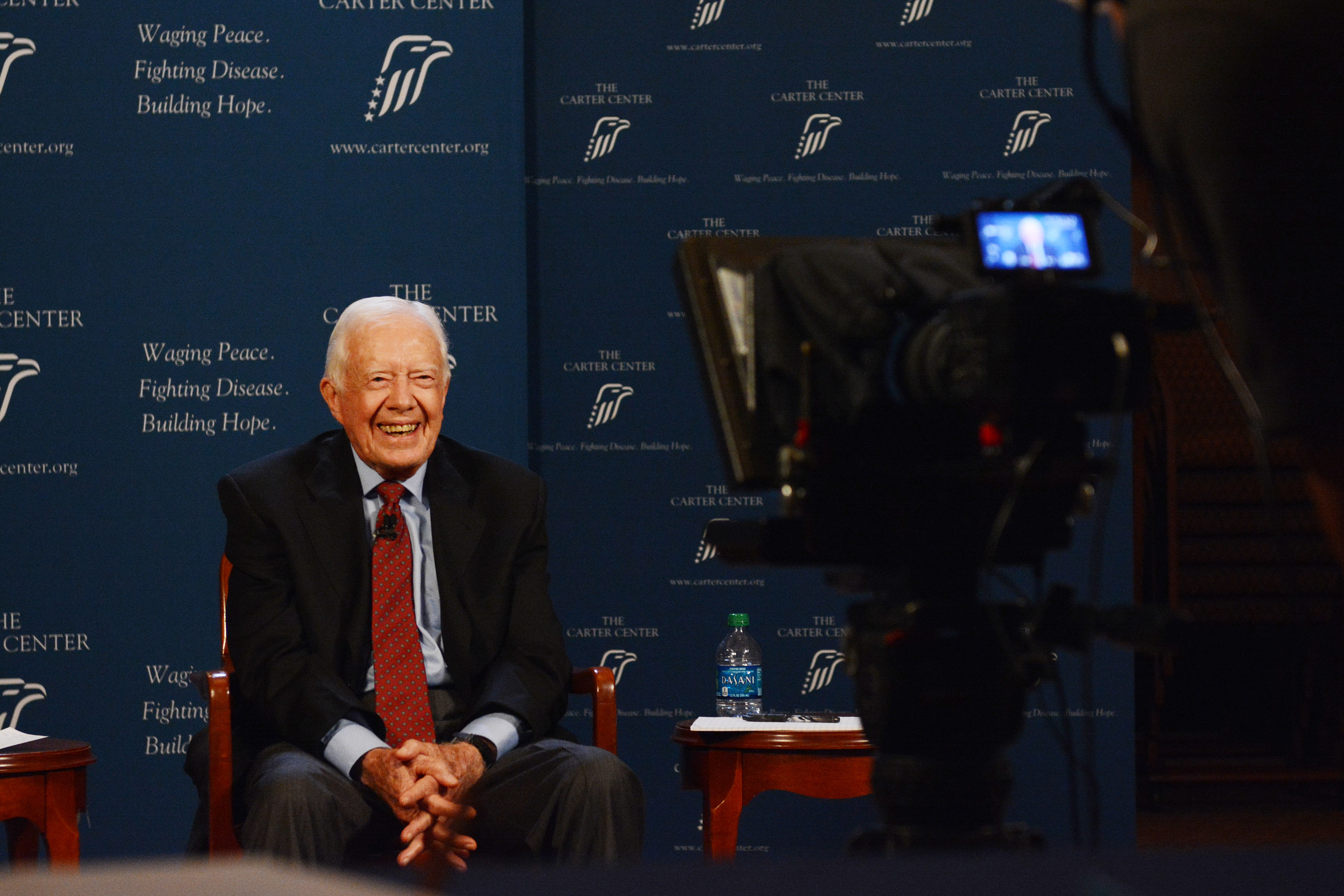 Over the weekend, former President Jimmy Carter released a statement announcing that he is cancer free.
He said, "My most recent MRI brain scan did not reveal any signs of the original cancer spots nor any new ones. I will continue to receive regular 3-week immunotherapy treatments of pembrolizumab."
Over the summer, Carter revealed that he had undergone cancer treatment.