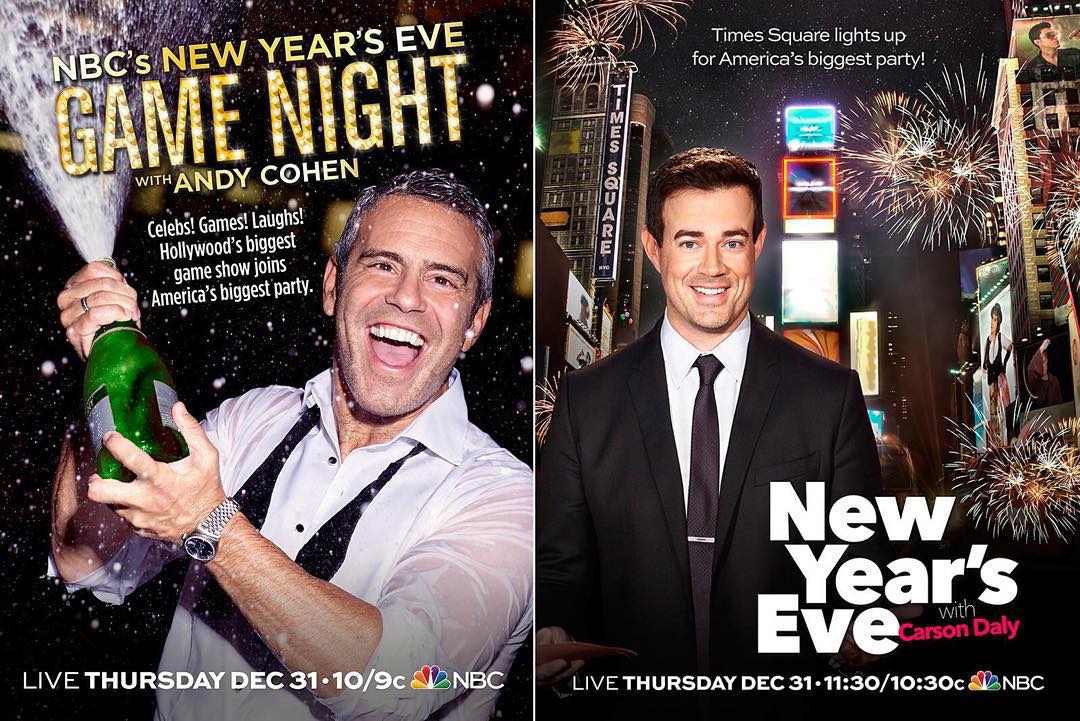 NBC is ringing in the new year with a pair of live specials: "NBC's New Year's Eve Game Night With Andy Cohen" is set to air at 10 p.m. ET/PT Thursday, Dec. 31 from 30 Rock.
Then, following local news, "NBC's New Year's Eve With Carson Daly" will air at 11:30 p.m. from Times Square with a performance by international recording superstar and "Voice" coach Gwen Stefani.
Immediately following "Game Night," Cohen will join Daly on the 11:30 p.m. telecast in Times Square.
"I love three things — a party, live TV and celebrities playing games — so combining all three on New Year's Eve is my idea of a perfect night," Cohen said.
Eight celebrities will participate in "NBC's New Year's Eve Game Night With Andy Cohen," where they will join in the fun as they face off in hilarious party games based on "Hollywood Game Night," in addition to newly created New Year's Eve-themed games created especially for this special.
The hourlong episode will be hosted by Cohen, the Emmy Award-winning host and executive producer of "Watch What Happens Live," Bravo's hit late night interactive talk show. Cohen is also the executive producer of the wildly popular "Real Housewives" franchise and continues to host the series' highly rated reunion specials. Next up, Cohen will host a new three-part limited series for Bravo, "Then & Now With Andy Cohen," which he also executive produced. The first part of the series will premiere on Sunday, Dec. 13. This fall, Cohen launched "Radio Andy," his own fully curated content channel for SiriusXM. Cohen has written two New York Times' bestsellers: "Most Talkative: Stories From the Frontlines of Pop Culture" and "The Andy Cohen Diaries: A Deep Look at a Shallow Year."
The upcoming fourth season of "Hollywood Game Night," hosted by two-time Emmy Award-winning host Jane Lynch, will premiere on Tuesday, Jan. 5 at 8 p.m.
On "NBC's New Year's Eve With Carson Daly," Stefani will sing her current single "Used to Love You" (Interscope Records), which is currently available for digital download and streaming via digital subscription services.