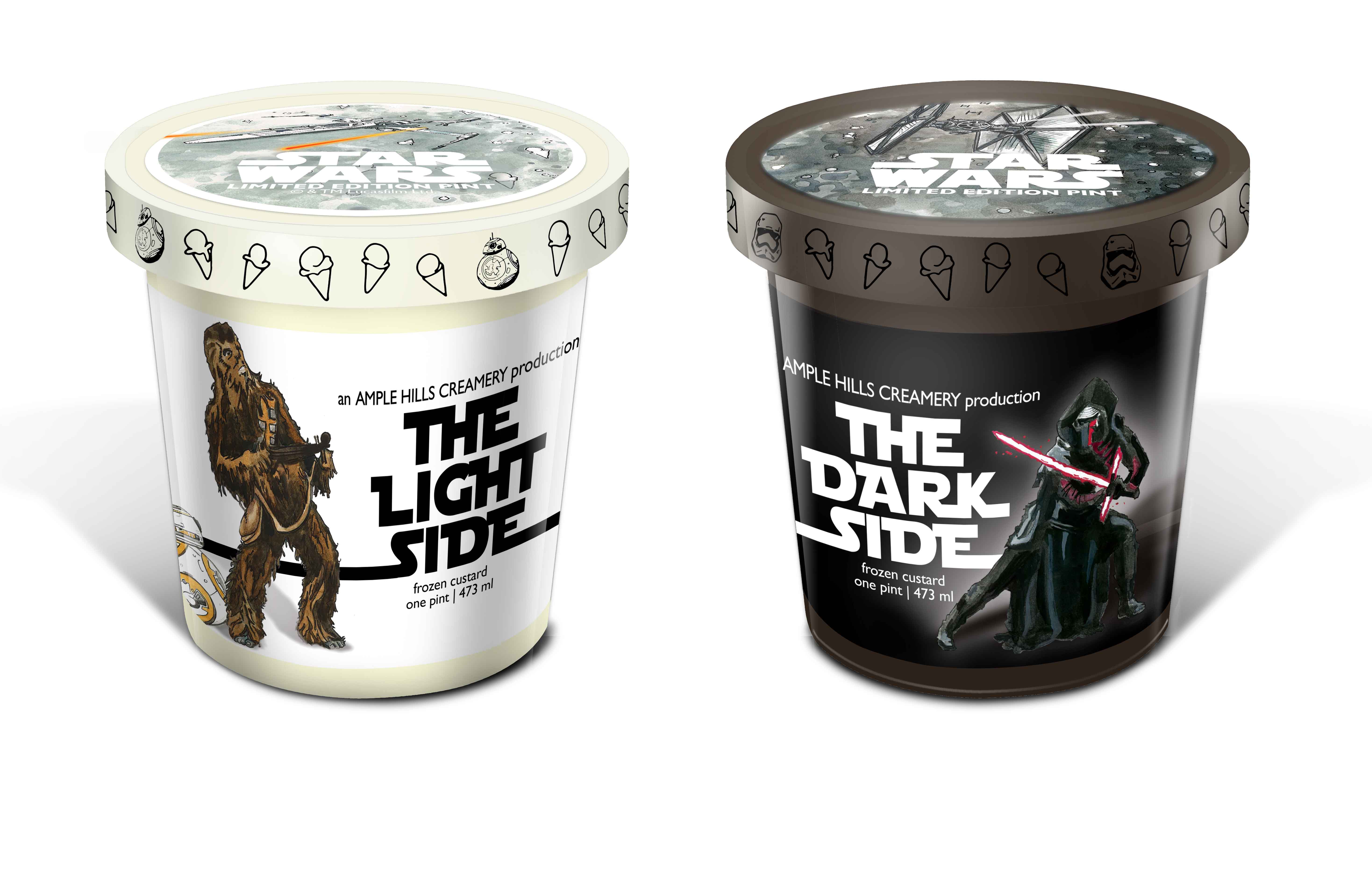 …We know because we tried it, with a pint in one hand and a lightsaber in the other!
Founded by husband-and-wife Brian Smith and Jackie Cuscuna, Ample Hills Creamery calls Prospect Heights, Brooklyn home.
Since its start in 2011, the ice cream co. has sky-rocketed to top eatery lists, from a #1 rating in New York City by Zagat to being named "Best Ice Cream in America" by Food Network.
With "Star Wars: The Force Awakens" right around the corner, AH released two limited edition Star Wars ice cream flavors. The two flavors—THE DARK SIDE and THE LIGHT SIDE—were conceived in collaboration with Disney Consumer Products.

The ice cream flavors are sold in four-packs of collectible, reusable plastic pint containers (two of each flavor) featuring Star Wars characters and original artwork from Ample Hills Creamery's Art Director, Lauren Kaelin. My favorite is THE LIGHT SIDE flavor, a bright marshmallow ice cream with homemade crispie clusters, as well as a smattering of handmade cocoa crispies (to represent the dark side still lurking within the light). Marshamallow lovers beware, you won't be able to stop.
For THE DARK SIDE fans, go for their ultra-dark chocolate ice cream with espresso fudge brownies, cocoa crispies, and white chocolate pearls (to represent the light still hiding in the dark, waiting to burst through).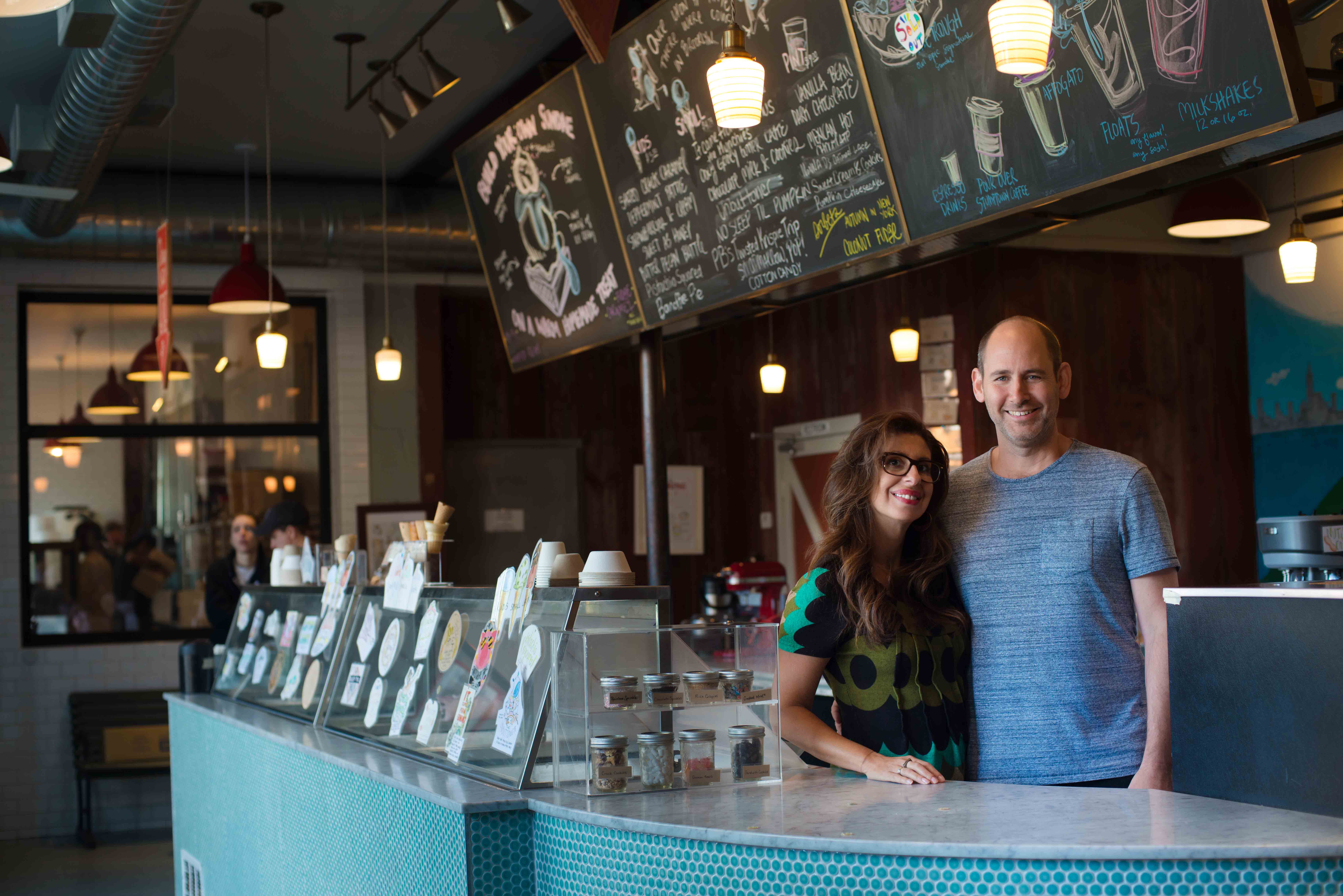 The pints are sold only at AmpleHills.com, for $36 per four-pack (plus one- or two-day shipping) and can be delivered anywhere in the U.S.