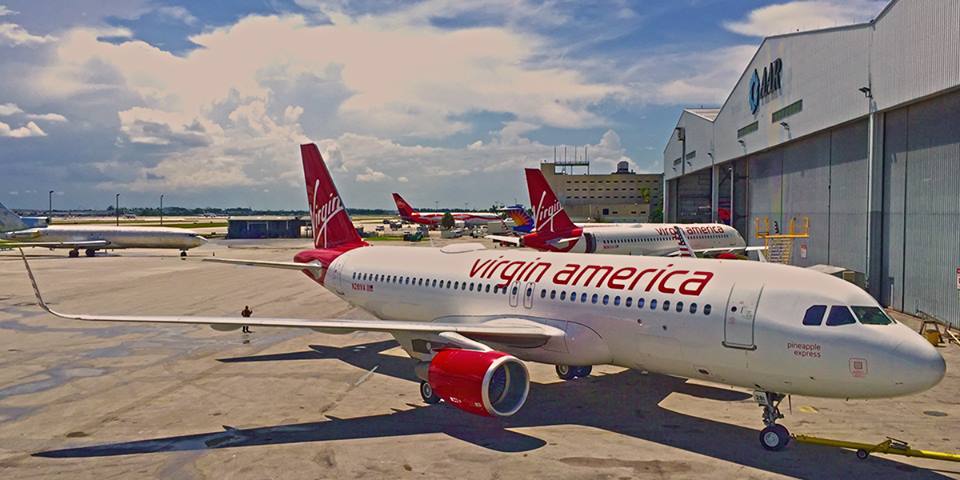 Planning your next vacation?
Virgin America is offering a Cyber Monday deal of up to 25 percent off flights nationwide now through 10pm PT time today.
Travelers can use the special promocode CYBERRIDE at www.virginamerica.com/cms/travel-deals/11-30-15-cyber-monday-sale and score up to 25 percent off a flight anywhere Virgin America flies.
In addition, one random traveler who books a flight today at www.virginamerica.com will win the "Ultimate Free Ride" – with free flights on Virgin America for a year, free Uber rides for a year and Elevate™ Gold Status.
Those looking for a great Cyber Monday deal can book a seat today at www.virginamerica.com or 1-877-FLY-VIRGIN*** using the CYBERRIDE promocode. Tickets must be purchased today by 10:00pm PT.
Virgin America offers mood-lit aircraft with three custom-designed classes of service, touch-screen personal entertainment and an on-demand food and cocktail menu on every flight. Virgin America's Elevate Gold statusbenefits include complimentary upgrades to Main Cabin Select, advance First Class Upgrade purchase window, free access to Virgin America's Loft at LAX, priority check in and boarding and up to three checked bags free.
In addition to a Main Cabin that offers custom leather seating with a deeper, more comfortable pitch, the airline's First Class cabin offers plush white leather seating with 55 inches of pitch, 165 degrees of recline and lumbar massagers. The carrier's Main Cabin Select service offers 38-inches of pitch, free food and cocktails, an all-access pass to media, dedicated overhead bins and priority check-in/boarding. The Red™ entertainment platform offers guests their own seatback touch-screen, with +20 latest release films, TV, interactive maps, videogames, a 3,000 song library, surround sound technology and an on-demand menu, which allows flyers to order from their seatback any time during a flight and fleetwide WiFi. With a full service First Class menu and a unique on-demand menu in the Main Cabin, Virgin America was named Travel + Leisure Magazine's "Best U.S. Airline for Food" in 2014 and 2015.
Virgin America has launched a series of unique Cyber Monday promotions in the past – including a partnership with Gilt for the opportunity to charter the ultimate 'geek-chic' ride the International CES (Consumer Electronics Show) and most recently with Stub Hub for the ultimate tailgate: a private ride for 40 fantasy football friends on a new, mood-lit Virgin America Airbus A320-Family aircraft to the biggest game of the year in 2013.