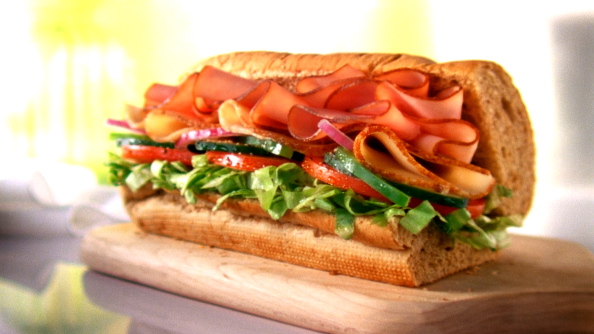 That's right… it's National Sandwich Day! Tuna sandwich, bologna sandwich, roast beef sandwich, veggie sandwich: so many delicious varieties of sandwiches to choose from! How will you celebrate this special food holiday?
Subway invites all of America to celebrate with them on November 3rd. On this special occasion, Subway is offering a Buy One, Give One event where any customer who purchases a Footlong or six inch sub with a 30 oz drink will receive an additional sub of equal or lesser value to give to a family member, friend, colleague, or someone in need.
That is what we like to call #GivingBack!
Subway hopes to inspire workers to join the #SaveLunchBreak movement!
Download the Subway order app or visit your local Subway…