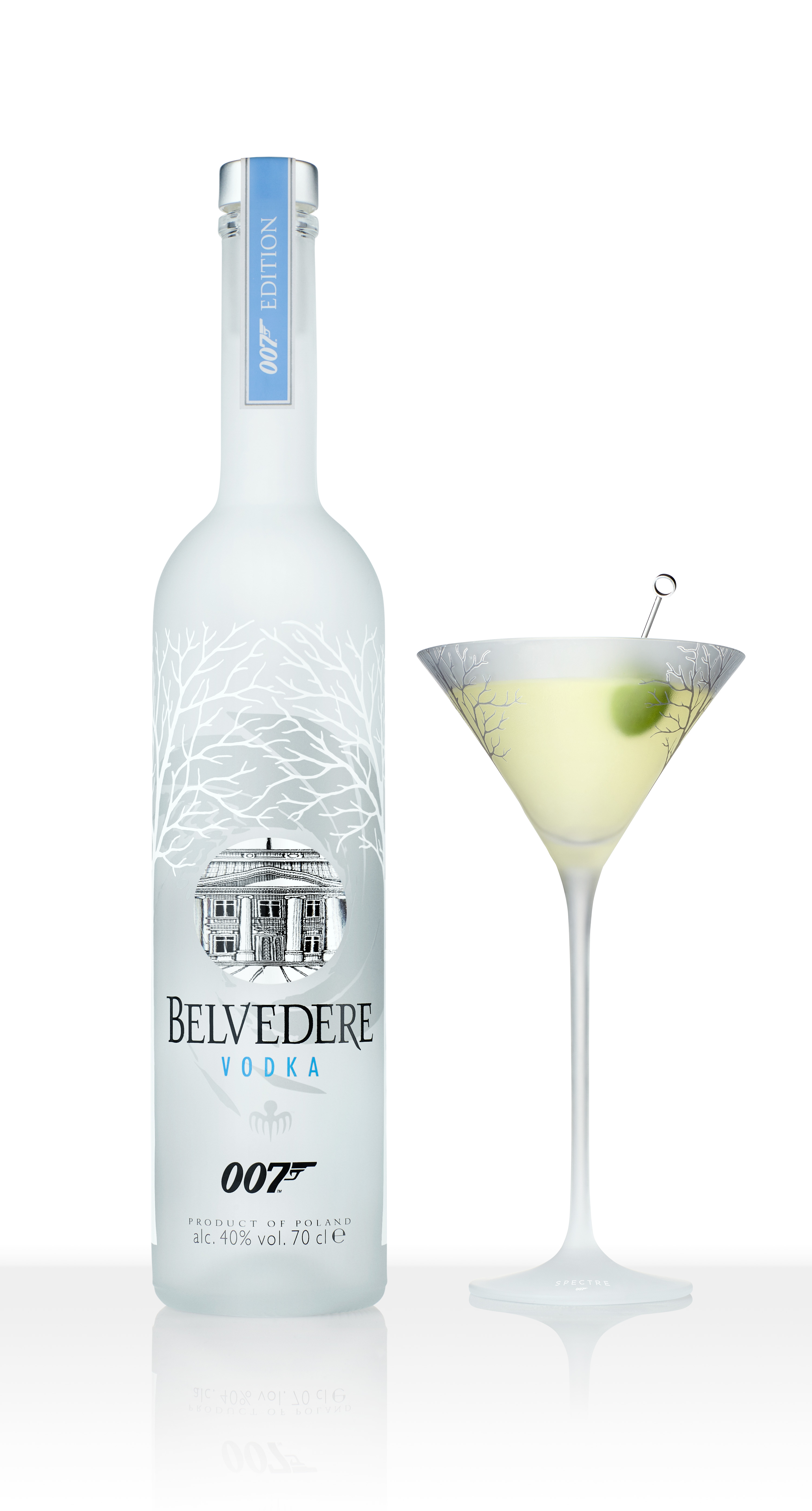 'Shaken, not stirred.' One of the most famous and recognizable lines in film history. That's Bond, James Bond. To celebrate the release of the latest Bond installment, 'Spectre,' Belvedere Vodka has struck a partnership with limited edition cocktails and bottles with the 'Spectre' signage.
Stir up your very own Belvedere 007 martini, kick back and read LATF's 'Spectre' movie review here.
BELVEDERE SPECTRE 007 MARTINI
WHAT YOU NEED:
60ml (2oz) Belvedere Vodka
10ml (1/3oz) Dry vermouth
1 Sicilian green olive
5ml (1/6oz) Sicilian green olive brine
WHAT TO DO:
Gently muddle olives in base of mixing glass. Add remaining ingredients and shake hard with ice. Double strain into a chilled martini glass.