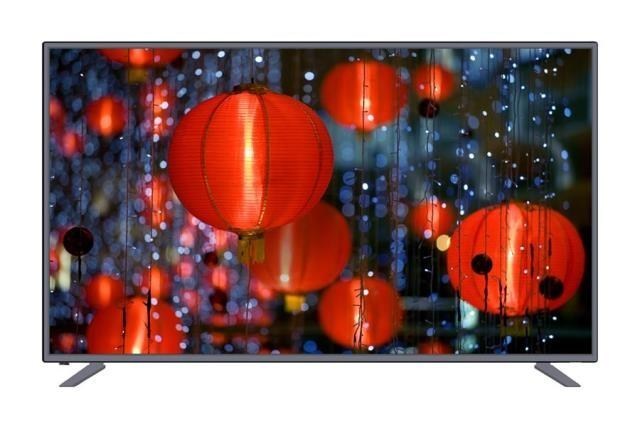 Just in time for Black Friday… Panasonic has its first line of value-priced 4K Ultra HD Smart TVs for the U.S. market giving more consumers a chance to bring home a 4K TV for the holidays.
The CX Series of 4K Ultra HD Smart TVs will be available beginning in December at retailers including ABC Warehouse, Brandsmart U.S.A., Curacao, Electronic Express, RC Willey, and Video Only and online starting today at panasonic.com. Additional retailers will be announced at a later date.
The CX Series features five models in screen sizes ranging from 50-inch to 65-inch with two bezel color options – black (CX400) and matte silver (CX420). All CX Series models feature built-in Smart TV apps and Wi-Fi connectivity for easy access to streaming movies, music and other online content.
The CX400 black bezel models are available in three screen sizes:
TC-50CX400U (50" Class – 49.5" diagonal) – SRP $799.99
TC-55CX400U (55" Class – 54.6" diagonal) – SRP $999.99
TC-65CX400U (65" Class – 64.5" diagonal) – SRP $1,499.99
The CX420 matte silver bezel modes feature two screen sizes:
TC-55CX420U (55" Class – 54.6" diagonal) – SRP $999.99
TC-65CX420U (65" Class – 64.5" diagonal) – SRP $1,499.99
The Ultimate Picture Quality…Out-of-the-Box
Panasonic's CX Series delivers four times the resolution of 1080p Full HD1 for a wider, more precisely rendered range of color, richer blacks and more subtle gradations of gray. The TV's direct-lit LED technology provides a whole new level of lifelike clarity and detail. Created with ease of use in mind, the default settings on the CX Series are pre-optimized eliminating the need to spend time calibrating picture color gamut, white balance or anything else.
Smart TV Apps and Wi-Fi
With the touch of a button on the remote, the CX Series features instant access to included Smart TV apps for popular online content providers including Netflix, YouTube, Toon Goggles, Pandora and AccuWeather. Built-in Wi-Fi offers access to unlimited movies, video and music content via networkable Blu-ray players, set-top boxes, smart devices and more.
Smooth Action Scenes with 120 Hz Refresh Rates
The CX Series offers a 120Hz refresh rate2 for optimal sharpness and smoother, more fluid image clarity and contrast with virtually no image blur ideal for fast-action sports and movies.
Flexible Connectivity
Panasonic's flexible connectivity options make it quick and easy to connect your game consoles, Blu-ray Disc players and a wide range of other devices via built-in HDMI, USB 3.0, Ethernet, audio and other component inputs.
Stylish Design…Super-Slim Bezel
The Panasonic CX Series of 4K Ultra HD TVs feature a sleek, super-slim black (CX400) or silver matte (CX420) bezel display designed to maximize total viewing area.