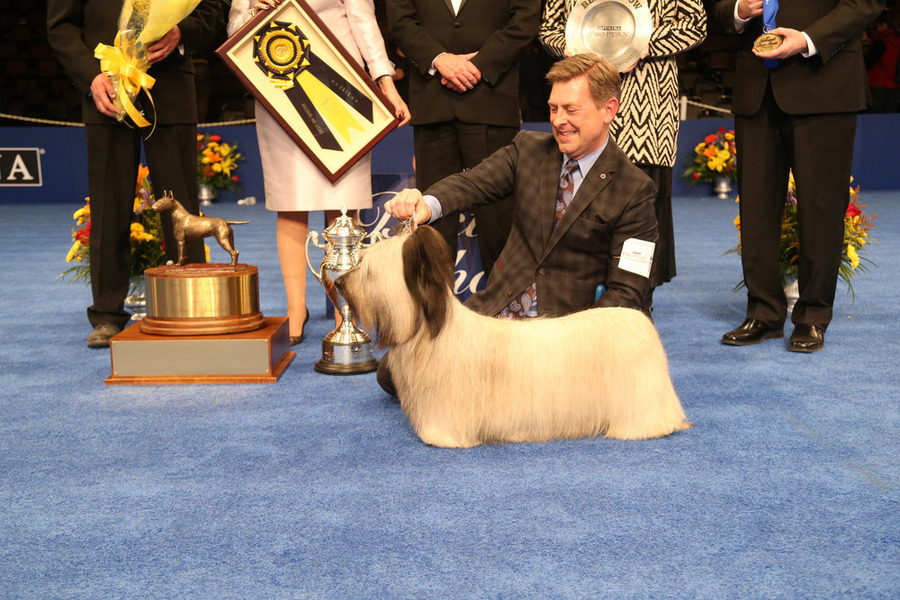 Meet this year's Best In Show: Charlie the Skye Terrier.
On Thanksgiving Day, NBC presented the 14th annual edition of its popular holiday special "The National Dog Show Presented by Purina®" following the telecast of NBC's Macy's Thanksgiving Day Parade.
"The National Dog Show Presented by Purina®" celebrates man's best friend and is hosted by award-winning actor, author and Broadway star John O'Hurley ("Seinfeld," "Dancing with the Stars," "Devious Maids").
Expert analysis offered by David Frei, an American Kennel Club-licensed judge and host of USA Network's "Westminster Kennel Club Dog Show." NBC's Mary Carillo will reported from the benching area and inside the show ring. Tara Lipinski and Johnny Weir also joined the show as reporters and digital contributors.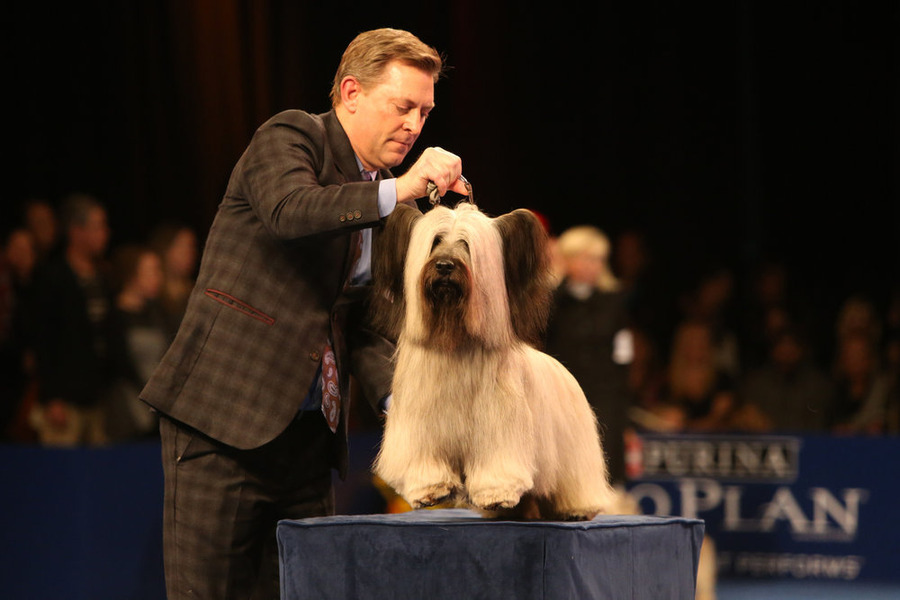 O'Hurley said, "While the judges look for excellence in a dog's eyes, the coat, and the way they 'stack,' I'll be watching each dog's tail. A dog's tail is attached to their heart, and with every wag, it shows how much love is being spread across the world on Thanksgiving."
Included this year were seven new AKC-sanctioned breeds — the Lagotto Romagnolo (sporting group), the Berger Picard (herding group), the Miniature American Shepherd (herding group), the Bergamasco (herding group), the Spanish Water Dog (herding group), the Cirneco dell'Etna (hound group) and the Boerboel (working group) — bringing the total recognized breeds for the competition to 199.
A total of 40 new breeds have been introduced to the competition since 2003.
Breed descriptions and more information can be found at http://nds.nationaldogshow.com/event-info-newbreed15.php.