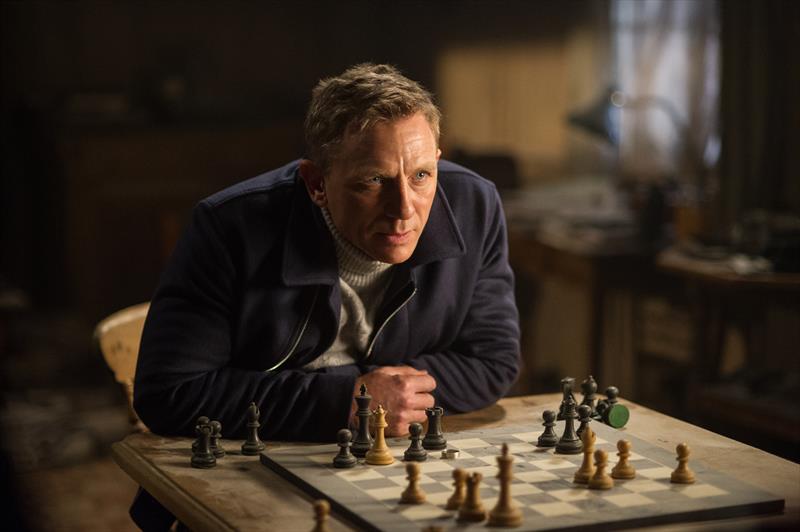 The iconic British Secret Agent James Bond is really good at killing two things: bad guys and box office competition. Of the 23 entries into the Bond film canon, all but four have failed to crack at least $100-million worldwide. Of those four, three were made back in the 1960s. As for the six actors that have donned the famous white tuxedo, none has been more successful at selling movie tickets than its current owner Daniel Craig.
His latest contribution to the series comes in the form of "Spectre." And while it is already rumored that this might be the last go-around for the chiseled, blue-eyed death machine's character, Craig sure does not let off the gas pedal during this action drenched joyride. "Spectre" is a tour-de-force of all the things that have made every James Bond film requisite viewing for over 5 decades.
The story begins with maybe one of the slickest openings in a Bond film to date. Taking place during Mexico City's Day of the Dead celebration, the entire sequence is weird, violent and beautiful all at the same time. If the title card "The dead are alive" signifies anything, it is that director Sam Mendes — behind the camera again after the success of "Skyfall" — is not afraid to mix a little high-brow avant-garde art into his death-defying action flick.
After the breathtaking Dia de los Muertos opener, "Spectre" quickly pits 007 against the psychotic Franz Oberhauser — played by Oscar winner Christoph Waltz (Django Unchained). Oberhauser, along with his Illuminati-like organization of criminal prodigies, are hell-bent on controlling the increasingly digitized world with total surveillance power. In typical 007 fashion, regardless of the speed of the Internet and the effectiveness of drone technology, the character sets off on a global adventure in order to track down and eliminate Oberhauser and his evil enterprise.
Despite a slightly pedantic screenplay by the writing crew of John Logan, Neal Purvis, Robert Wade, and Jez Butterworth, it is Oscar-winning director Sam Mendes (American Beauty) that never allows the film to falter in its enjoyment factor. He, along with cinematographer Hoyte Van Hoytema (Interstellar) and Editor Lee Smith (Inception), provide an overabundance of utterly gorgeous visuals and slick, organic editing throughout the feature. Thomas Newman's (Wall-E) grand music score only further enhances an overall vibe that is equal parts inviting, and unsettling.
Standing at the pinnacle of praiseworthy achievements, for the fourth time no less, is none other than Daniel Craig. His latest outing as 007 is his best yet. And to think that less than ten years ago, critics and fans alike were up in arms that a blonde-haired, blue-eyed actor was going to fill the shiny shoes of Her Majesty's premiere special agent. HA!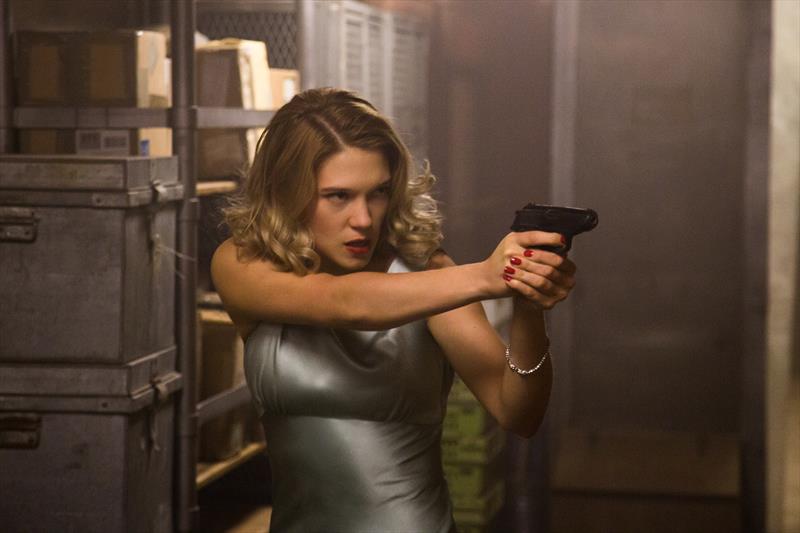 Craig isn't the only actor worthy of praise. The full ensemble meshes together perfectly. Lea Seydoux absolutely dazzles as this edition's Bond girl Dr. Madeleine Swann. Ben Whishaw provides some truly funny comedic relief as Q. Ralph Fiennes as the new M makes a seamless transition, and Naomie Harris as Moneypenny is fantastic as well.
There is no doubt a lot to celebrate when it comes to "Spectre," but that doesn't mean that the film is without its faults. Most glaringly, its plot is ludicrously thin. In fact, there were several instances when I had no idea why Bond was even traveling half-way across the world to kill someone to begin with. Furthermore, despite the awesome villainous duo of Dave Bautista and Christoph Waltz, neither actor is given enough screen time to make much of an impact. Waltz is especially terrific when he gets to go toe-to-toe with Craig, but he very rarely gets the chance to do so. As a villain, the audience is also supposed to be afraid of Waltz's Franz Oberhauser, but not enough expository background history is given to illicit any real menace.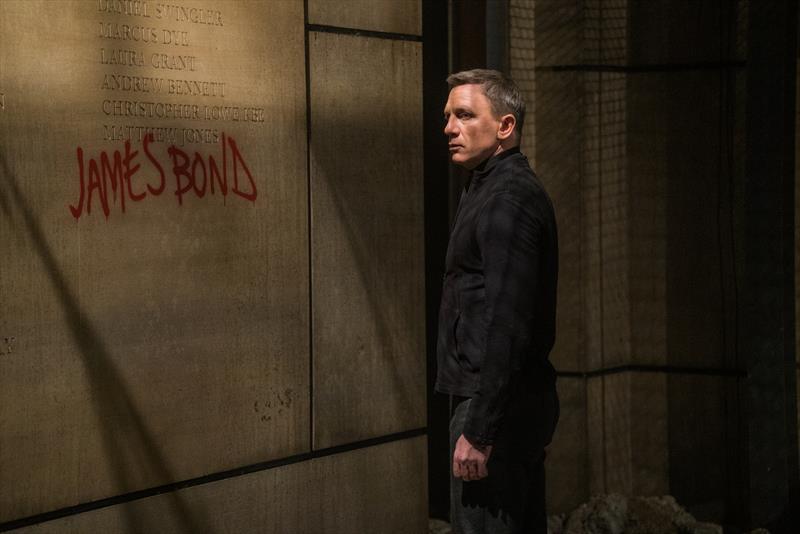 As a whole, however, "Spectre" is, if Daniel Craig decides it, the perfect final chapter to his James Bond legacy. The film perfectly merges the franchise's impressive history with a much more mature, complex, modern tone which still has the overall desire to entertain any moviegoer. And at over two and a half hours, there is more than enough glorious action to satisfy even the most gung-ho Bond fan until a successor takes the agent's famous suit to the tailor for resizing.
Rated PG-13 for intense violent sequences throughout, some sexuality, language and smoking
Running Time: 2hrs 30min