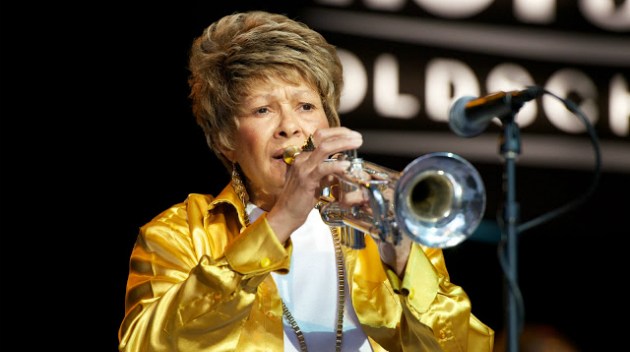 Cynthia Robinson, a founding member for Sly and the Family Stone who played trumpet, has died after a battle with cancer. The musician's Facebook page and Billboard confirmed the news Tuesday. She was 69. The trumpeter was best known for her joyous melodies and inspired vocals and ad-libs on songs like "Dance To The Music" and "I Want To Take You Higher."
She commanded listeners to "get up and dance to the music" at the beginning of the former song and sang "hey, hey, hey" background vocals on the latter. Robinson's career with Sly Stone began in 1966 when the bandleader put together a group called the Stoners. They fell apart quickly, though, and she became a fixture of the Family Stone – a group whose members were male and female and represented different races, a novel idea at the time – alongside her cousin Larry Graham. Although the ensemble's "A Whole New Thing" was not a hit, its second LP "Dance To The Music" scored a hit in 1967 with the title cut, paving the way for a string of successful songs that included "Everyday People," "Stand," "Hot Fun in the Summertime," "Thank You (Falettinme Be Mice Elf Again)," "Family Affair" and many others.
Trumpeter Miles Davis, deep into his fusion period, said at the time that he was a fan. The band fizzled in popularity by the mid-Seventies, with members leaving, but the trumpeter continued to record with Stone into the Eighties. When not playing with the Family Stone, Robinson played in Graham's Graham Central Station and worked with George Clinton and Prince. She was inducted into the 1993 class of the Rock and Roll Hall of Fame alongside her Family Stone bandmates.