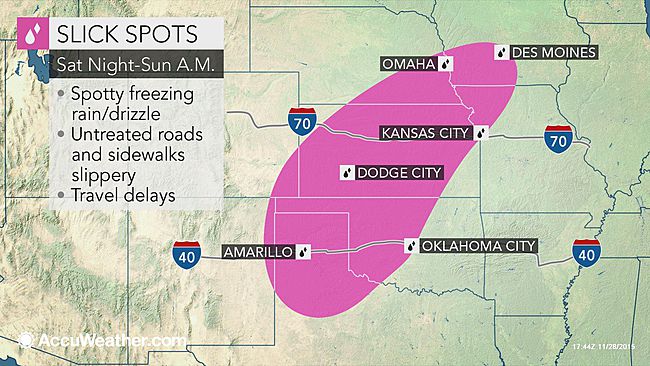 The first ice storm of the winter hit Texas, Kansas and Oklahoma, causing mayhem over the Thanksgiving travel weekend.
According to reports, at least 14 people lost their lives due to the freezing rain, which brought on countless car crashes and accidents. USA Today reported that flooding swept people from their cars.
Accuweather's senior meteorologist, Alex Sosnowski said that the storm is responsible tens of thousands of homes and businesses losing power, mostly in in Oklahoma.
North Texas, WFAA-TV reported that eight people were killed in floods. At least six other people were killed due to accidents related to ice storms in Kansas and Oklahoma, the Associated Press reported.
Sosnowski reported that the storm will slowly diminish over parts of the southern and central Plains. The ice will continue to make for dangerous travel from western Texas to southwest Iowa into Sunday morning.