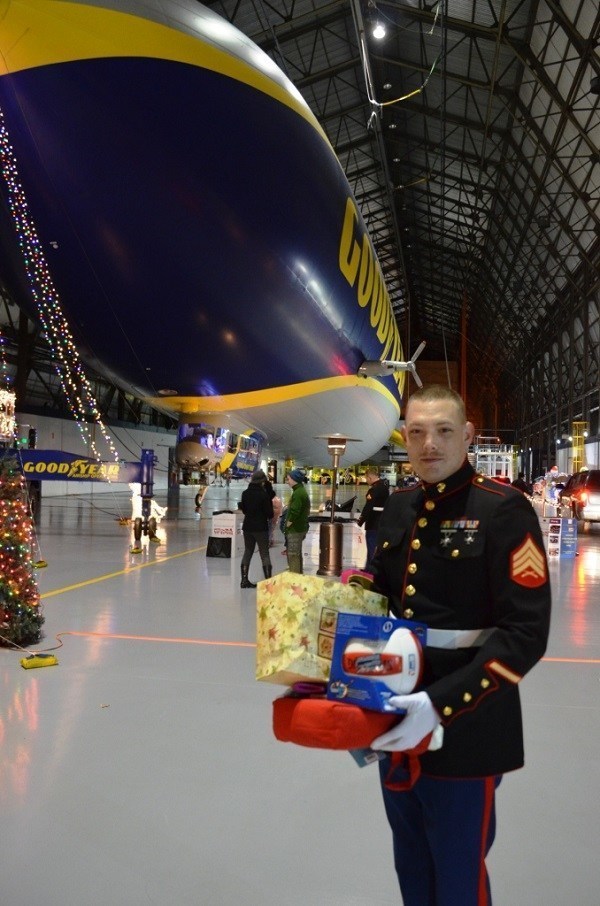 The Goodyear Tire & Rubber Company and the U.S. Marine Corps Reserve will conduct their fifth joint maneuver benefitting the Toys for Tots Foundation at Goodyear's U.S. blimp bases in Ohio, California and Florida. These events will provide the public with an opportunity to make a donation to Toys for Tots while enjoying a close-up view of the airships.
Following is the schedule of events:
Akron, Ohio: Dec. 11-13, from 12 noon to 9 p.m. Visitors can see the progress of construction on the second of the company's new generation NT airships at Goodyear's Wingfoot Lake hangar.
Pompano Beach, Fla.: Dec. 12-13 from 11 a.m. to 6 p.m., featuring Goodyear's newest airship, "Wingfoot One."
Carson, Calif.: Dec. 5-6 from 11 a.m. to 6 p.m., featuring the "Spirit of Innovation" blimp.
There is no charge and a donation is not required to enjoy the holiday scene and see the blimps. At each location, visitors can enter a draw to a win a blimp ride. Official entry forms for the Goodyear Toys for Tots Blimp Ride Sweepstakes can be obtained at the event or by visiting www.goodyearblimp.com. The completed form can be submitted at the event or via U.S. mail. More details can be found athttp://www.goodyearblimp.com/news-and-events/news.html.
"We are pleased to continue our partnership with the U.S. Marine Corps to bring holiday cheer to our communities while supporting the Toys for Tots Program," said Paul Fitzhenry, the company's senior vice president, Global Communications. "We are looking forward to a great turnout once again this year."
Goodyear and the Marines have collaborated on four Toys for Tots events, which collectively raised $75,000 and delivered more than 57,000 toys to needy children.