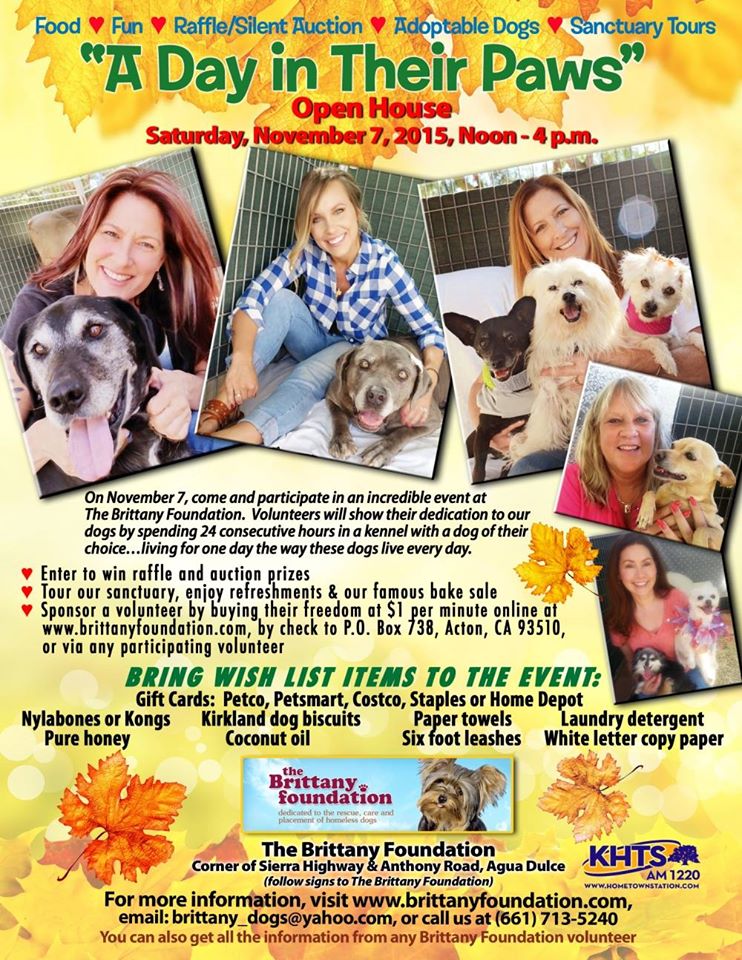 The Brittany Foundation is hosting their unique annual fundraiser to save shelter animal's lives. It's called "A Day In Their Paws." This special day will take place at their sanctuary in Agua Dulce on Saturday, November 7 from noon to 4pm.
Started back in 2009, this event pairs a volunteer with a Brittany Foundation dog to live for 24 hours in a kennel. Why? To raise awareness about how shelter dogs live every day as well as to raise funds for our sanctuary and rescue efforts.
Volunteers who stay in kennels can have sponsors buy their freedom at $1 per minute to lessen their time on "lock down." The goal for 24 hours is 1440 minutes or $1,440.00.
For more info visit: http://www.brittanyfoundationonline.org/