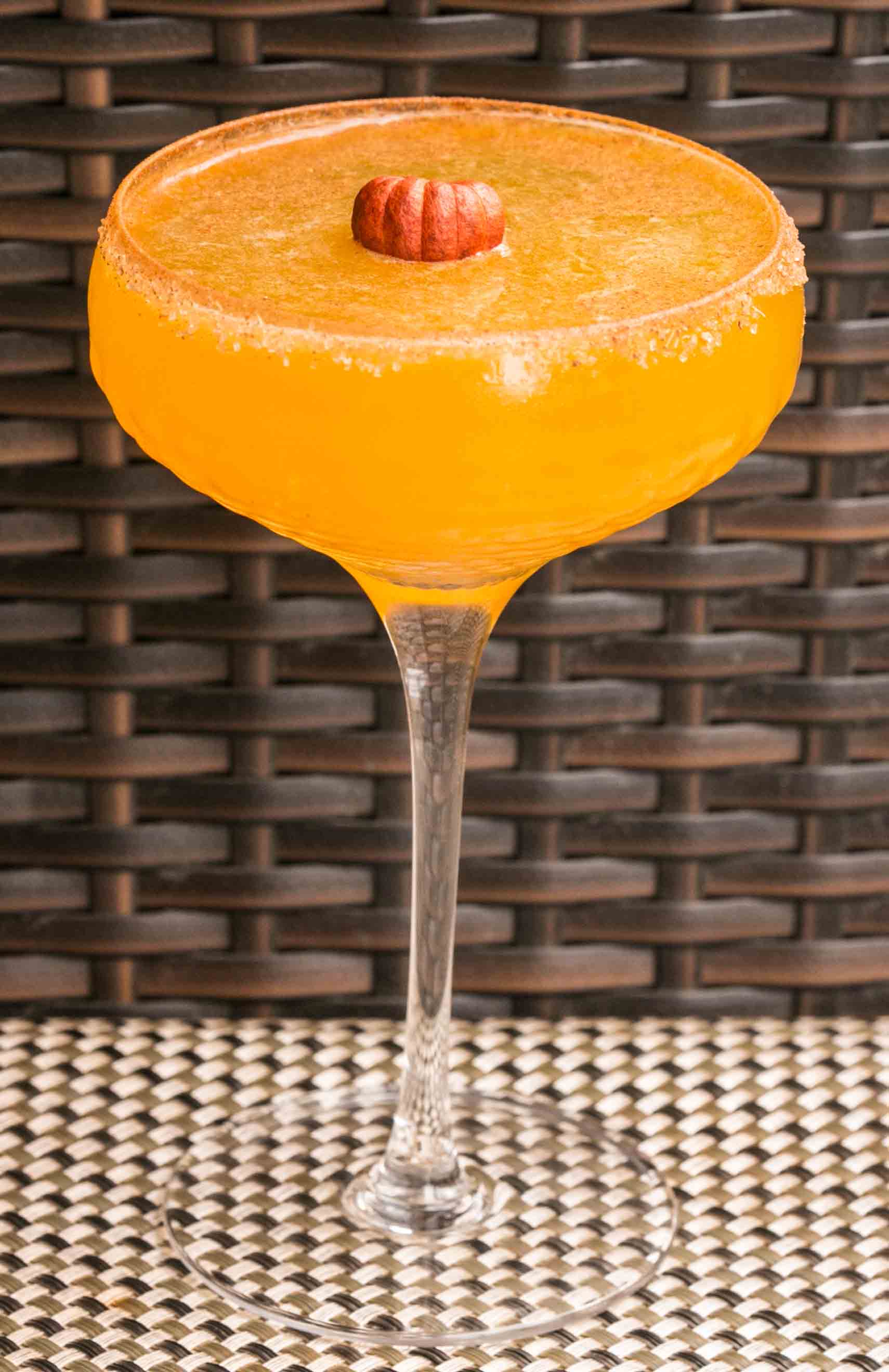 It's almost 'trick or treat' time! But while the kiddies get to fill their bags with candy… what about the big kids (21+, of course!)?
Straight from The US Grant Hotel in San Diego comes this incredible 'Smashing Pumpkin' Cocktail!
The on-site Grant Grill and Lounge carries distinction as one of Food & Wine's "Best Hotel Bars" (2014) in the nation, boasting innovative craft cocktails, an extensive beer collection and fine wines that pair with seasonal California cuisine. If you're in town, stop by with your kitty ears on!
If you're at home… here's a recipe for you and your friends:
WHAT YOU NEED:
– 2 ounces pumpkin and star anise-infused 10 cane rum
– 1/2 ounce Grand Marnier
– 3/4 ounce St. Elizabeth All Spice Dram
– 3/4 ounce Massanez ginger liqueur
– 3/4 ounce saffron syrup
– 2-3 dashes cardamom bitters
– 1 ounce fresh Meyer lemon
WHAT TO DO:
Rim glass with spice mix of sanding sugar, ground ginger, nutmeg, and cinnamon. Float an Orange Putka pod as garnish and enjoy!
Happy Halloween!