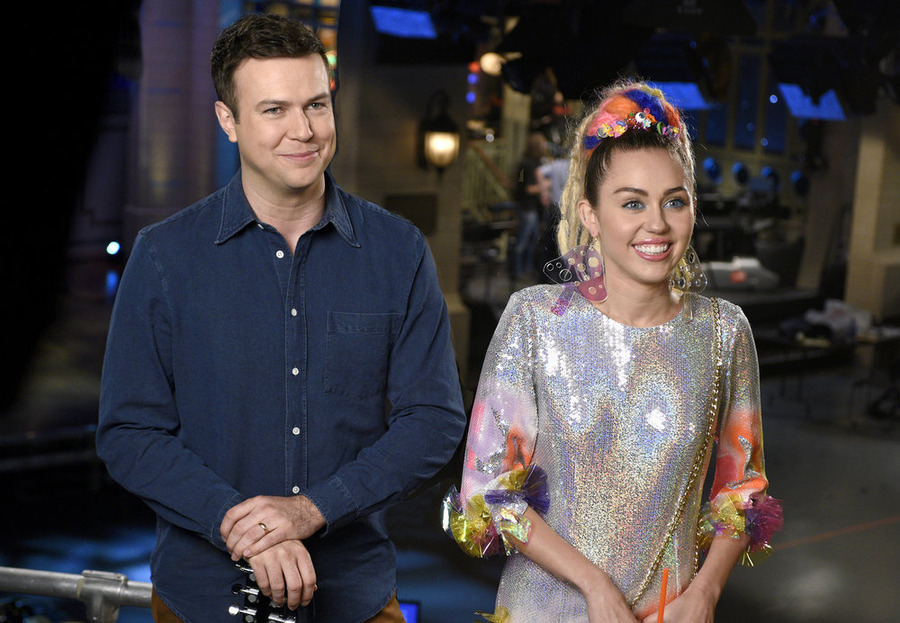 The iconic NBC comedy franchise "Saturday Night Live" will celebrate the start of its 41st season on Oct. 3 with Miley Cyrus returning as host for a third time.
On Oct. 10, Amy Schumer will make her hosting debut. Schumer is coming off her summer box office hit, "Trainwreck," in which she both wrote and starred. She stars in the TV series, "Inside Amy Schumer," and her upcoming comedy special, "Amy Schumer: Live From the Apollo," premieres Oct. 17.
Tracy Morgan will return to Studio 8H on Oct. 17 for his second time as host. As a former cast member, Morgan earned acclaim for his seven seasons on "SNL" and was Emmy nominated for his role on the award-winning comedy series "30 Rock."
Musical guests will be announced at a later date.