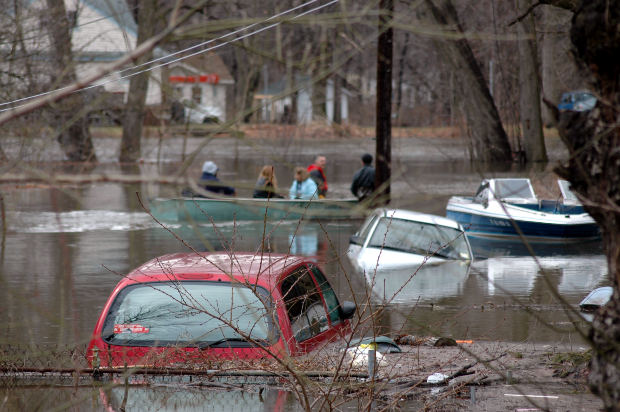 It's a weekend of deadly flooding from the East Coast of the United States to the French Riviera. In France, President Francois Hollande said at least 16 people have died from severe flooding.
In a statement, the French president said that the victims were found in Cannes, Biot, Golfe-Juan and Mandelieu-la-Napoule.
On Sunday, search teams continued to look for victims.
—————————————————————
In the U.S., Hurricane Joaquin may have turned away from the East Coast, however that hasn't stopped coastal flooding. Weather.com reported that high tide in Charleston, South Carolina reached about 8.29 feet or 1.29 feet above flood stage on Saturday. This is the highest measured tide since Hurricane Hugo over 26 years ago.
The National Weather Service issued coastal flood advisories or warnings for the Atlantic coastline from Long Island to eastern Florida. Strong onshore winds have caused coastal flooding in at least seven East Coast states, with flooding reported from Massachusetts to South Carolina.