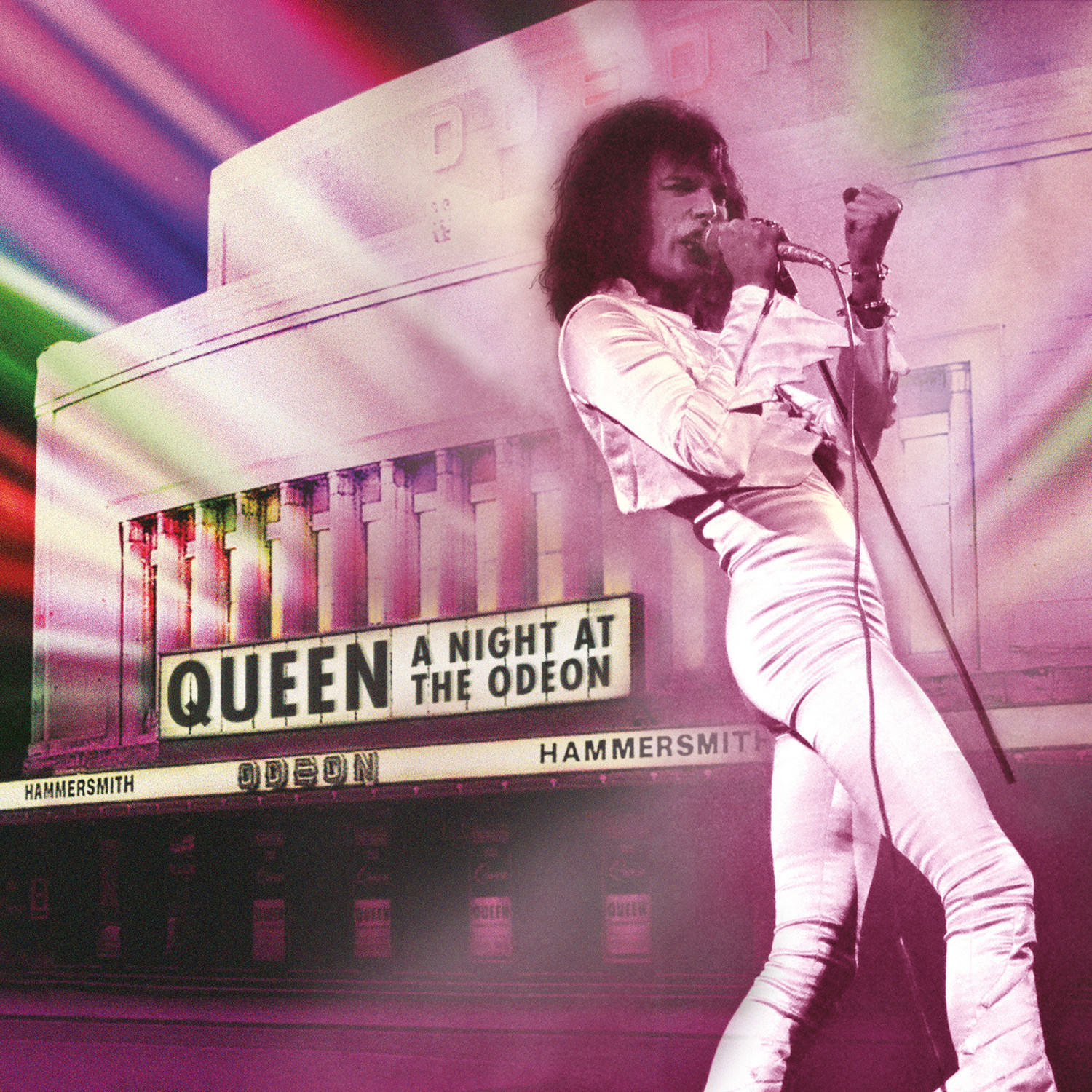 December 24, 1975. London's Hammersmith Odeon. Onstage at this legendary venue the four members of Queen are bringing to a close a ground-breaking show, transmitted live on BBC TV, and bringing to a climax the most eventful and exciting year in their careers so far – one that has taken them from the UK to America to Japan, sealing their transition from ambitious upstarts into one of the biggest and most important bands of the era – and beyond.
Forty years later, this groundbreaking show officially takes to the world stage. On November 20, Queen – A Night At The Odeon – Hammersmith 1975 will be released on CD, 2 LP vinyl, Super Deluxe Box Set and digitally through Hollywood Records and DVD, SD Blu-Ray through Eagle Rock Entertainment. As well as a live recording of this legendary gig, the Super Deluxe Box Set also includes extra-special bonus features for the Queen fans.
The Super Deluxe Box Set is available for pre-order now http://smarturl.it/qla1.
"This concert was very special because it was the first time we ever played a whole show completely live on TV … the Christmas Show," says Brian May. "The quality, after great rescue work and transfer into the digital domain, is amazing. And the energy we had comes across very forcefully."
Featuring 15 tracks from their first four visionary albums, plus covers of four classic rock'n'roll staples delivered with characteristic panache, A Night At The Odeon – Hammersmith 1975 captures a band in full flight and radiating megawatts of self-confidence.
Full Tracklisting (CD/Vinyl/Digital)
1. Now I'm Here
2. Ogre Battle
3. White Queen (As It Began)
4. Bohemian Rhapsody
5. Killer Queen
6. The March Of The Black Queen
7. Bohemian Rhapsody (Reprise)
8. Bring Back That Leroy Brown
9. Brighton Rock
10. Guitar Solo
11. Son And Daughter
12. Keep Yourself Alive
13. Liar
14. In The Lap Of The Gods… Revisited
15. Big Spender
16. Jailhouse Rock Medley
17. Seven Seas Of Rhye
18. See What A Fool I've Been
19. God Save The Queen