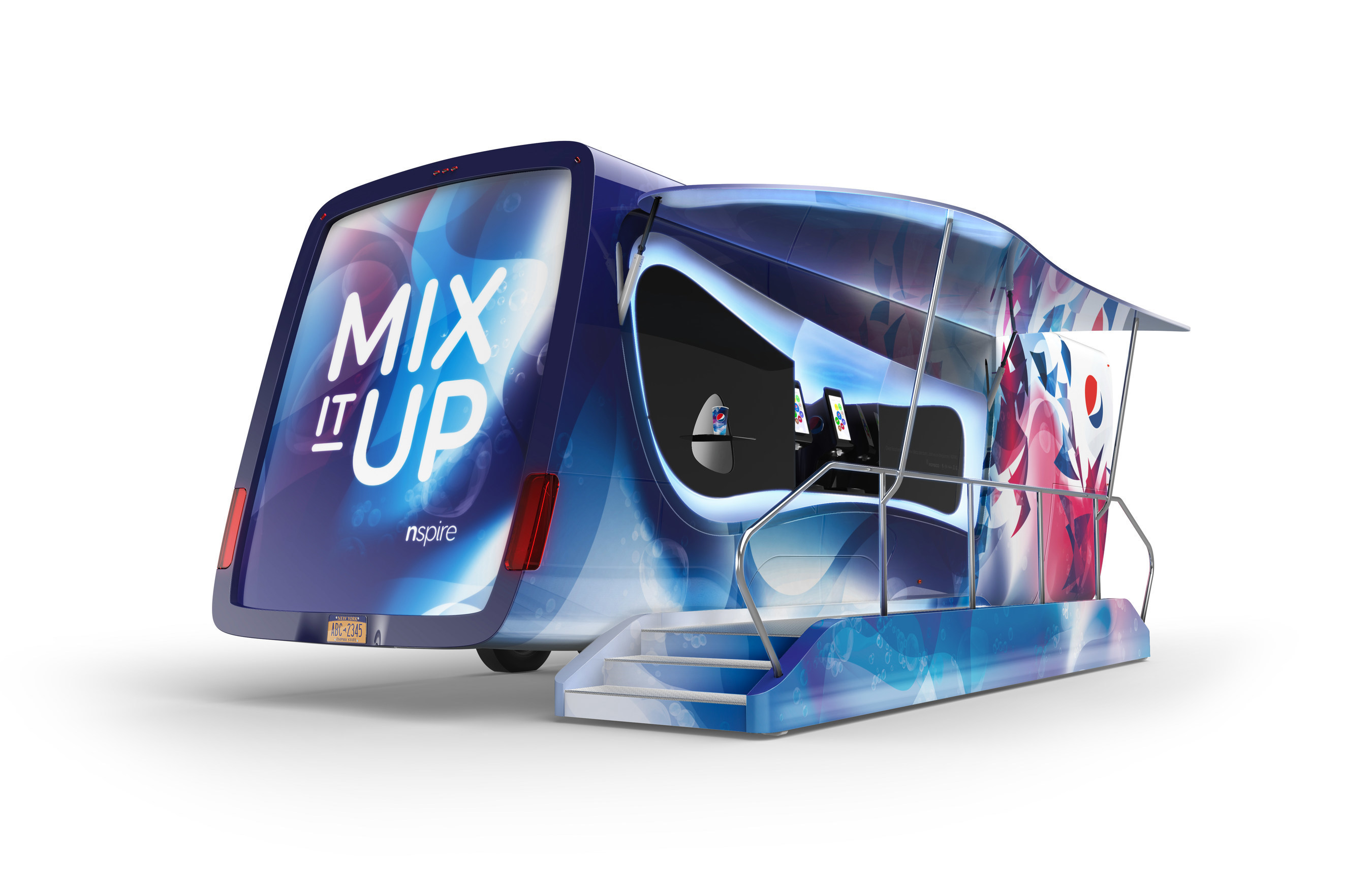 PepsiCo is hitting the road across the U.S. with the launch of PepsiCo NSPIRE, a new innovation kitchen on wheels! They depart this month…
As PepsiCo NSPIRE stops around the country, people will be able to enjoy unique culinary recipes created by the company's premier chefs featuring products from PepsiCo's vast food portfolio as well as refreshing, customizable drinks made from the state-of-the-art, touchscreen fountain beverage dispenser Pepsi Spire.
PepsiCo NSPIRE has a restaurant-quality kitchen that will serve delicious dishes such as Sabra Spicy Hummus Turkey Chili, Mountain Dew Zesty Chicken Wings, Doritos Loaded, Sabra Skinny Greek Layered Dip and Top N' Go with Tostitos. PepsiCo also will partner with select restaurant customers to cook up specialties featuring their menu items. The vehicle's embedded Pepsi Spire units allow visitors to create up to 500 customized drinks using a combination of PepsiCo beverages, including Pepsi, Mountain Dew, Sierra Mist, Brisk Iced Tea and SoBe Lifewater, and an assortment of zero-calorie flavor shots, including cherry, lemon, vanilla and strawberry. All food and beverages are complimentary.
Consumers are encouraged to share photos of the vehicle using #NSPIRE on Twitter (@PepsiSpire) and Facebook (facebook.com/pepsispire). PepsiCo NSPIRE will travel across the country to a variety of events and locations aimed at surprising and delighting consumers, such as college football games, music and art festivals, marquee sporting events and destination resorts.