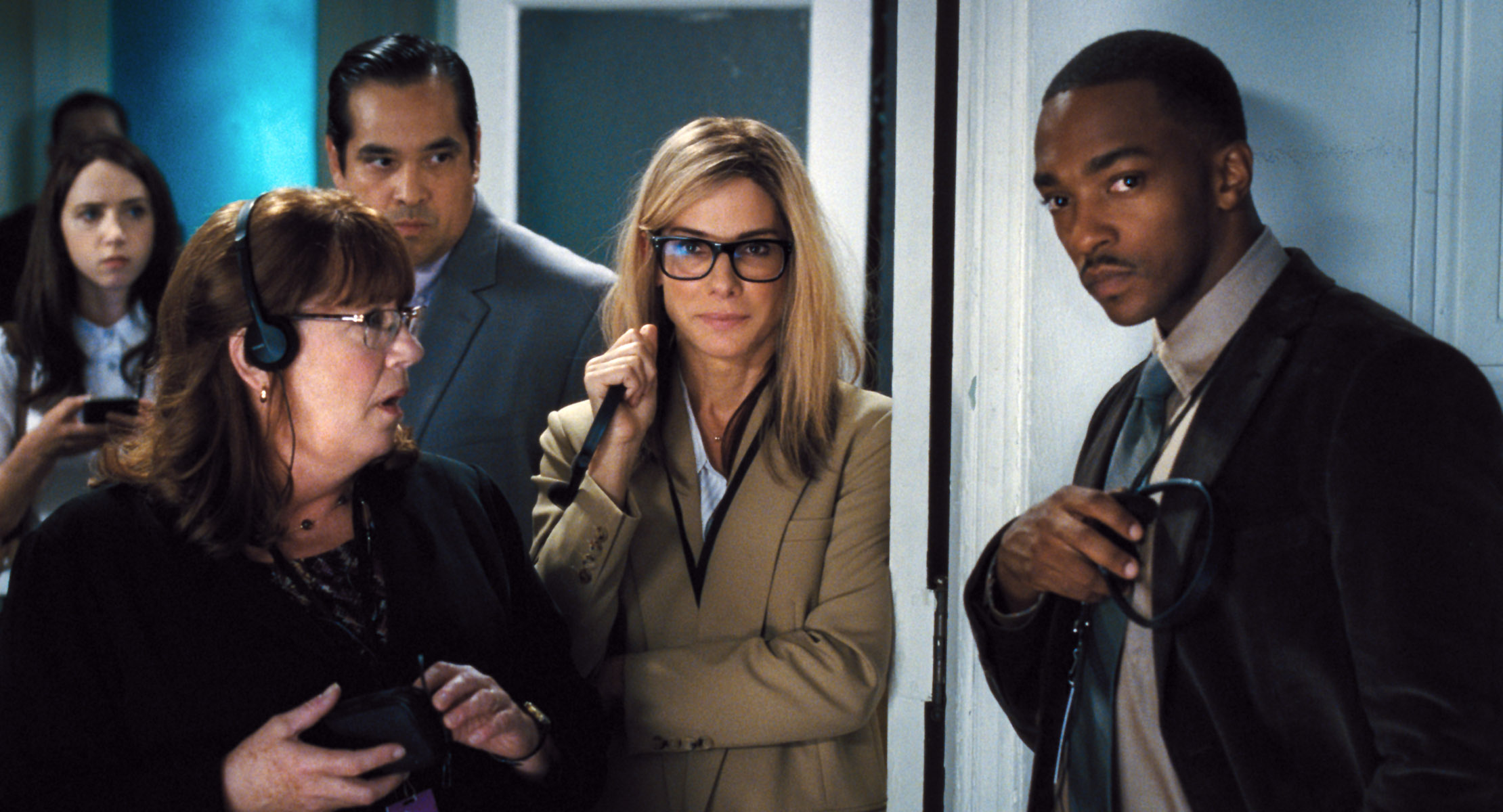 Sandra Bullock stars as a campaign strategist overseeing an underdog's presidential bid in "Our Brand is Crisis," a comedy-drama costarring Billy Bob Thornton.
Inspired by Rachel Boynton's 2005 documentary of the same name, this biting satire written by Peter Straughan ("Frank") offers a witty look at the cunning characters behind-the-scenes of political campaigns. Although the script hits a few rough patches with drastic shifts between broad humor and sober drama, filmmaker David Gordon Green ("Pineapple Express," "Joe") crafts an entertaining enough box office candidate for audiences to enjoy. Imaginatively directed and featuring superlative performances from Bullock and Thornton, the film's deranged take on the hilarities and heartaches of political puppeteers make it worth seeing this fall season.
In "Crisis," Bullock plays Jane Bodine, a political consultant whose incendiary tactics have earned her notoriety and the nickname Calamity Jane. After a string of failures and a well-publicized stint in rehab, Jane would rather declare early retirement than endure another embarrassing loss. Hence, when she's approached to run the Bolivian presidential campaign of an unpopular candidate named Castillo (Joaquim de Almeida), she's not exactly raring to go. However, when Jane learns that her old nemesis Pat Candy (Billy Bob Thornton) is spearheading a rival campaign, she sets out to Latin America with vengeance on her mind.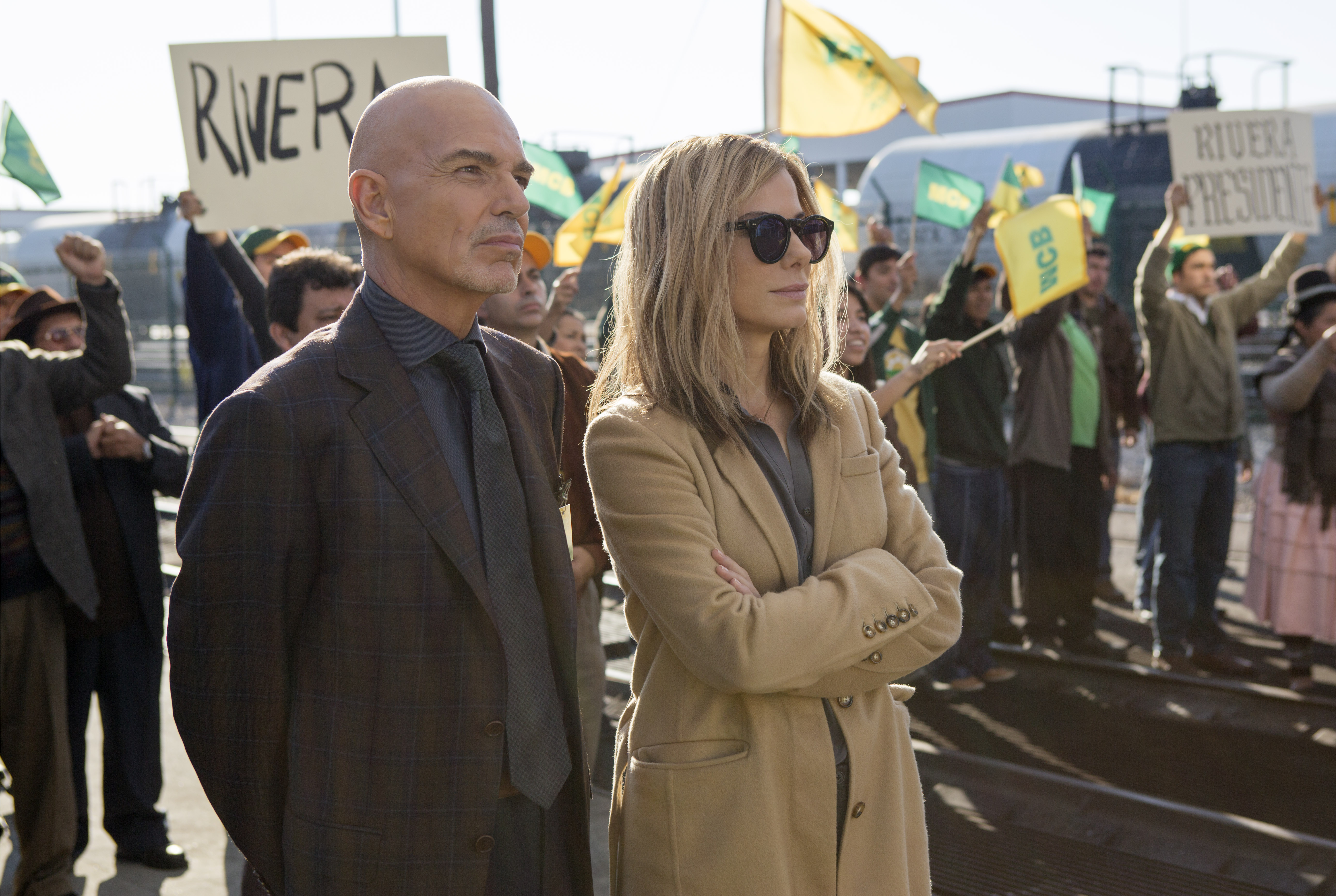 Rusty and disoriented, Jane gets off to a rough start, watching unenthusiastically from the sidelines while her team – including goodhearted Ben (Anthony Mackie), longtime associate Nell (Ann Dowd) and egocentric ad expert Buckley (Scoot McNairy) – struggles to raise their nominee's numbers. Fortunately, Jane's passion for politicking is reignited when Candy resorts to his signature dirty tricks to humiliate her client. Since Castillo's public perception is that of an arrogant elitist, Jane mounts a strategy centered on the narrative that Bolivia is in a state of crisis, and only a dispassionate leader like Castillo has the necessary grit to save them from disaster.
Once Castillo starts rising in the polls, the election warfare really turns nuclear, with scandalmongering and attack ads aplenty. As "Our Brand is Crisis" navigates the highs and lows of a well-fought presidential bid, Jane's growing compassion for the Bolivian people forces her to confront the unethical aspects of her job.
With his graceful maneuvering between studio projects and indie fare, dark comedy and audacious drama, David Gordon Green was the perfect nominee to take the directorial reins of "Our Brand is Crisis." Although the film showcases his proficiency in comedy more so than drama, the material nicely compliments his bold style and affinity for narrative experimentation. It may not be Green's best, but it's another example of his ability to operate within the studio system without compromising his stylistic flair.
While moviegoers will likely be more drawn to the satirical aspects of the story, Straughan's script is commendable for reserving narrative space to explore the plight of the Bolivian citizens at the heart of the chaotic campaign. That said, the sharp satire of "Crisis" definitely hits the bullseye, particularly the fake attack ads and the acid-tongued exchanges between Bullock and Thornton. Seeing these two top-notch actors engage in muckraking mayhem is far and away the main attraction.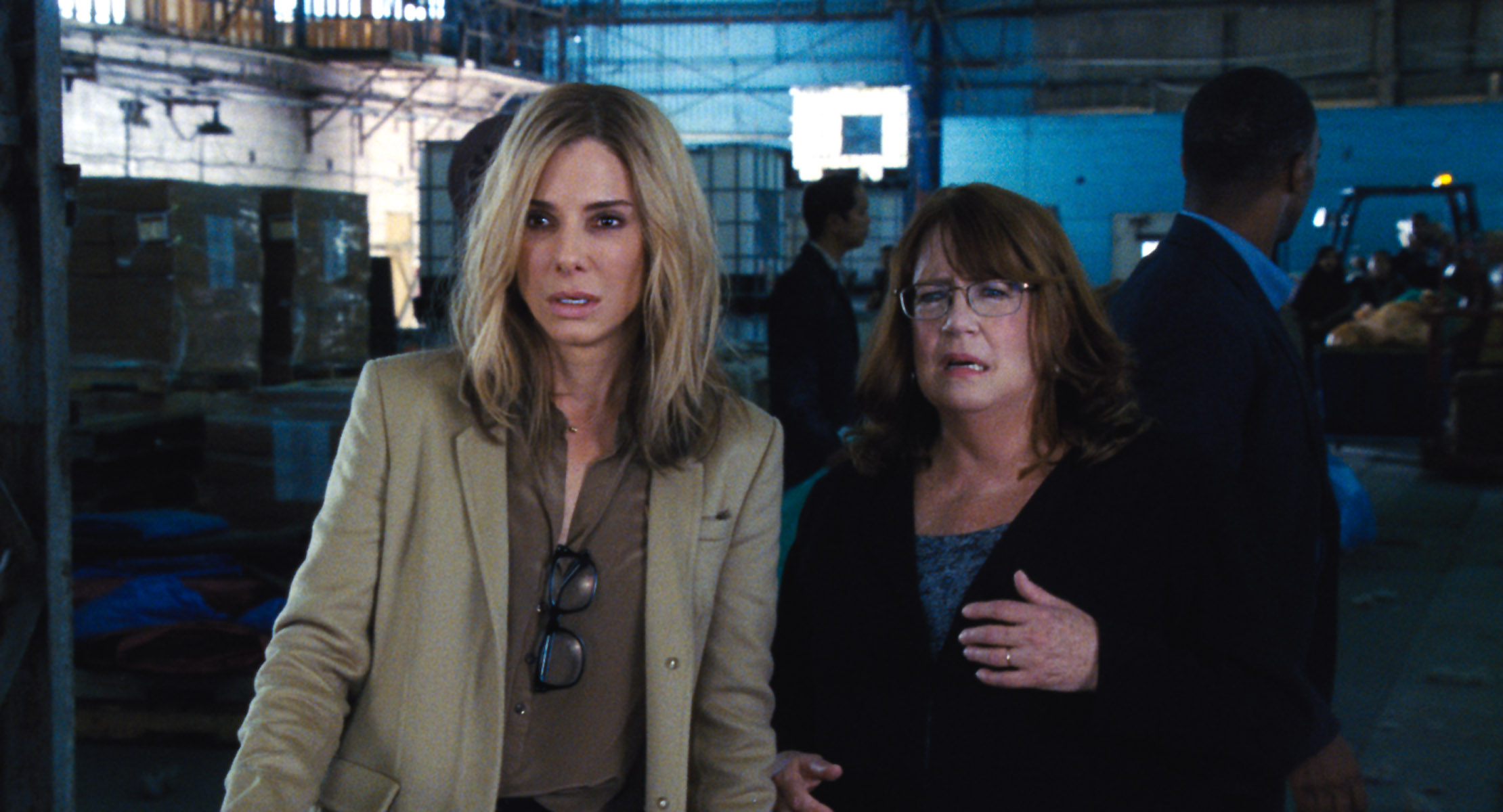 Following her Oscar-nominated performance in the 2013 space odyssey, "Gravity," Sandra Bullock is back to earth in fine form as the sassy strategist at the story's center. Despite coming across as merely a klutz with a penchant for self-sabotage in the first act, as the story gains depth, so too does her character. However, much like the film itself, Bullock's role is largely comedic, and as good as she is, it remains uncertain whether the performance will attract awards attention.
Bullock gets a major boost from a supporting cast of distinguished character actors, most notably Anthony Mackie as her trusty team leader, Scoot McNairy as her chief propagandist, and Zoe Kazan as her last-minute secret weapon. Finally, channeling James Carville with a shaved head and devilish charm, Billy Bob Thornton is a profanity-dropping delight as Bullock's opponent and mudslinging mentor.
Rated R for language including some sexual references.
Running time: 107 minutes