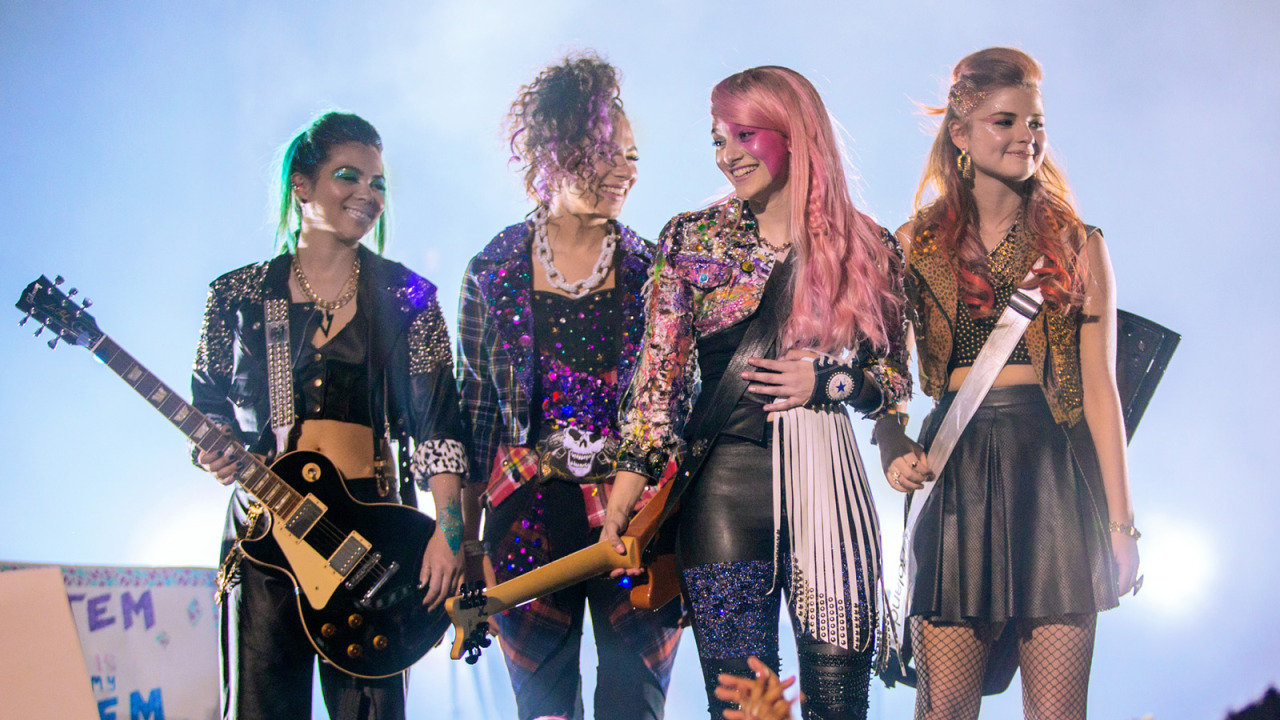 The women of Generation X can recall the bright pink and purple wigs and star-shaped makeup from the 1980's animated series, "Jem." Just as friendship circles in later generations identified with "The Baby-Sitters Club" and "The Spice Girls," tweens of the earlier-mid 80's connected to the colorful characters of Jerrica, Kimber, Aja and Shana. Director Jon M. Chu, along with Hasbro decided the time had come to adapt the 'girl-power' themed cartoon into a live-action feature that can speak to the Youtube, Twitter and Instagram addicted millenials.
Despite the cheesy dialogue and rags-to-riches clichés, "Jem" is a perfectly crafted platform for a hit pop soundtrack and "Nashville" TV star, Aubrey Peeples. With her beautiful vocals and music written by Nathan Lanier and overseen by producer Scooter Braun (aka Justin Beiber's manager), you will find yourself rushing home from the theater to download "Jem's" tunes.
Similar to the animated story, "Jem" follows the musically gifted teenager, Jerrica Benton (Aubrey Peeples), her younger sister Kimber (Stefanie Scott) and their adopted foster siblings, Aja (Hayley Kiyoko) and Shana (Aurora Perrineau). Raised by their Aunt Bailey (Molly Ringwald), the four girls may have diverse personalities, but they still remain best friends living under one roof. After receiving a foreclosure notice, Jerrica is determined to find a way to make their financial worries disappear. She swallows her shyness, masks her identity with a wig and makeup, and films herself singing an original song under the name of Jem. Regretting her private performance, Jerrica decides to delete the video. But, guess what? She leaves the camera in Kimber's hands who uploads the file to Youtube. Giving significance to the term "overnight success," Jerrica's song becomes a viral internet sensation. As soon as Erica Raymond (Juliette Lewis), the head of Starlight Enterprises record label scouts the mysterious Jem, the movie moves swiftly from smalltown story to smalltown success.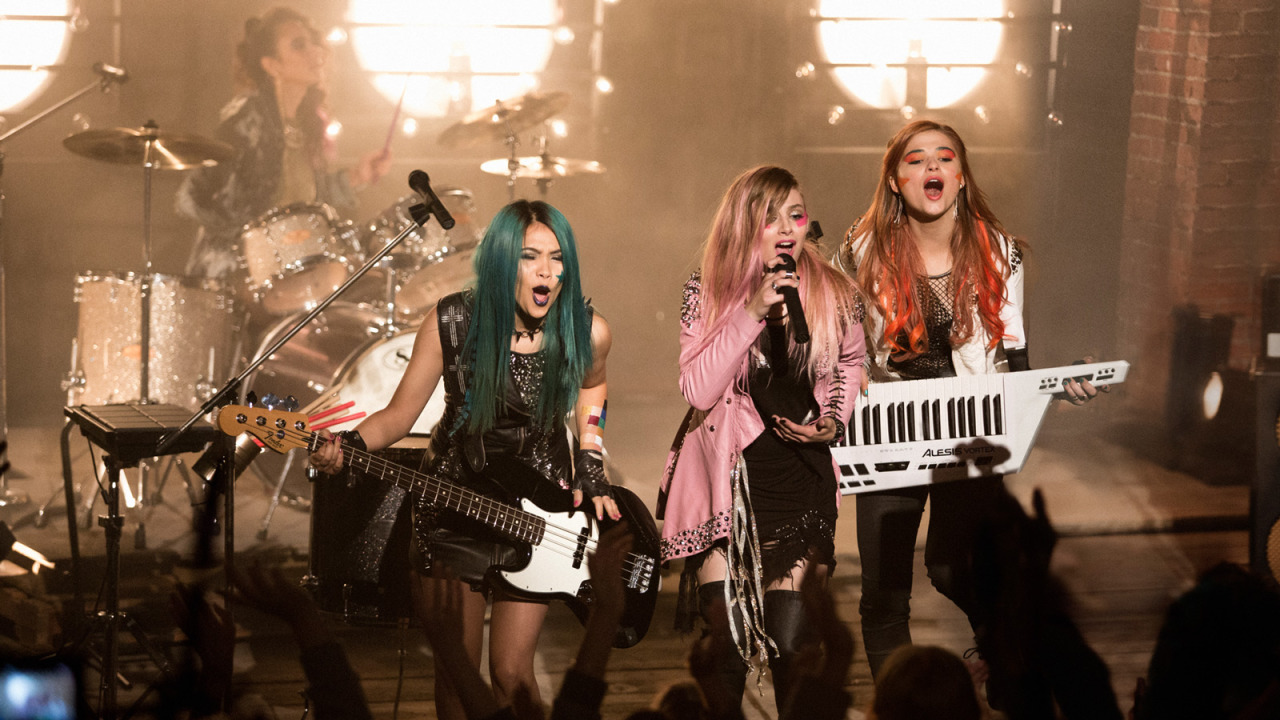 While the film is mainly an ode to Youtube stars and Peeple's character, Juliette Lewis is the comedic heartbeat of "Jem." As demonstrated in every one of her films, Lewis always delivers. Portraying the uptight, control-freak executive, the actress's every expression and intonation makes this movie worth watching.
That is not to say that the musical elements aren't an equally entertaining draw. Jem and her band (eventually called The Holograms) perform pop-up concerts as soon as they sign with Starlight. The film's promotional song, "Young Blood" is the epitome of catchy, as are the other singles sung by Peeples. A shout-out to choreographer, Christopher Scott and costume designer Soyon An for creating visually stunning performance choreography and rockstar outfits.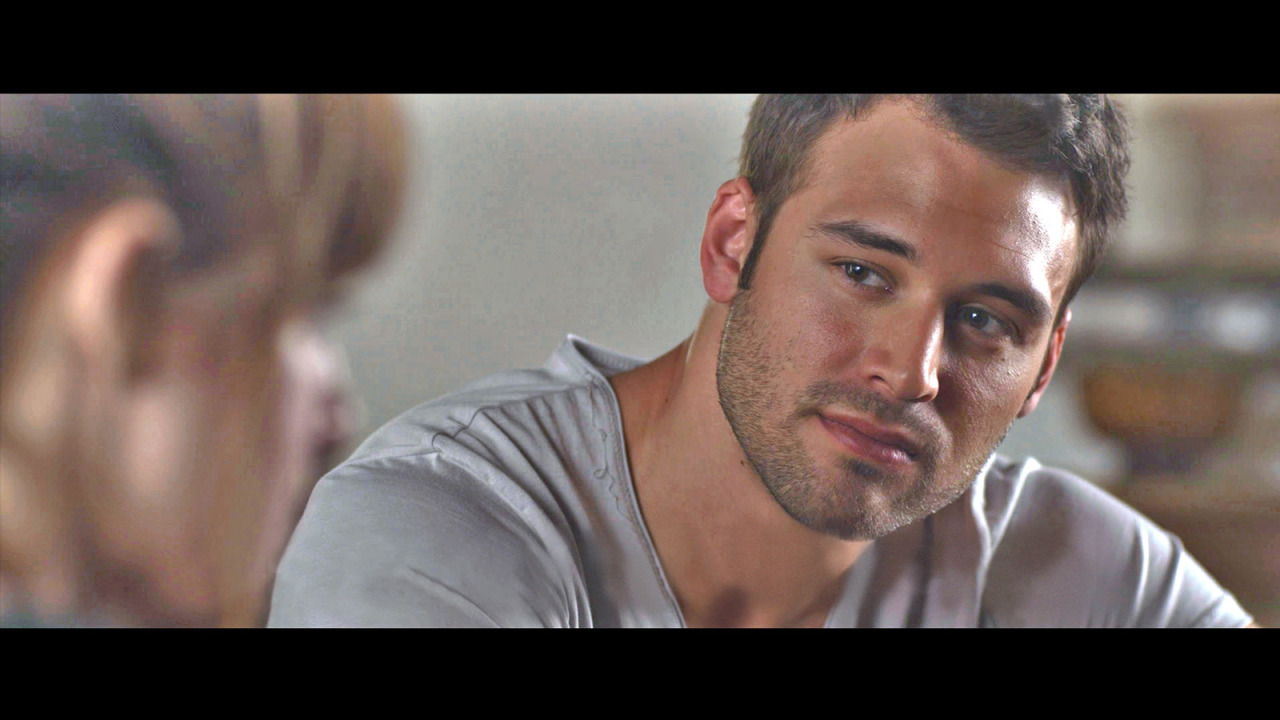 Cheesy aspects of the film have everything to do with Jerrica's slow-budding relationship with Erica Raymond's son, played by pretty-boy Ryan Guzman. Attempting to hit an emotional heartstring, screenwriters added the storyline involving Jerrica's father who passed when she was a child. He left behind a small rusty and robotic invention that somehow comes to life when she ventures to Los Angeles for her singing career. Once activated, the robot leads Jerrica to clues and messages from her father. Though exaggerated, the moments between the robot and Peeples allows her to prove her dramatic abilities as an actress.
Although not an Oscar contender, "Jem" is a nice coming-of-age film for the demographic it was made for.
Running Time: 118 Minutes
Rated PG for thematic material including reckless behavior, brief suggestive content and some language