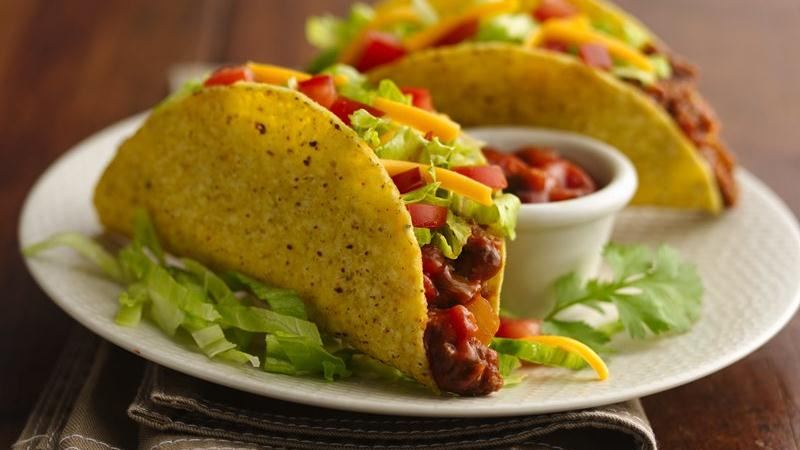 October 4th is National Taco Day! According to http://www.nationaltacoday.com/ Americans ate 4.5 billion tacos last year! Now, you could either go to Taco Bell or Baja Fresh (which is always delicious).. OR, you could make your own taco party.
Betty Crocker has a delicious Beef Tacos recipe. See if you can make the perfect taco and send us your foodie photos!
WHAT YOU NEED:
1 pound lean (at least 80%) ground beef
1 cup Old El Paso™ Thick 'n Chunky salsa
10 Old El Paso™ taco shells
1/2 head lettuce, shredded
1 medium tomato, chopped (3/4 cup)
1 cup shredded Cheddar cheese (4 ounces)
WHAT TO DO:
Cook beef in 10-inch skillet over medium heat 8 to 10 minutes, stirring occasionally, until brown; drain.
Stir salsa into beef. Heat to boiling, stirring constantly; reduce heat to medium-low. Cook 5 minutes, stirring occasionally. Pour beef mixture into large serving bowl.
Heat taco shells as directed on package. Serve taco shells with beef mixture, lettuce, tomato and cheese.
Bon appetit!
For more Betty Crocker recipes visit: http://www.bettycrocker.com