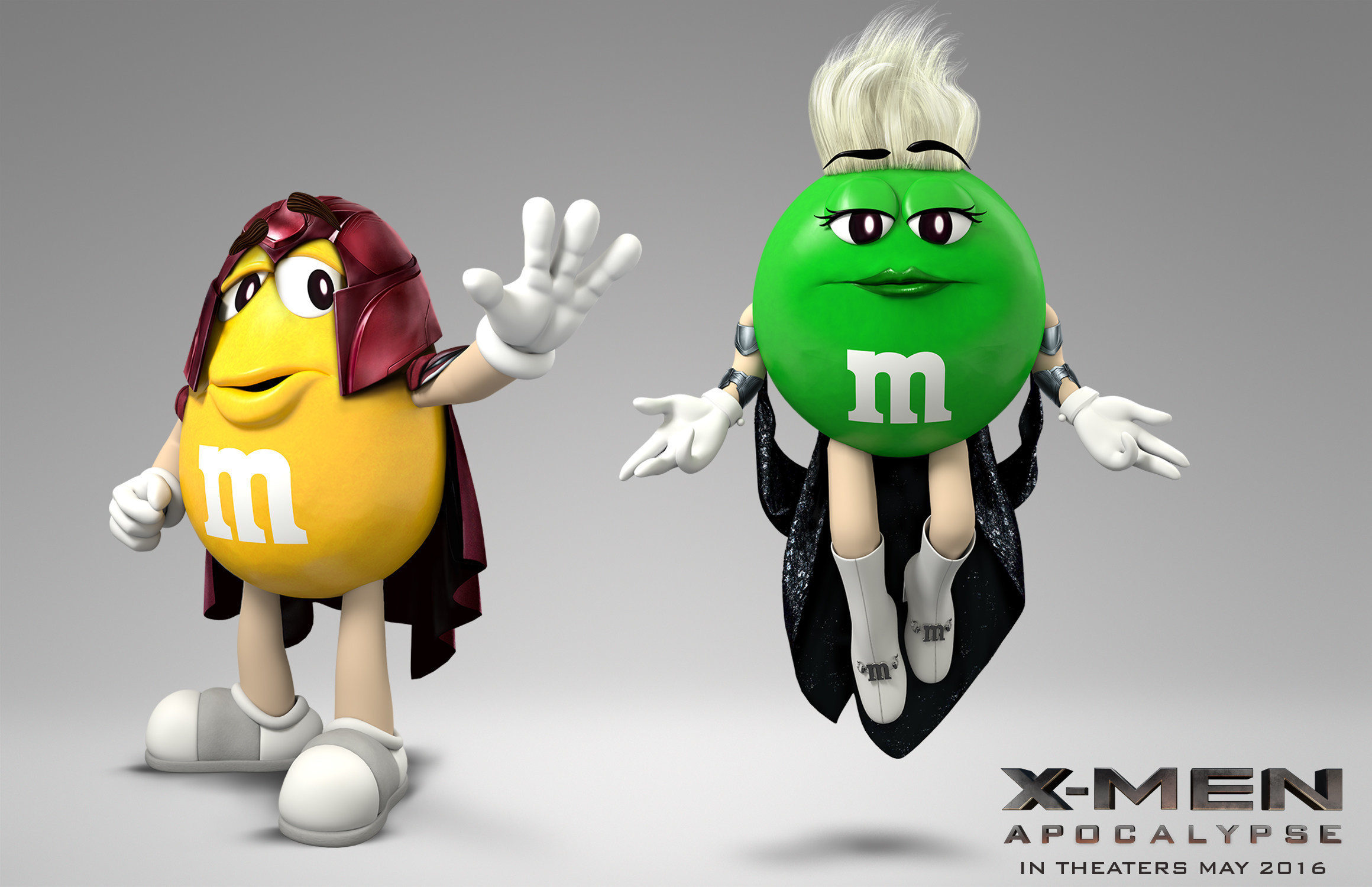 Spoiler alert! The X-Men are adding a few new colorful members to the mix: Red, Yellow, Green, Orange, Blue and Brown.
Mars Chocolate North America announced a partnership between M&M'S® Chocolate Candies and 20thCentury Fox's upcoming motion picture event "X-Men: Apocalypse." The deal makes M&M'S the exclusive chocolate and confectionary promotional partner of the film, which opens Friday, May 27 and is considered one of the most widely anticipated movies of 2016.
M&M'S Brand plans to leverage the partnership with a full 360-degree campaign including retail displays and packaging; digital and out-of-home media; TV and in-cinema advertising; consumer promotions; public relations; and social media content. M&M'S World and My M&M'S also will support the partnership with themed merchandise and special blends of candy featuring icons from the film.
M&M'S will tease the partnership at the Mars booth space at New York Comic Con, Oct. 8-11 at the Javits Center in Manhattan.
To learn more about M&M'S®, visit http://www.mms.com