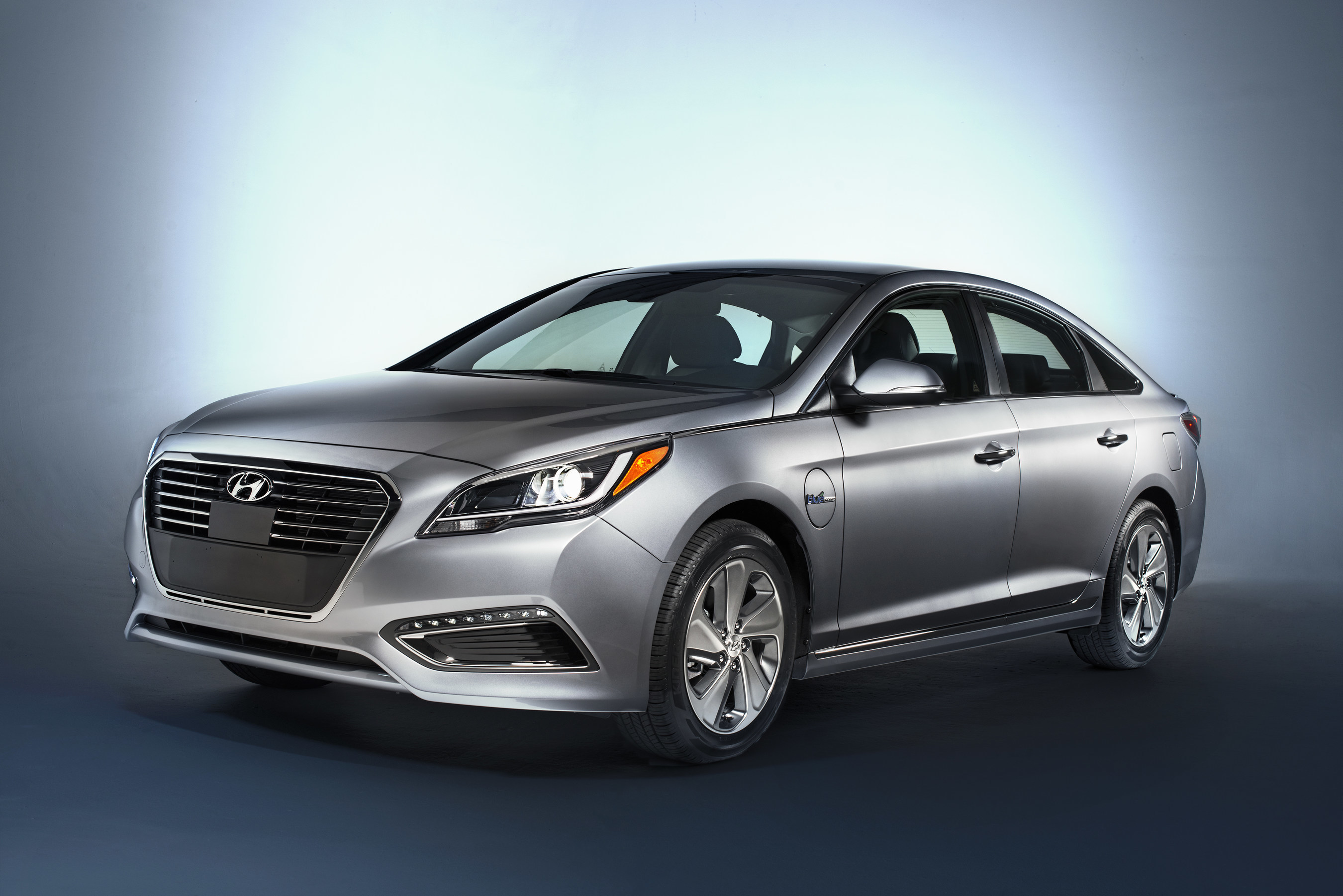 Green Car Journal named the Hyundai Sonata mid-size sedan, including the Sonata Eco, Sonata Hybrid and Sonata Plug-in Hybrid, a finalist for the 2016 Green Car of the Year award.
The 2016 Green Car of the Year will be announced at the Los Angeles Auto Show during the show's second press day on Nov. 19.
Hyundai continues to place emphasis on its eco-friendly Blue Drive® lineup in all segments through 2020. Part of this initiative is the arrival of the Plug-in Hybrid variant of the Sonata this fall, marking Hyundai's very first Plug-in Hybrid model to debut in the U.S.
"The 2016 Hyundai Sonata delivers what many buyers are seeking, a stylish and fun-to-drive car that offers varying options to go 'green,'" said Ron Cogan, editor and publisher ofGreen Car Journal and CarsOfChange.com. "Offering the Sonata in efficient gasoline, hybrid and plug-in hybrid choices at approachable price points is an important strategy for encouraging cleaner and more efficient personal transportation on our highways."
The Green Car of the Year is selected through a majority vote by an esteemed jury that includes celebrity auto enthusiast Jay Leno, plus leaders of noted environmental and efficiency organizations, such as President of Ocean Futures Society Jean-Michel Cousteau, Board Member of Global Green USA Matt Petersen, President Emeritus of the International Council on Clean Transportation Dr. Alan Lloyd, President of CERES Mindy Lubber, and President of the Alliance to Save Energy, Kateri Callahan.