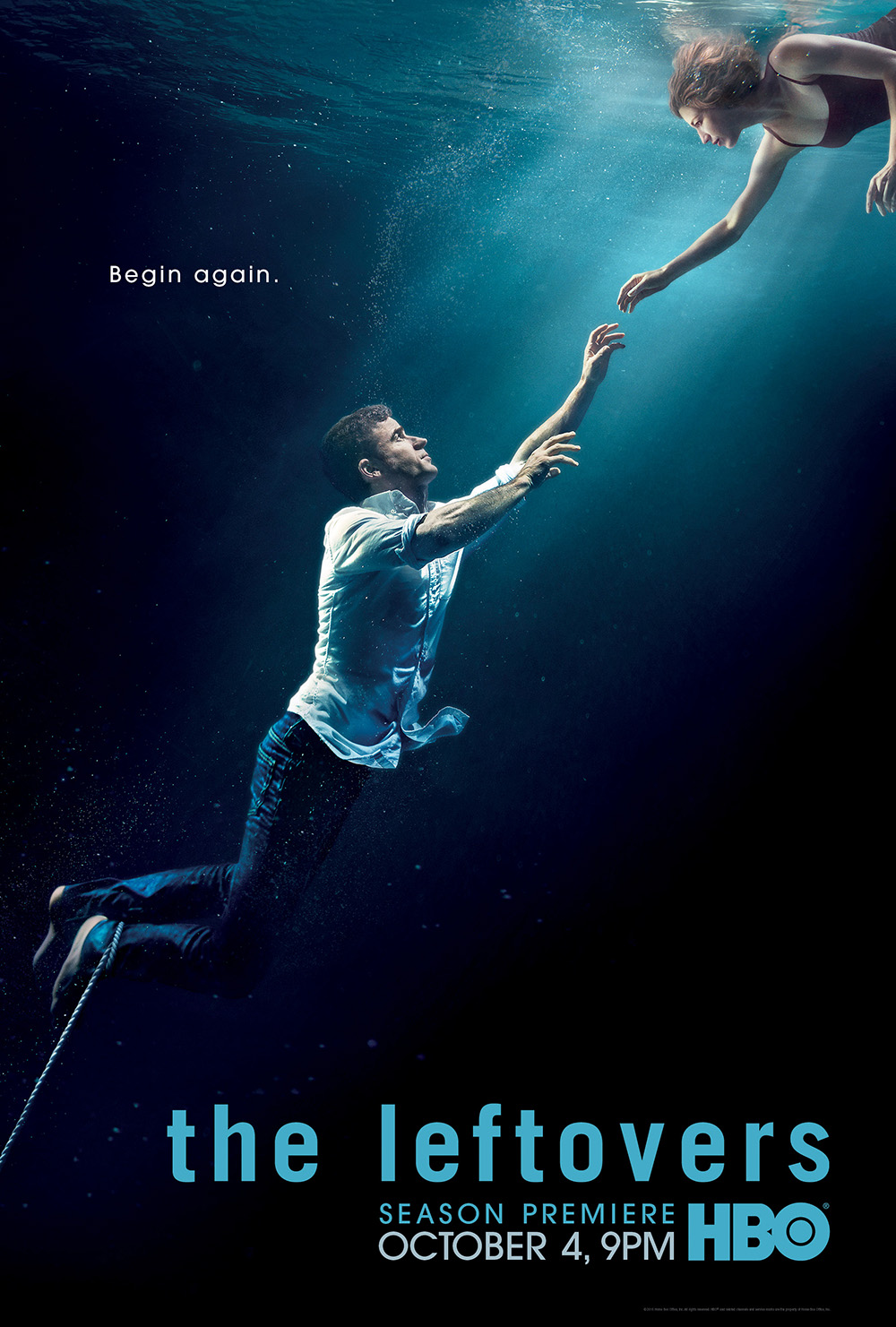 The critically acclaimed HBO thriller "The Leftovers" is back for a whole new season. The second season kicks off this Sunday, October 4th at 9:00 pm on HBO with ten brand new episodes. Season two has a star studded cast, featuring Justin Theroux, Amy Brenneman, Christopher Eccleston, Liv Tyler, Carrie Coon, Ann Dowd, Margaret Qualley, Chris Zylka, Regina King, Kevin Carroll, Jovan Adepo and Janel Moloney.
Created by Damon Lindelof, famously known as the co-creator of "Lost," and acclaimed novelist Tom Perrotta, "The Leftovers" finds the characters searching for a fresh start. Kevin Garvey (Justin Theroux) has retired from his post as chief of police of Mapleton and is moving his new family to Texas. With him is Nora Durst (Carrie Coon), who's discovered new purpose in caring for the baby she found on Kevin's doorstep and welcomes leaving behind Mapleton and the incredible tragedy she suffered there. Kevin's daughter, Jill (Margaret Qualley), is equally eager to leave the town she grew up in and the friends she made there.
The first season was based on Tom Perrotta's bestselling novel of the same name. In the second season, the show expands on the novel's original concept of The Rapture, continuing to explore the ways ordinary people react to inexplicable events.
Make sure to check out the trailer!