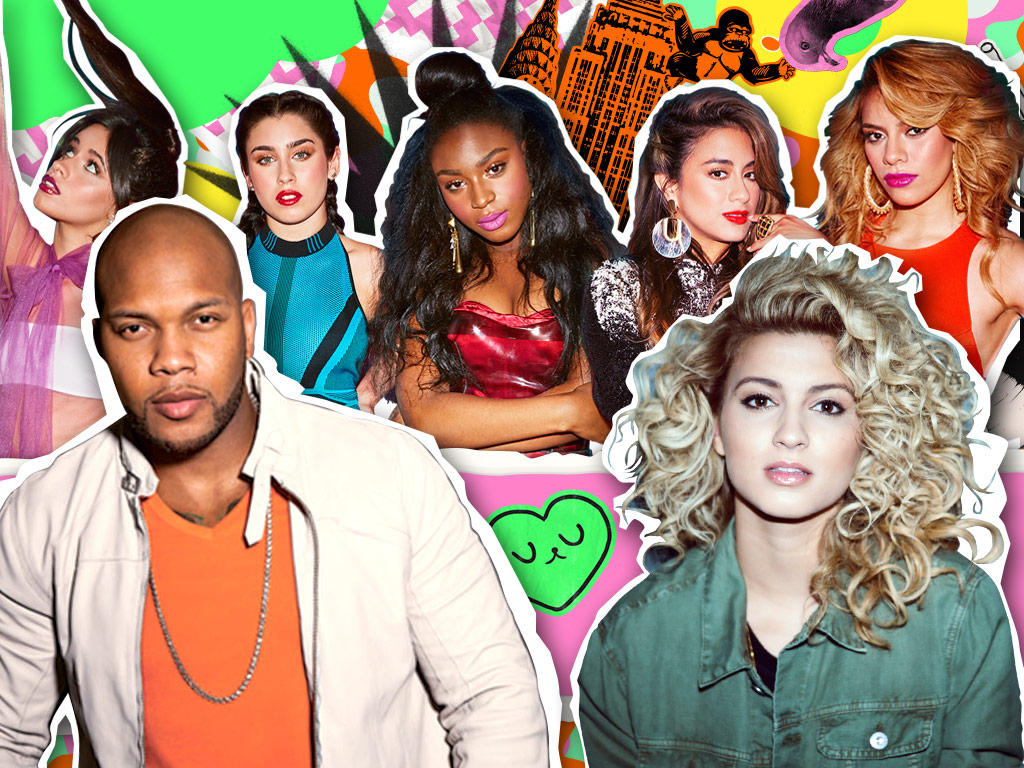 Fifth Harmony, DNCE with lead singer Joe Jonas, Flo Rida, Tori Kelly, and Nickelodeon's live-action stars join host Nick Cannon and this year's four honorees for 2015 Nickelodeon HALO Awards at Pier 36 in New York City on Saturday, Nov. 14.
During the show, Justin Bieber will be honored with the first-ever HALO Hall of Fame Award, an honor given to a celebrity who helps and leads others by making the world a better place. He is receiving the award in recognition of his outstanding charitable work with Make-A-Wish® and Pencils of Promise. WALK THE MOON's taped performance from Universal Orlando Resort will also be presented at the live event.
The star-studded musical event will be taped to air as an hour-long concert special premiering Sunday, Nov. 29, at 7 p.m. (ET/PT) across Nickelodeon, TeenNick, Nicktoons, TV Land, CMT, Nick.com and the Nick App.
Now in its seventh year, Nickelodeon HALO Awards is an annual awards show that recognizes real-life kids that are doing extraordinary things in their communities and "Helping and Leading Others" (HALO).
This year's four Nickelodeon HALO Awards honorees are:
Ethan Cruikshank, 16, Mechanicsville, Va. ‐ A guitar player since the age of seven, Ethan Cruikshank was inspired to start Music to My Ears after his school cut music education funding. Since then, Cruikshank's music program has helped over 100 kids across four states by providing free music lessons through volunteer teachers and distributing instruments to those who can't afford them.
Riley Gantt, 15, Sherman Oaks, Calif. – Riley Gantt's organization Rainbow Pack was born out of her desire to provide kids with the supplies they need to do their homework and be successful learners, regardless of their economic circumstances. With funds raised through fundraising, grants, social media and school supply drives, she has successfully donated over 9000 backpacks filled with school supplies to kids in the Los Angeles area.
Joshua Williams, 14, Miami Beach, Fl. – Joshua Williams' commitment to eradicate hunger started with a roadside donation to a starving man when he was four and a half years old. Through William's organization, Joshua's Heart Foundation, he designed a food distribution system in local churches, schools and community centers, and continues to raise awareness of hunger and poverty at speaking engagements. He has distributed over 1.1 million pounds of food in South Florida, Jamaica and Africa to date, and helped feed over 50,000 people nationwide.
Ruchita Zaparde, 18, Plainsboro, N.J. ‐ After a family trip to India exposed Ruchita Zaparde to the plight of widows and the difficulties they faced, she started Sew A Future to help those women achieve financial stability by becoming seamstresses. Zaparde identifies widows in need in India, delivers sewing machines and supplies, and connects the kids who are fundraising in the U.S. to the recipients. Over 200 families have been raised out of poverty with the gift of a sewing machine, thanks to the fundraising efforts of over 1400 students in 30 states.