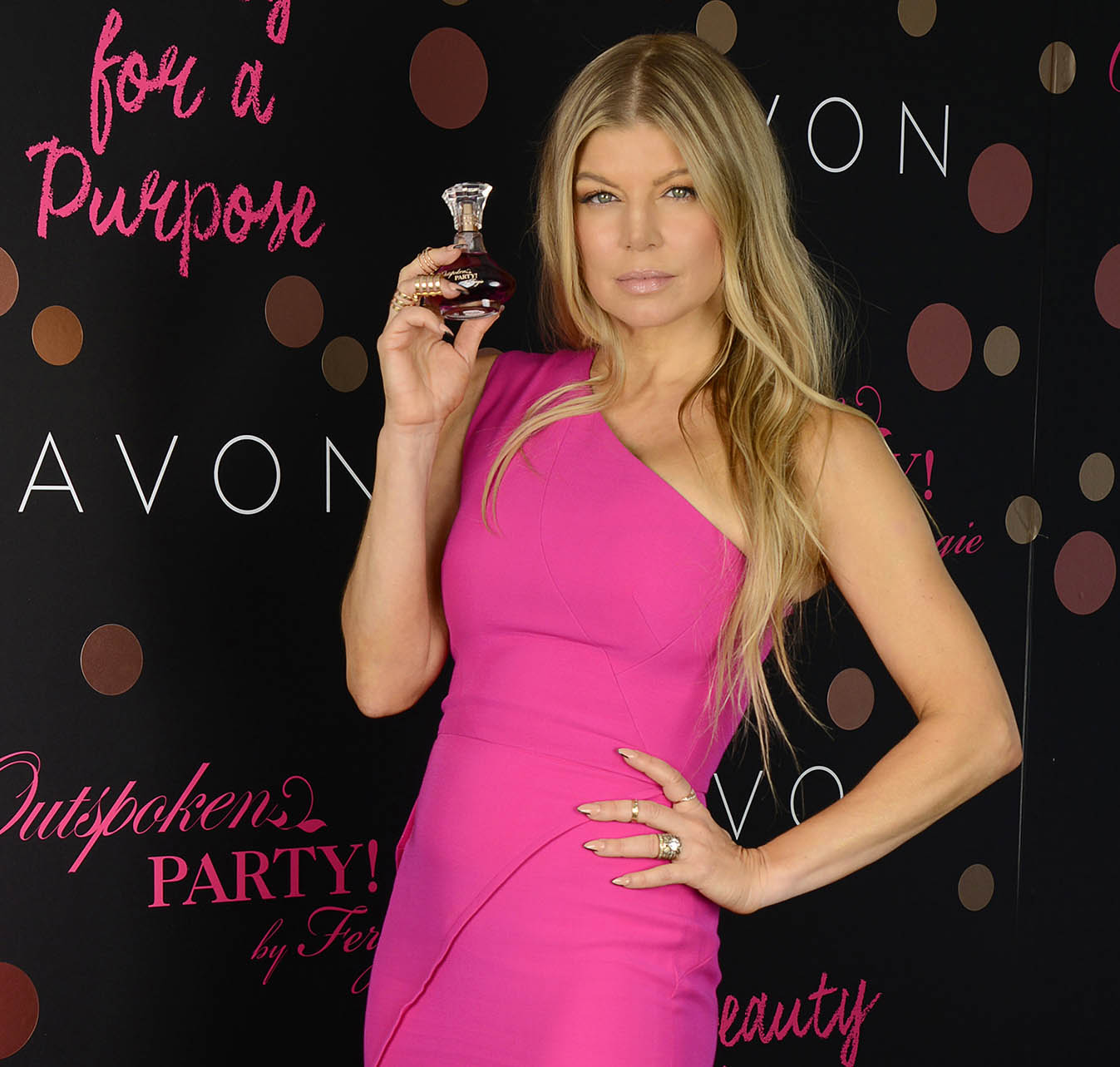 Fergie launches the next chapter in her partnership with Avon with Outspoken Party! by Fergie, an exhilarating new fragrance for women that captures the electric feel of a party that never stops through deliciously fruity and floral notes.
To celebrate the fragrance launch, Avon hosted an event in New York, featuring an exclusive panel discussion with Fergie and three Avon Representatives. Also, in honor of Breast Cancer Awareness Month, Fergie interviewed Dr. Paul Goss, a global cancer expert and Chairman of the Avon Foundation Scientific Advisory Board. Meg Lerner, Vice President of Marketing North America for Avon, moderated the discussion, which was streamed live and can be found at Beauty for a Purpose.
Attendees heard Fergie's take on her new fragrance firsthand. "With each scent, I am always thinking about the woman who needs no introduction," says Fergie. "She is fearless, independent, and empowered, and thrives on empowering others." Outspoken Party! is the fifth scent in Fergie's best-selling Outspoken line with Avon. To celebrate the launch, throughout the month of October, Avon is donating $5 to the Avon Foundation for Women with each Outspoken by Fergie full size EDP purchase to help conquer breast cancer.
Avon also celebrated the launch of Beauty for a Purpose, a new global brand statement focused on the company's commitment to empowering Avon Representatives and women around the world through beauty and financial independence. The Avon Representatives in attendance are starring in this new branding effort, which is largely powered through digital channels, tapping into high-reach editorial, video and social media platforms.
The Avon Breast Cancer Crusade, which launched in 1992 and is led by the U.S.-based Avon Foundation for Women, has placed Avon and the Avon Foundation for Women at the forefront of the fight against breast cancer; today, Avon is the leading corporate supporter of the cause globally. Avon breast cancer programs in over 50 countries have contributed more than $800 million to conduct research and advance access to quality care for all, regardless of a person's ability to pay. Avon awards funding to beneficiaries ranging from leading cancer centers to community-based grassroots breast health programs to support breast cancer research and access to care. The Crusade has enabled more than 18 million women globally to receive free mammograms and breast cancer screenings, educated more than 145 million women about breast cancer, and funded promising research into the causes of breast cancer and ways to prevent the disease. The Avon Foundation raises funds for the Crusade through the sale of Avon "Pink Ribbon" products, and through events such as AVON 39 The Walk to End Breast Cancer series. Learn more information about breast cancer, breast health, and the Foundation's recent projects at AllfortheBreast.org.