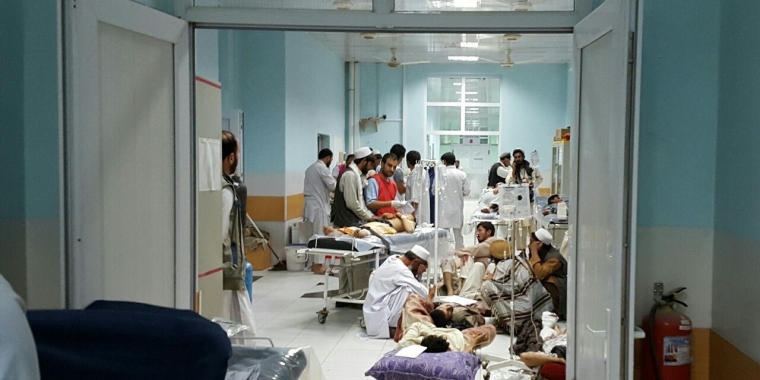 According to reports, several people were killed and dozens wounded after a Doctors Without Borders hospital was struck during a suspected U.S. airstrike in Kunduz, Afghanistan.
In a statement, Doctors Without Borders/Médecins Sans Frontières (MSF) said that all parties to the conflict, including in Kabul and Washington, were clearly informed of the precise location (GPS Coordinates) of the MSF facilities in Kunduz, including the hospital, guesthouse, office and an outreach stabilization unit in Chardara northwest of Kunduz.
DWB/MSF said: It is with deep sadness that we confirm so far the death of nine MSF staff members during the bombing last night of MSF's hospital in Kunduz. Latest casualty figures report 37 people seriously wounded, of whom 19 are MSF staff. Some of the most critically injured are being transferred for stabilization to a hospital in Puli Khumri, two hours' drive away. T
here are many patients and staff who remain unaccounted for. The numbers may grow as a clearer picture develops of the aftermath of this horrific bombing.
Since fighting broke out on Monday, MSF has treated 394 wounded. When the aerial attack occurred this morning we had 105 patients and their caretakers in the hospital and over 80 MSF international and national staff present.
MSF's hospital is the only facility of its kind in the whole northeastern region of Afghanistan, providing free life- and limb-saving trauma care. MSF doctors treat all people according to their medical needs and do not make distinctions based on a patient's ethnicity, religious beliefs or political affiliation.