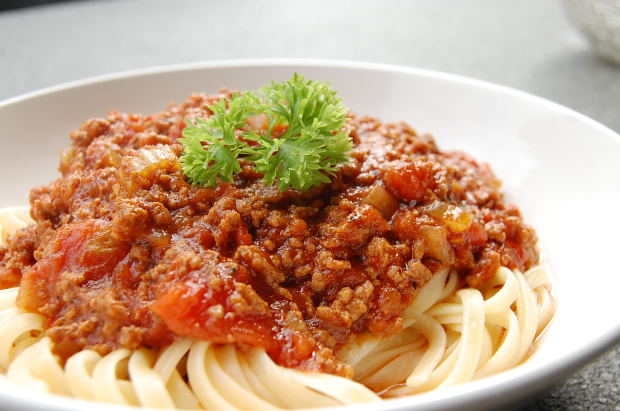 October is National Pasta Month! On October 17th it's National Pasta Day!
Did you know (according to http://www.nationalpastaday.com/), pasta is the Italian word for dough?
Here's a little history lesson: Marco Polo did not discover pasta in Asia and bring it to Italy. In fact, in 1279 a.d., a will drafted by Ponzio Bastone was found bequething a storage bin of macceroni when Marco Polo was still in the Far East. In America, Thomas Jefferson introduced pasta after first tasting it in Naples, Italy.
In 1789, he brought the first pasta machine, along with crates of macaroni, back to the United States.
To celebrate pasta, here is a delicious recipe for Beef Bourguignon Fettuccine from http://www.ilovepasta.org/
WHAT YOU NEED:
12 oz. Fettuccine, uncooked
1 pound fresh baby carrots
1 10-oz. bag frozen pearl onions
1 pound beef tenderloin tips or steaks, cut into 1/2-inch pieces
1/4 cup all-purpose flour
1/2 tsp. salt
1/2 tsp. freshly ground black pepper
2 tbsp. butter
2 tsp. minced garlic
1 10 1/2-oz. can double-strength beef broth, undiluted
1/3 cup dry red wine such as cabernet sauvignon
1 1/2 tsp. dried thyme leaves
Chopped fresh thyme or Italian parsley (optional)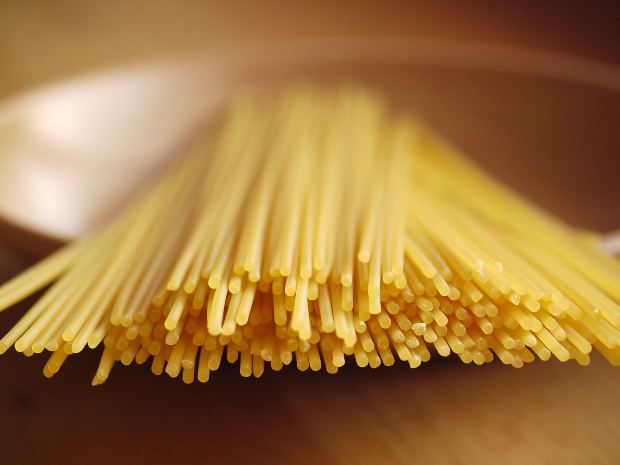 WHAT TO DO:
Cook pasta according to package directions. Add carrots during last 5 minutes of cooking time. Meanwhile, thaw onions in microwave oven at high power about 2 minutes or in a bowl of cool water; drain. Combine flour, salt and pepper in a plastic bag. Add half of beef to bag; shake to coat. Melt 1 tablespoon butter in a large, deep nonstick skillet over medium-high heat; add floured beef. Quickly brown beef, turning once, about 2 minutes. Transfer to plate and set aside. Melt remaining tablespoon of butter in skillet; repeat browning with remaining beef, reserving any flour mixture in bag. Transfer beef to same plate. Add garlic to drippings in skillet; cook 2 minutes, stirring occasionally. Add any remaining flour; mix well. Add beef broth, thawed pearl onions, wine and thyme to skillet; bring to a boil. Stir in reserved beef. Simmer uncovered about 4 minutes or until beef is pink in center and sauce has thickened slightly. Drain pasta and carrots; arrange in shallow soup bowls. Toss pasta with beef mixture; sprinkle with fresh thyme or parsley if desired.
Bon appetit!
For more recipies visit: http://www.ilovepasta.org/