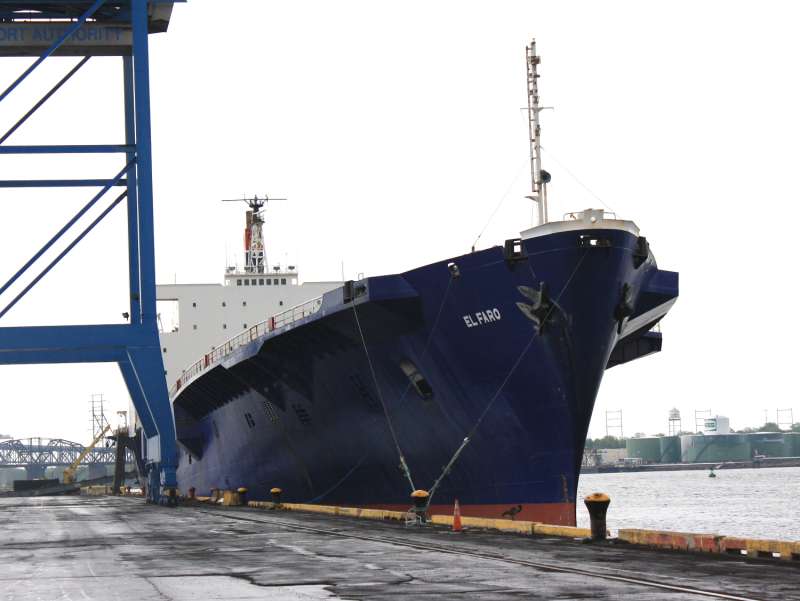 Parts of the East Coast have seen some of the worst flooding in decades. In the midst of dangerous Hurricane Joaquin, a cargo ship went missing five days ago.
According to Coast Guard Captain Mark Fedor, the 790 ft. container ship was called El Faro. Thirty-three people were on board. With high winds, the ship sank and survivors have yet to be found.
The USCGSoutheast tweeted, #HappeningNow @USCGSoutheast HC130 aircrews heading back to the scene in search for #ElFaro crew. More than 70k sqNM searched thus far. (NM = Nautical Miles)
According to the Coast Guard's statement on Sunday, various objects have been located in the vicinity of the ship's last known position 35 nautical miles northeast of Crooked Islands, Bahamas. Life jackets, life rings, containers and an oil sheen were located by Coast Guard aircrews within a 225 square nautical mile search area. That debris has not been confirmed to be from the El Faro at this time.