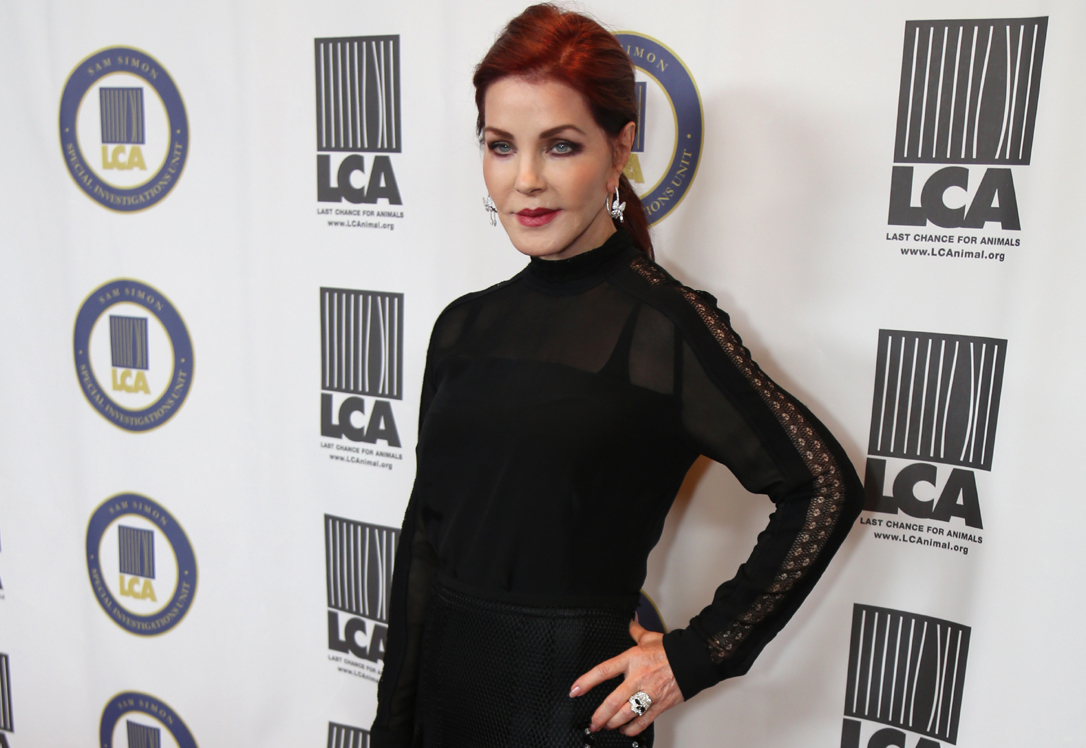 LCA honoree, Priscilla Presley
LCA honoree, Shera Danese-Falk said it best: "There is only one way to be with animals… and that is kind."
It was a heartfelt evening at the Beverly Hilton on Saturday, October 24th when animal rights activists gathered together to support Last Chance for Animals' (LCA) annual fundraising gala, which raised over $1 million for the cause.
Guests enjoyed vegan hors d'oeuvres and cocktails before entering the ballroom for the evening's dinner, program and entertainment. This year, LCA honored actress Pamela Anderson, who received the "Vegan of the Year" award. Celebrity photographer, Christopher Ameruoso gave a beautiful presentation speech to his dear friend Priscilla Presley, who was honored with the "Celebrity Award," for her devotion and tireless efforts on behalf of animal rights.
The night was all for and about the animals. Even the gala's hosts, actress Katie Cleary and radio host Mark Thompson are animal activists themselves.
Founded and run by the passionate animal lover, Chris DeRose, LCA started in 1984 with the goal to eliminate animal exploitation through education, investigations, legislation, and public awareness campaigns.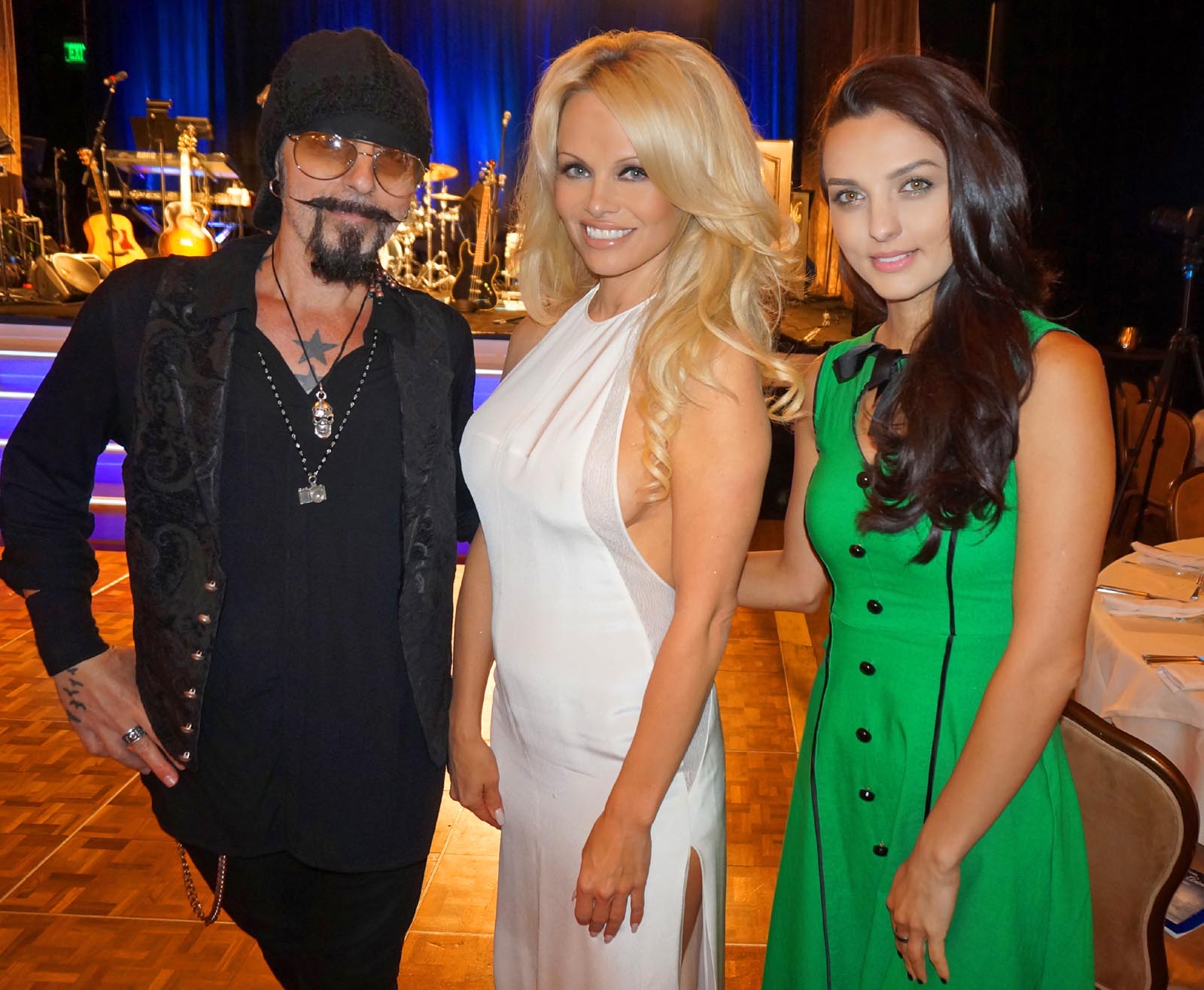 Presenter Christopher Ameruoso, Honoree Pamela Anderson, Daniela Ameruoso
Throughout the evening, guests also learned about LCA's additional honorees: Shera Danese-Falk, wife of the late Peter Falk, who received the "Albert Schweitzer Award", best-selling author Martha Grimes, who received the "Sam Simon Award" (named after the late co-creator of The Simpsons and long-time LCA supporter), and attorney, philanthropist and animal activist Steve Bernheim, who was honored with the "Philanthropist of the Year" award.
Highlights from the evening included a wonderful story told by Joe Mantegna (Criminal Minds) about how animals can make a difference in the live's of children who live with autism. Honoree, Priscilla Presley reminded us of the struggle to pass animal rights bills in Washington, and Martha Grimes shed light on the fact that the fight against animal cruelty and specifically farm abuse is just as prominent as it was in the early 20th century.
At the end of the day, one night of fundraising is never enough. As animal activists, we must all join together to petition, raise funds and protect all animal species around the world, from dogs to gorillas. Join the cause by visiting: http://www.lcanimal.org
LCA's Sam Simon Special Investigations Unit documents abuse in research labs, puppy mills, factory farms, and the entertainment industry, and works with prosecutors to put animal abusers behind bars.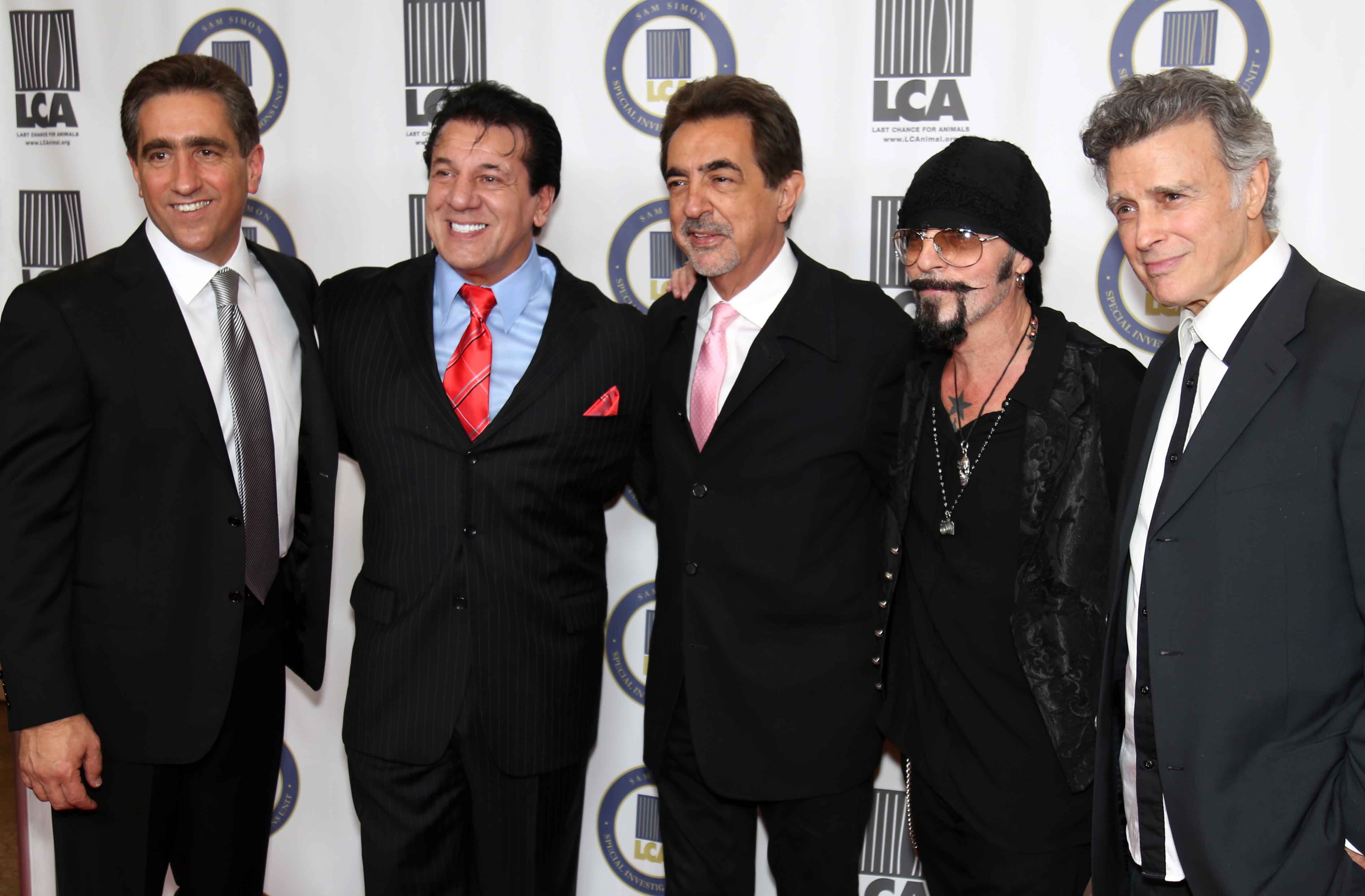 Vito Maria, Chuck Zito, Joe Mantegna, Christopher Ameruoso, Chris DeRose
Other celebrities and animal rights activists who celebrated the cause: Tammin Sursok (Pretty Little Liars), Tony Kanal (No Doubt bassist), Alison Eastwood (actress/producer), Alexandra Paul (Baywatch), Donna D'Errico (Baywatch), Naomi Grossman (American Horror Story), Rudy Sarzo (Ozzy, Quiet Riot, White Snake), Sandra Taylor (model/actress), Elaine Hendrix (music artist), EG Daily (music personality), Diane Warren (songwriter), Sam Elliott & Katherine Ross, Lee Meriwether (award-winning actress, former Miss America, "Catwoman"), Cloris Leachman (award-winning actress).