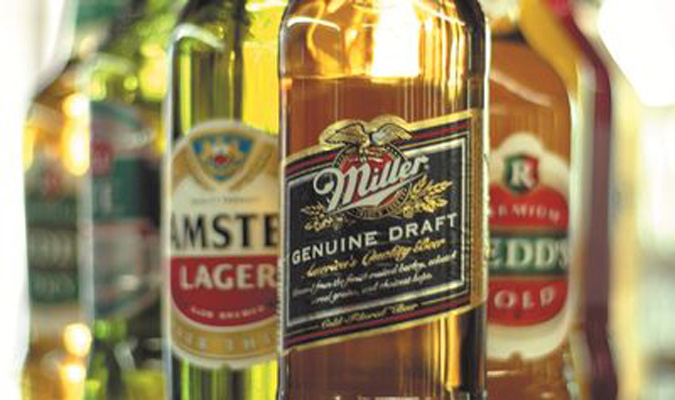 Anheuser-Busch InBev, who owns popular beer brands such as Budweiser, Corona and Stella Artois has struck a deal with another beer empire, SABMiller, owner of Miller Lite, Peroni and Fosters.
The agreement states that Anheuser-Busch would buy SABMiller. AB InBev said SABMiller has agreed to a $67 a share takeover, valuing them at $106 billion.
The PSA (partial share alternative) comprises up to 326 million shares, which will be available for approximately 41% of the SABMiller shares. These shares would take the form of a separate class of AB InBev shares.
Anheuser-Busch InBev is a publicly traded company (Euronext: ABI) based in Leuven, Belgium, with American Depositary Receipts on the New York Stock Exchange (NYSE: BUD). It is the leading global brewer and one of the world's top five consumer products companies.
The Anheuser-Busch portfolio consists of over 200 beer brands, including global brands Budweiser®, Corona® and Stella Artois®; international brands Beck's®, Leffe®, and Hoegaarden®; and local champions Bud Light®, Skol®, Brahma®, Antarctica®, Quilmes®, Victoria®, Modelo Especial®, Michelob Ultra®, Harbin®, Sedrin®, Klinskoye®, Sibirskaya Korona®, Chernigivske®, Cass®, and Jupiler®.
In 2014, AB InBev realized USD 47.1 billion revenue.