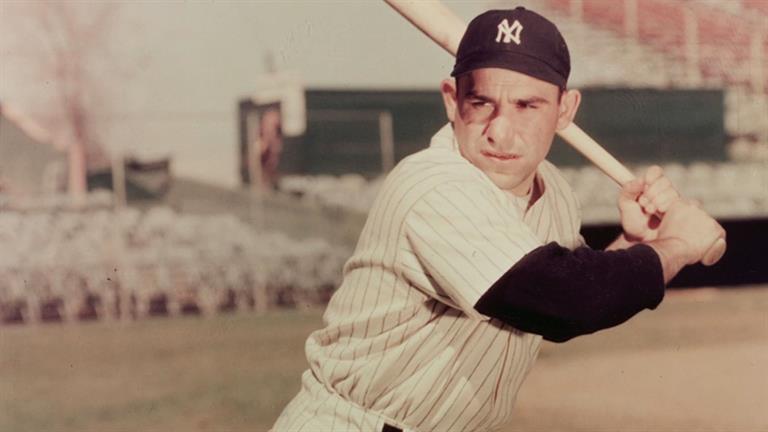 Born Lawrence Peter Berra, the sports world knew him as Yogi Berra, a Yankee legend and Hall of Famer. The Yogi Berra Museum's Facebook page announced the death of the baseball icon: It is with a profound sense of loss and heartfelt sorrow that the Board of Directors of the Yogi Berra Museum & Learning Center shares the news that Yogi Berra has passed away. Yogi conducted his life with unwavering integrity, humility and a contagious good humor that elevated him from baseball legend to beloved national icon.
Berra was 90 years-old. According to the Baseball Hall of Fame, Yogi got his nickname when he was a teenager. One afternoon, after attending a movie that had a short piece on India, a friend Jack McGuire Jr. noticed a resemblance between him and the "yogi", or person who practiced yoga, on the screen. McGuire said "I'm going to call you Yogi," and the rest was history.
In 1972, Berra was inducted into the Baseball Hall of Fame in 1972 after serving MLB for 19 years.
For more info about Yogi and his amazing career, visit http://yogiberramuseum.org